Alejandro G. Iñárritu's Television Series 'The One Percent' No Longer At Starz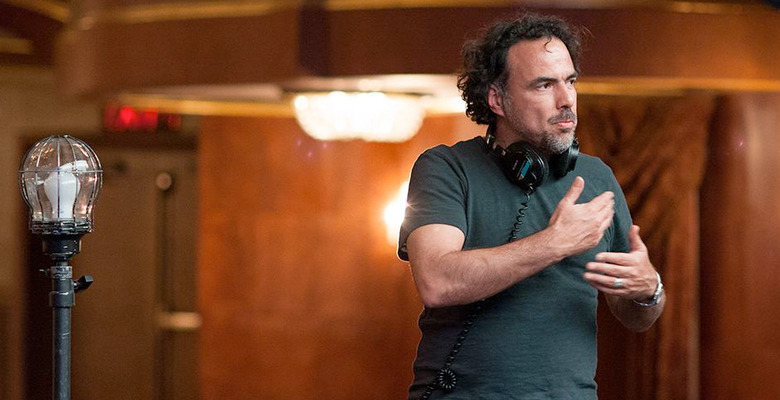 Academy Award-winning director Alejandro G. Iñárritu's (The Revenant) television series, The One Percent, now needs a new home. After some production delays, Starz decided to let go of the series they gave a straight-to-series order to back in 2014. The One Percent, which Iñárritu is going to shoot in sequence, is set to star Hilary Swank and Greg Kinnear, and Ed Harris might join them.
Below, learn more about the The One Percent series.
Deadline reports the show will try move forward with Kinnear now co-starring. Originally, The Once Percent was going to star Ed Helms (Cedar Rapids), but his departure goes unexplained. Swank and Kinner will play a family trying to keep their declining farm afloat. Alfred and Laura Murphy are nearly ruined until fate — "a bizarre twist" — somehow intervenes. We'll have to wait and see what causes the change, but based on the plot description, it'll either make or break them.
As for whether Harris will appear in The One Percent, that's not a done deal. It all depends on whether his schedule on Westworld shakes out. He signed on for The Once Percent almost three years ago, but he joined Westworld before that, which takes top priority. The Appaloosa director — quickly imagine how great a Harris-directed episode of Westworld could be – would guest star as the family patriarch.
Iñárritu shot The Revenant and Birdman or (The Unexpected Virtue of Ignorance) in sequence, which helped cause his epic revenge tale to run over budget but it also may have been a great benefit to the visually stunning experience and overall success of the film. It's sometimes not the most convenient scheduling, but that's how Iñárritu and all involved are planning the shoot The One Percent. Iñárritu will direct the first two episodes. The hope is to start shooting in the next few months, but it all depends if MRC can find another network. When Starz first picked up the show and ordered ten episodes, MRC was reportedly fielding multiple offers.
The project reunites the Iñárritu with various collaborators. He created and wrote the series with Armando Bo, Nicolás Giacobone, and Alexander Dinelaris Jr. The four of them were awarded Oscars for writing Birdman or (The Unexpected Virtue of Ignorance). They're all executive producing the show along with Amy Kaufman (Billions). Cinematographer extraordinaire Emmanuel Lubezki (Gravity) and production designer Jack Fist (The Revenant) are working on The One Percent as well.