Trivia: Michael Jackson Wanted To Play Professor X In 'X-Men', And He Wasn't The Only Pop Star To Audition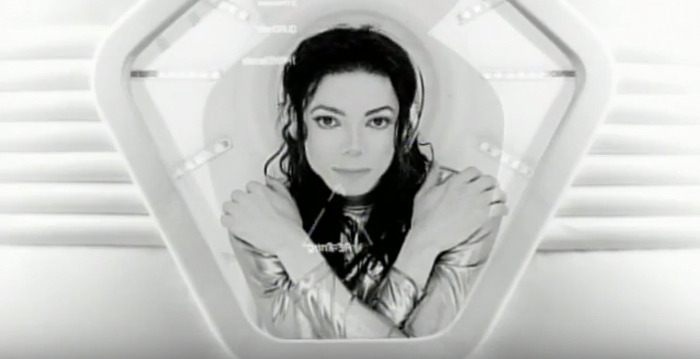 The X-Men franchise began back in 2000, and since it was the first time the Marvel Comics property was being brought to the big screen, there was a lot of buzz about who should be cast in the various mutant roles of the titular superhero team. For example, Viggo Mortensen revealed not too long ago that he turned down the role of Wolverine due to a commitment he had to another project. While we'll always wonder how awesome that would have been, we couldn't be happier that Australian actor Hugh Jackman ended up being launched into stardom by taking the role that he would go on to play for 17 years.
Beyond that though, you might be surprise to hear that there were some mind-blowing contenders who came in to read for various roles in the first X-Men movie. Believe it or not, Michael Jackson, the King of Pop, came in to audition for Professor X. And he wasn't the only chart-topping singer looking to play one of the Marvel mutants.
Learn about how Michael Jackson auditioned for X-Men and other surprising contenders after the jump.
The Hollywood Reporter recently talked to former X-Men franchise writer David Hayter, who was there at the beginning of 20th Century Fox's development of the first film. While talking about the creative process for the first movie, Hayter revealed some surprising names who were brought in to audition for roles, and a couple stars who they wanted for roles, but ended up unaffordable at the time.
On the pop star front, Hayter revealed that Michael Jackson came in to audition because he wanted to play Professor X. Meanwhile, his sister Janet Jackson was brought in to audition for Storm. And she wasn't the only singer trying to land the role, because Mariah Carey was looking to spark her acting career as the weather-controlling mutant as well. In addition, Glenn Danzig, the founder of rock bands such as Misfits, Samhain, and Danzig, came in to audition for Wolverine.
Thankfully, chart-topping singers weren't the only talents being sought to play mutants. There were professional athletes too! Shaquille O'Neal, who had already played the superhero known as Steel, once read for a role. One would think he might make for an interesting alternate choice to play Colossus, for obvious reasons. Instead, he was interested in playing Bishop, a charater who wouldn't appear in an X-Men movie until X-Men: Days of Future Past in 2014 when he was played by Omar Sy.
Other notable candidates included Terence Stamp for Professor X, who would have made an interesting mutant leader. There was once a chance of ending up with Angela Bassett as Storm, but her agents wanted more money than 20th Century Fox could afford at the time. They ran into the same issue when they wanted She's All That star Rachael Leigh Cook to play Rogue.
In the end, I think all of the casting for X-Men worked out for the best, with the exception of Tyler Mane as Sabretooth and Ray Park as Toad, neither of whom brought anything except a physical presence to the table. At the very least, I'm glad most of the aforementioned names didn't end up with the roles they auditioned for. That might have doomed the X-Men franchise from the beginning, and who knows which movie would have been the one to launch the comic book movie craze after that.