First Look: Hong Kong Disneyland's Upcoming Marvel Ride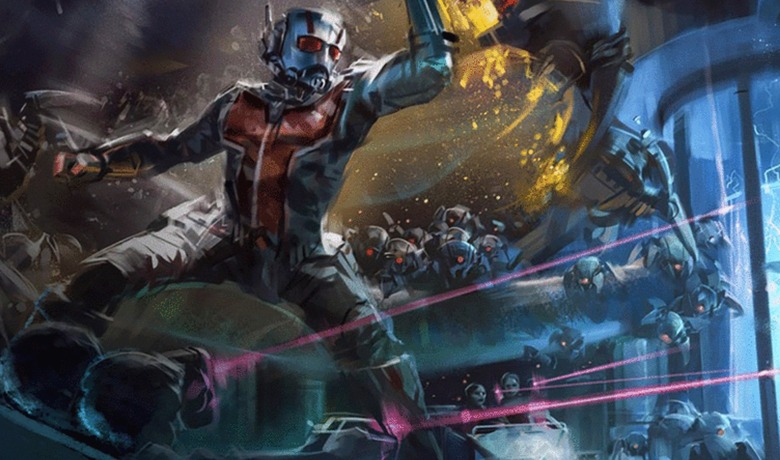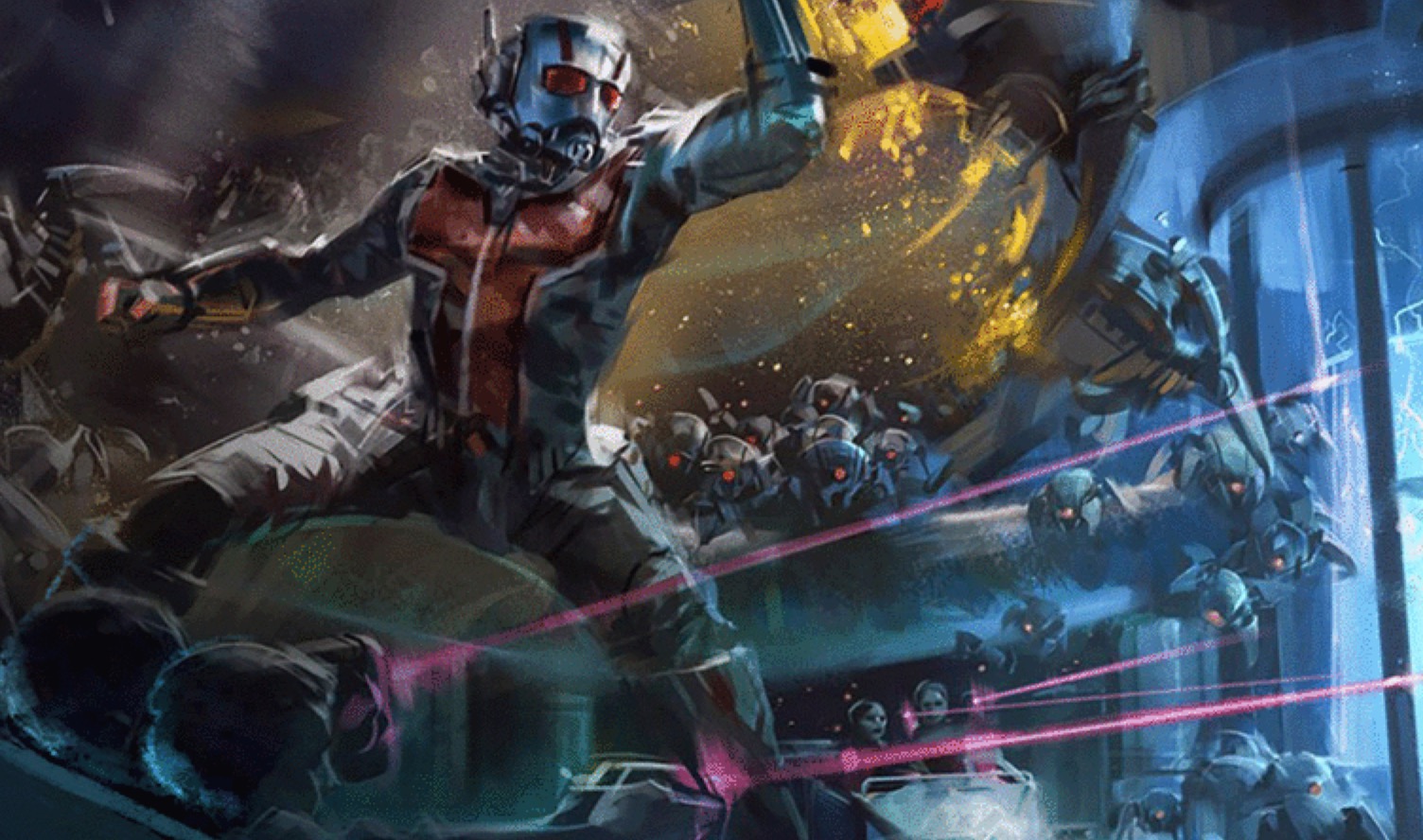 While Disney California Adventure is in the middle of renovating Twilight Zone's Tower Of Terror in Guardians of the Galaxy: Mission Breakout, work is ongoing to bring Marvel into other Disney theme parks around the globe. Of course, an outstanding deal with Universal Orlando prevents Marvel rides from coming to Walt Disney World, but that isn't stopping the comic book characters from invading Disney theme parks internationally. Hong Kong Disneyland recently opened up the Iron Man Experience attraction (based on the popular Star Tours ride vehicle). And now we get a first look at Hong Kong Disneyland's second Marvel ride. Hit the jump to see the concept art and learn more.
Hong Kong Disneyland Marvel Ride Concept Art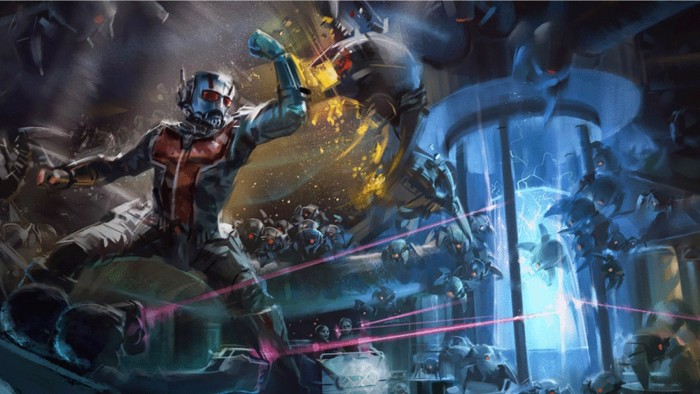 The above piece of concept art comes from a new Los Angeles Times article about Marvel's entry into Disney theme parks. While the article gives no context for the piece of concept art, we know what it is. Alongside the Iron Man Experience ride, Hong Kong Disneyland is transforming part of Tomorrowland into an unofficial Marvel mini land. We saw concept art of the renovation when it was announced as part of a big transformation of Hong Kong Disneyland in November 2016:
The concept art at the top is our first look at the re-themed version of Buzz Lightyear Astro Blasters that will take guests through Marvel's most popular franchises. The original attraction is a moving dark ride which takes guests from room to room, shooting at targets which cause interactive events. At the end of the ride you see who got the best score out of the other riders in your ride vehicle. The new concept art shows a segment featuring Ant-Man, or is that Giant-Man?
No word on what other Marvel superheroes will be included in the attraction, but I'd assume that Iron Man, Captain America, Guardians of the Galaxy, Thor and newer MCU characters like Spider-Man and Black Panther may be included.
Disneyland also has a  Buzz Lightyear Astro Blasters ride in Tomorrowland, which makes me wonder if Anaheim will someday get a similar remodel. Although with plans to transform the northeast section of Disney California Adventure theme park into a Marvel land (featuring the aforementioned Guardians attraction), I wonder if Disney would want to introduce a Marvel attraction into Walt Disney's classic Tomorrowland (although that didn't stop them from adding a Star Wars ride decades ago). One thing is for sure, as fun as Astro Blasters is, it could sure use a revamp.