'Deadpool 2' Wants 'Stranger Things' Star David Harbour For Cable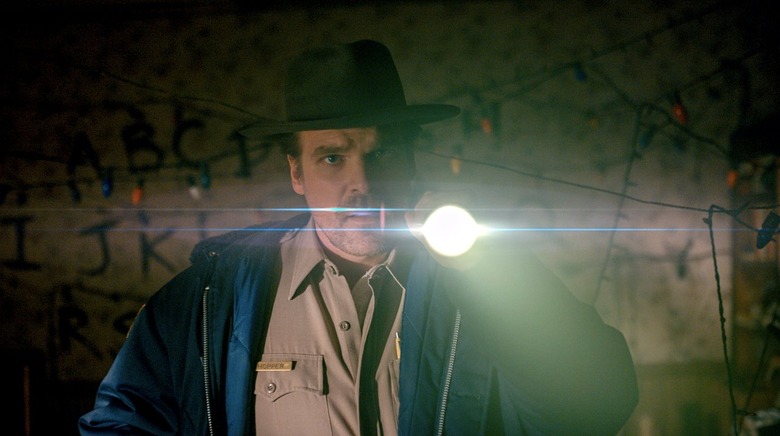 It looks like the team behind Deadpool 2 have been just as obsessed with Stranger Things as the rest of us. The superhero sequel is reportedly eyeing star David Harbour to play Cable. Although the time-traveling mutant has yet to appear on the big screen, he has an extensive history with Deadpool in the comics. 
TheWrap reports that Fox is very interested in the actor, and has gone as far as giving him a screen test. Collider cautions that nothing's set in stone, but reaffirms that Harbour is one of a handful of actors who are being "seriously considered" for the part. Harbour's no stranger to superhero flicks. Just last summer, he had a supporting role in Warner Bros. / DC's Suicide Squad. Hopefully he'll have more to do in Deadpool 2, if he books the part, than he did in that other movie. Besides Harbour, Kyle Chandler has also been rumored to be in the running for Cable.
A post-credits scene in Deadpool promised that Cable would be coming in Deadpool 2, and the filmmakers involved have said repeatedly that they'd like to bring the character into the universe. It's also worth noting that Cable and Deadpool are both associated with X-Force, as is Domino, another character expected to appear in Deadpool 2. That superhero team already has its own movie in development.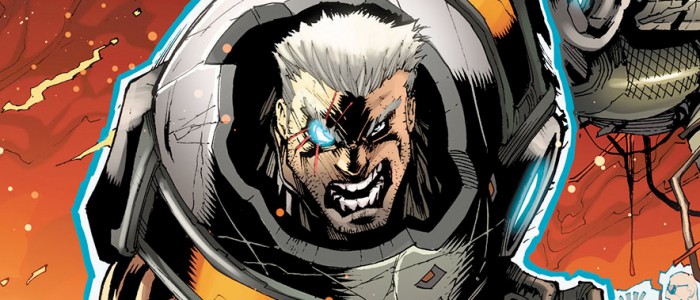 Cable is Nathan Summers, son of Scott Summers and a Jean Grey clone thanks to some manipulation by Mister Sinister. As a baby, he was transported into one possible future timeline. He grew up there, and then as an adult he went back in time to come back to the present. That's actually a really simplistic explanation of his origins — his backstory is complicated even by X-Men standards, which is really saying something — but writers Rhett Reese and Paul Wernick have already promised they'll simplify it for the movie.
The character is gifted with telepathy and telekinesis. His human and superhuman abilities are further enhanced by techno-organic body parts including an eye and an arm, which allow him to interface with machinery and hack into computer systems.
David Leitch is directing Deadpool 2, replacing Tim Miller. Ryan Reynolds will return as the Merc with a Mouth. No release date has been announced.