This Week In Trailers: T2 Trainspotting, Homo Sapiens, Jeremiah Tower: The Last Magnificent, Actor Martinez, Animals Season 2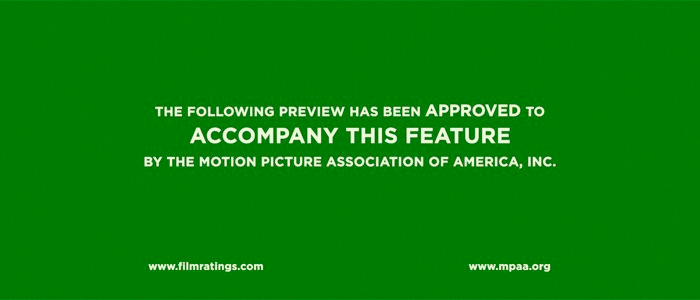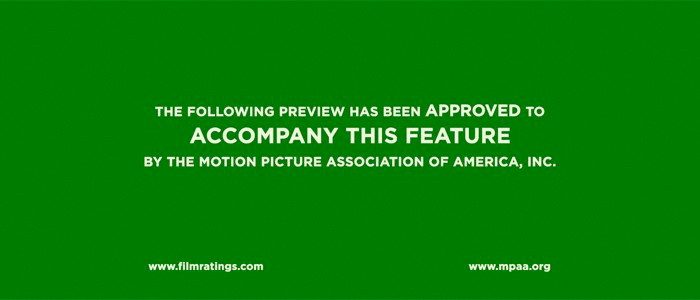 Trailers are an under-appreciated art form insofar that many times they're seen as vehicles for showing footage, explaining films away, or showing their hand about what moviegoers can expect. Foreign, domestic, independent, big budget: What better way to hone your skills as a thoughtful moviegoer than by deconstructing these little pieces of advertising? This week we're introduced to a master chef that isn't named Bourdain, Ramsay, or that guy from the Domino's test kitchen, we talk animated animals, a movie without people, a movie with one person in particular, and we see what the boys from Trainspotting have been up to.T2 Trainspotting Trailer
4 things
1. It's obviously not going to be as good as the first
2. Danny Boyle recognizes the first fact
3. I realize the first fact
4. You ever just want to will something to be good? I kind of feel that way about this movie.
21 years ago, Boyle gave us a cultural touchstone as affecting as Requiem for a Dream for the way he delved into the dirtiness of drug addiction. It was incredibly moving, funny, was sharply written and acted, and had a fantastic soundtrack. It was the movie I took my wife on for a first date (yeah, I only realize now what a huge gambit that was) but it was a rock solid movie from beginning to end. So, what to make of what we get here? It's not as electric as the first one we got months ago but it's pretty good at going to the ol' nostalgia well to stick in "Lust for Life" as its musical bed along with trotting out all the kudos it has received since being released in the UK. This is about as nakedly promotional as it gets but, again, I just want this to be good. Here's to hoping it is.
Animals Season 2 Trailer
People either dig it or hate it.
Based on a 60% score for season 1 on Rotten Tomatoes you would be hard pressed gauge how most people feel about this animated series. Myself, I find the trailer to be wildly irreverent and fresh. The snippets that we're given are just flat-out bizarre. It tickles some part of my brain that truly appreciates wildly scattershot, narratively ambiguous content. And, as soon as the music kicks in that's all I need to make this a magical promo that has all the hallmarks for something that appeals to my basest sensibilities.
Homo Sapiens Trailer
Any Samsara fans in the house?
What I am positively dialed into here in director Nikolaus Geyrhalter's documentary is just how spartan it is. Not only that, but the lack of any movement to divert my gaze, a meditative examination into scenes that feel like one tableau after another, without any narration has me all in on this project. With the evenly spaced pull-quotes and the radical changes in environs what you end up with is a movie that seems to be saying many different things with your interpretation being your only guide.
Actor Martinez Trailer
Taking a different angle here.
Lindsay Burdge. Burdge is an incredible actor who has been in four exceptional roles (A Teacher, The Invitation, The Midnight Swim, Lace Crater) and while this doesn't seem like the deep meditative exercise that any of those four provided she still shines bright in this one. Directors Mike Ott and Nathan Silver take a well-worn yarn with a twist of a guy who wants to make a movie with him being the lead. Of course wackiness ensues but, as I mentioned, it's really the addition of Burdge that makes this one I want to put on the radar if for no other reason to see how she flourishes in this role.Jeremiah Tower: The Last Magnificent Trailer
Never heard of him.
Then again, my tastes don't stray further than the local Chipotle so what could a philistine like me know about a master chef? Nothing, but that's the fun part of watching documentaries like this. Just to be clear, I have zero insight in what it takes to be masterful at this position, nor know any of the major players besides the ones everyone else knows through pop culture, but just looking at the variety of documentaries on Netflix alone makes me giddy. This is not meant as a slight, but while I don't think director Lydia Tenaglia has done anything extraordinary here the trailer still entices with its story of someone who was at the zenith of their power and then vanished. These kinds of stories, be it people in the arts, in business, you name it, are inherently interesting to me and, thus, now you get to be subjected to something else I'm going to need to seek out and consume.
Nota bene: If you have any suggestions of trailers to possibly be included in this column, even have a trailer of your own to pitch, please let me know by sending me a note at Christopher_Stipp@yahoo.com or look me up via Twitter at @Stipp
In case you missed them, here are the other trailers we covered at /Film this week: