VOTD: 'Sesame Street' Characters Answer Frequently Asked Questions About The Show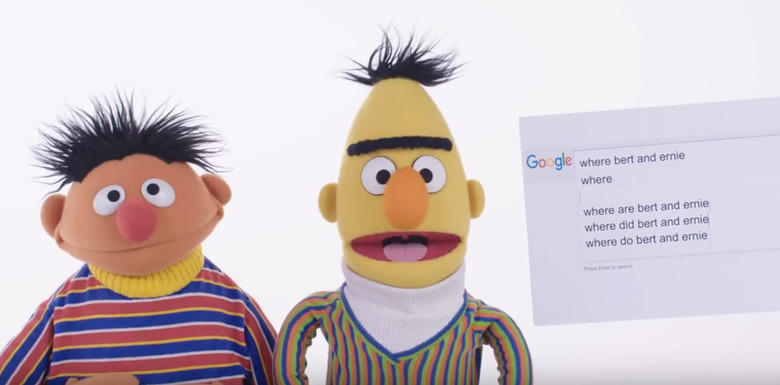 Sesame Street has been a childhood staple that spans decades and generations of families. Therefore, it should come as no surprise that there are plenty of questions that people have about the show. In fact, it seems like people often go to Google with questions about Sesame Street, and Wired wanted to give the residents of the staple locale a chance to answer some of them.Bert, Ernie, Elmo, Big Bird, Oscar The Grouch, The Count, Cookie Monster, Grover, Rosita and Abby Cadabby were all rounded up to answer questions like how they get celebrities to be on the show, what species Big Bird is and just how one gets to Sesame Street.
Watch the Sesame Street frequently asked questions after the jump.
It's cool that Wired actually uses Google to show some of the most popular questions searched online. However, as AV Club expertly pointed out, they were careful to give Bert and Ernie a question that started with "where" rather than "are", and for a good reason. The most popular question about Bert and Ernie is whether or not they're gay, and that's probably not something they're going to address directly, though it really shouldn't be a big deal at this point.
This is a fun little video, and it makes me wish Sesame Street characters would answer questions like this every week. Surely they could do that for a long while and never run out of questions. Having some questions from kids would be even better.