Martin Scorsese's 'The Irishman' Will Cost Around $125 Million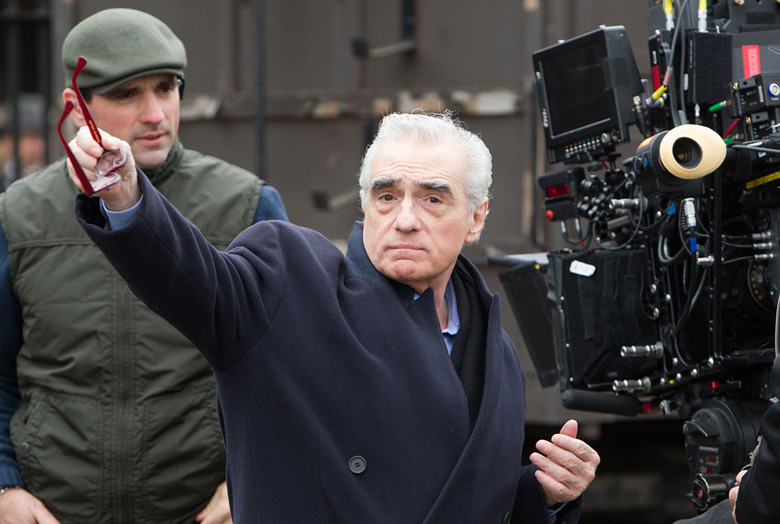 Last week we heard the exciting news that Martin Scorsese's The Irishman found a home at Netflix, following a split from a currently risk-averse Paramount Studios. Robert De Niro, Joe Pesci, and Al Pacino are starring in the gangster drama. Considering all the heavy-hitters and special effects involved in the film, it's not too surprising to learn The Irishman is going to cost somewhere in the neighborhood of $125 million.
Below, learn more about The Irishman budget.
After Brad Grey left Paramount, the studio decided against making The Irishman. The epic R-rated gangster movie's price tag was too risky in their eyes. Netflix, on the other hand, is more than ready to pick up the bill. According to The Hollywood Reporter, The Irishman is expected to cost somewhere between $120 million and $150 million, making it one of Scorsese's most expensive movies to date. His priciest project, Hugo, cost a reported $170 million and sadly didn't make much more than that at the box-office.
A significant portion of The Irishman's budget is going towards de-aging the three leads. De Niro, Pacino, and Pesci will play their characters at the ages of 30, 50, and 70. The film's producer, Gaston Pavlovich (Silence), made the bold claim it's going to be like watching De Niro during his Godfather: Part II days:
You don't use prosthetics, make-up; they have acting and the technology is able to have them go through different time ages without the prosthetics. So we've seen some tests and it looks extraordinary. We were able to film Bob and just do a scene. We saw it come down to when he was like 20, 40, 60, so we're looking forward to that, from that point of view, for The Irishman ... Imagine seeing what De Niro looked like in The Godfather: Part II days, that's pretty much how you're going to see him again.
Frank "The Irishman" Sheeran, who De Niro is playing, killed 25 people and claimed to have murdered Jimmy Hoffa, who went missing in 1975. Steve Zaillian (Schindler's List) wrote The Irishman's script based on Charles Brandt's book 'I Heard You Paint Houses,' which were the first words Hoffa said to Sheeran. When Sheeran returned home from WWII, he turned to hustling and a life of crime.
A 2019 release is expected for The Irishman, but before Scorsese and everybody, possibly including Bobby Cannavale, can start principal photography, there's a matter involving foreign sales that needs to be resolved. Before Netflix got involved, STX Entertainment made a $50 million deal for international rights, which they then sold to foreign distributors. The Hollywood Reporter writes they'll either have to step out of the picture or make a legal claim, although Scorsese wrote a personal letter to Netflix's content chief, Ted Sarandos, letting him know the situation can be straightened out.