13 Reasons Why Trailer: Netflix's Series Investigates A Mysterious Teen Death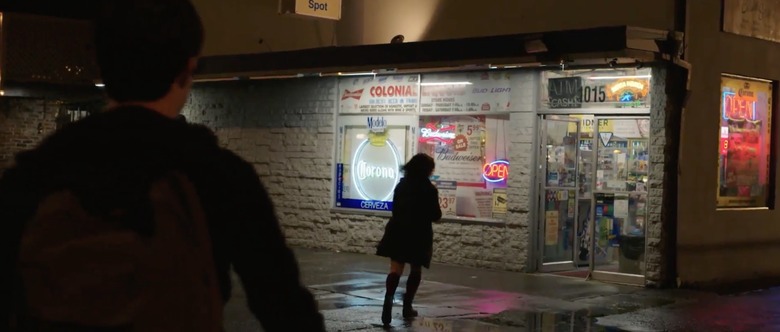 Today has been filled with Netflix announcements and trailers. We've posted a teaser trailer for G.L.O.W. and David Fincher's Mindhunter, and now we take a look at the first trailer for their dramatic mystery series 13 Reasons Why from creator Brian Yorkey. Based on the best-selling books by Jay Asher, 13 Reasons Why tells the story of teenager Clay Jensen in his "quest to uncover the story behind his classmate and crush, Hannah, and her decision to end her life. Watch the 13 Reasons Why trailer embedded after the jump.
13 Reasons Why Trailer
I'm a sucker for teenage coming of age dramas and high school set mysteries, and while the recorded diary at the core of this story and the high end angst seems a bit cheesy, I'm interested to see more. The reviews of the novel have been rather glowing, hinting that there may be something beyond the typical YA adaptation.
13 Reasons Why comes from executive producers Tom McCarthy, Brian Yorkey, Selena Gomez, Joy Gorman and Kristel Laiblin. If you're wondering why Selena Gomez is a producer, she was originally set to play Hannah in a Universal film adaptation of the novel back in 2011.
Netflix has provided the following official plot synopsis for 13 Reasons Why:
Why would a dead girl lie? Based on the best-selling books by Jay Asher, the Netflix Original Series 13 Reasons Why follows Clay Jensen (Dylan Minnette) as he returns home from school to find a mysterious box with his name on it lying on his porch. Inside he discovers cassette tapes recorded by Hannah Baker—his classmate and crush—who tragically committed suicide two weeks earlier. On tape, Hannah explains that there are thirteen reasons why she decided to end her life. Will Clay be one of them?
13 Reasons Why will premiere on Netflix on March 31st, 2017.  Click here to see a full listing of the Netflix original tv shows and movies.