'The Dinner' Trailer: A Not-So-Light Meal With The Family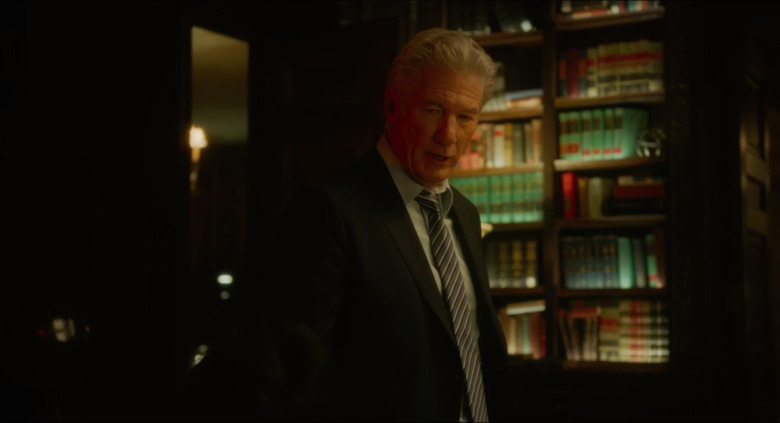 Oren Moverman is a hell of a storyteller. Love & Mercy, The Messenger, Rampart, and I'm Not There are movies fueled by beauty and pain. The emotions are almost always palpable in his stories. The Academy Award-nominated screenwriter has directed another film, The Dinner, which reunites him with his Time Out of Mind star, Richard Gere.
Below, watch The Dinner trailer.
Gere plays Stan Lohman, a congressman running for Governor. His campaign is thrown into jeopardy when his son commits a terrible crime, but he's more interested in revealing the truth than hiding it. Stan's nephew was also involved in the incident, but his brother, Paul (Steve Coogan), who doesn't have the kindest words to say about his older brother, doesn't know about that until...the dinner. Paul and his wife Claire (Laura Linney) don't want to see their son's life destroyed over the crime he committed, so a dramatic conversation ensues between Gere, Coogan, Linney, and Rebecca Hall.
Here's The Dinner trailer:
The Dinner looks about as heavy as your typical Oren Moverman movie; there's nothing light about the films he makes. His fourth feature premiered last month at the Berlin Film Festival, where it received mixed reviews. Some critics wrote it maintains a challenging and tense atmosphere for two hours, while others thought it fell under the weight of its own ambition.
Cate Blanchett, who's directed some theater, was actually going to make her feature directorial debut with this adaptation of Herman Koch's novel of the same name. When she left the project, Moverman went from screenwriter to writer-director on The Dinner, which is the third adaptation of Koch's story to date. Moverman has previously described the material as an "extraordinarily provocative, conscience-bending ride that takes on culturally relevant issues and turns them into an intricate menu of human passions and primal fears."
Here's the synopsis:
Paul has no desire to go out to dinner with his brother Stan, a well-known politician, and his sister-in-law Barbara. But his wife Claire insists on him accompanying her. The couples meet at a hip restaurant but, in between each exquisite course, dark family secrets are brought out onto the table. The couples' sons are responsible for a terrible crime — as yet undiscovered — and their parents must now decide how to deal with the situation. An argument soon ensues, since public disclosure would change the lives of each of them forever.
The Dinner opens in theaters May 5th.