'Captain Fantastic' Director Matt Ross Helming Sci-Fi Thriller 'Tomorrow And Tomorrow'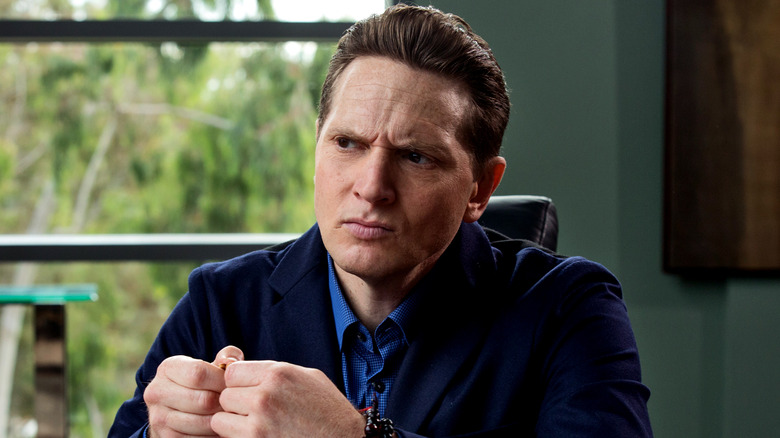 Over the past few years, Matt Ross has made two notable career achievements. The first achievement: playing one of today's funniest villains on TV in Silicon Valley. The second: writing and directing Captain Fantastic, a movie with a big, authentic heart. Ross is doing some fantastic work in front of and behind the camera, and he intends on getting behind the camera again soon with a science-fiction thriller called Tomorrow and Tomorrow.
Below, learn more about the new Matt Ross sci-fi project.
Tomorrow and Tomorrow is based on Tom Sweterlitsch's novel of the same name, published by Penguin Books in 2014. The crime thriller, which was acquired by Sony's TriStar, is about John Dominic Blaxton living in a virtual reconstruction of Pittsburgh, a city that's been left in ruins for a decade in this bleak future.
The virtual reconstruction is in the Archive, where Blaxton relives recorded moments with his wife and investigates some mysterious deaths that occurred before his home city was destroyed. While trying to maintain his sanity, the character becomes obsessed with a murdered woman whose existence is being wiped away by the Archive.
In a statement, Ross expressed his desire to explore our relationship with technology:
'Tomorrow and Tomorrow' is prescient, it posits a world not so dissimilar from today. A direction we are all clearly headed. where technology has altered the ways in which we interact with each other and the world around us. I hope to examine, following the book's lead, the degree to which our lives are enhanced, and deeply compromised, by the technology that is already an inseparable part of our daily existence. [Captain Fantastic producer] Lynette [Howell] and I couldn't be more excited to collaborate with Hannah to translate this book into the complex and relevant film we all believe it can be.
The Hannah he's referring to is TriStar President Hannah Minghella, who added:
The triumph of Captain Fantastic is that it is at once funny, emotional and thought-provoking. It's this ability to explore a thematic idea in a way that is both intelligent and entertaining that makes Matt such an exciting director for Tomorrow and Tomorrow.
Captain Fantastic is indeed funny, emotional and thought-provoking. It's a drama that doesn't offer up easy answers or solutions. Ross challenges and questions his lead, a man with the noblest of intentions and a role that earned Viggo Mortensen a well-deserved Oscar nomination. Ross crafted a beautiful and heartfelt story, which left me excited for what he tackles next. Hopefully it'll be Tomorrow and Tomorrow – a story that has some ideas explored in Captain Fantastic.