Cool Stuff: The Dark Knight, Guardians Of The Galaxy Vol. 2, Dream Warriors, Aliens, Ghostbusters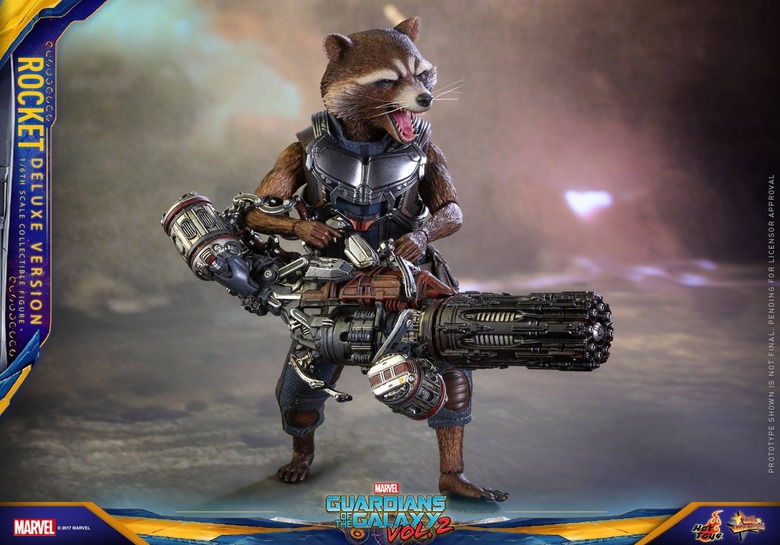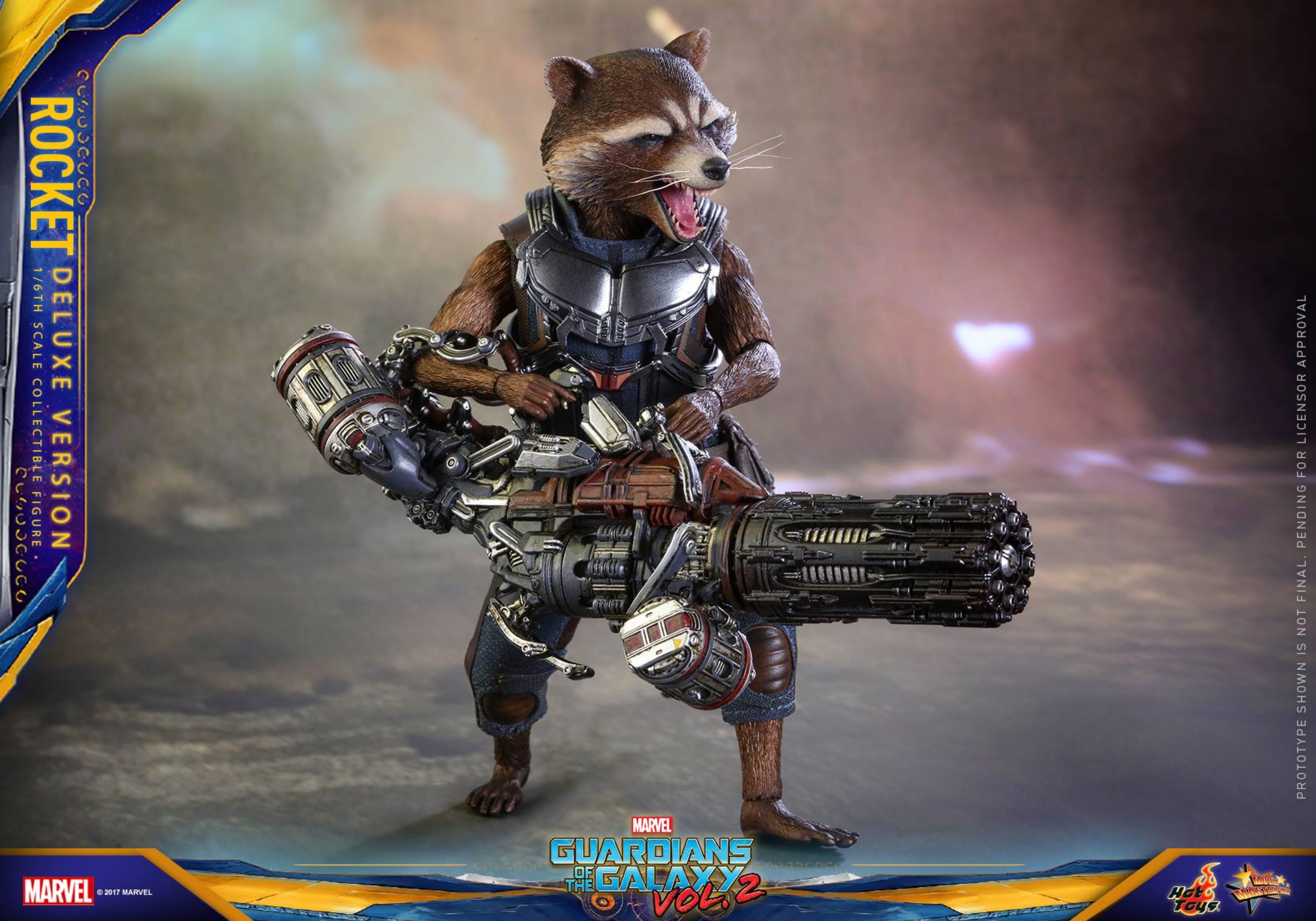 Cool Stuff is your geekarific holiday shopping guide published all year round. In today's edition we take a look at Mondo's Aliens tiki glass, a special t-shirt release celebrating the 30 year anniversary of A Nightmare on Elm Street: Dream Warriors, A Batman Bat Signal scaled replica from The Dark Knight that also functions as a night light, Hot Toys' deluxe Rocket Raccoon figure (alongside a huge gun and baby Groot) from Guardians of the Galaxy Vol. 2, a black x-ray edition figure of the Stay Puft Marshmallow Man from Ghostbusters.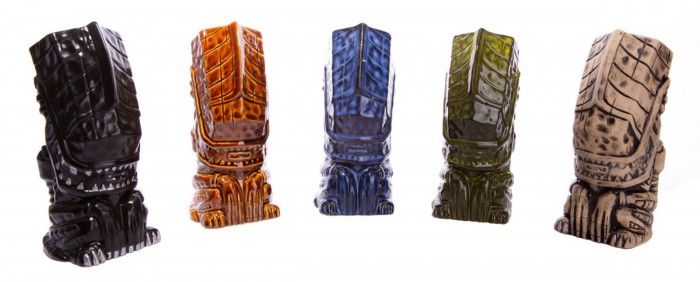 Aliens Tiki Glasses
Mondo has announced the second release in their line of ceramic tiki mugs, this time inspired by the James Cameron classic, Aliens. The Xenomorph mug is hand-glazed, holds 16 fluid ounces, and ready to nest on your shelf.
In space, no one can hear you scream...but they can watch you drink! The mug comes in five different glazeways, three of which will be available for pre-order tomorrow. We'll have the regular Blue version; the Hive variant featuring a matte black finish, silver teeth and nails, and green interior (available for 72 hours); and the Mondo Exclusive Acid Blood variant featuring a dark green finish (limited to just 200 pieces). The brown glaze variant will be exclusive to the Alamo Drafthouse (which you can order in the next couple of months), and the Xeno Bone version will be an event exclusive available at a later date. More details to come.
The Blue, Hive, and Acid Blood versions of the Alien Tiki mugs will be available online February 28th 2017 at 12:00 pm central time at mondotees.com.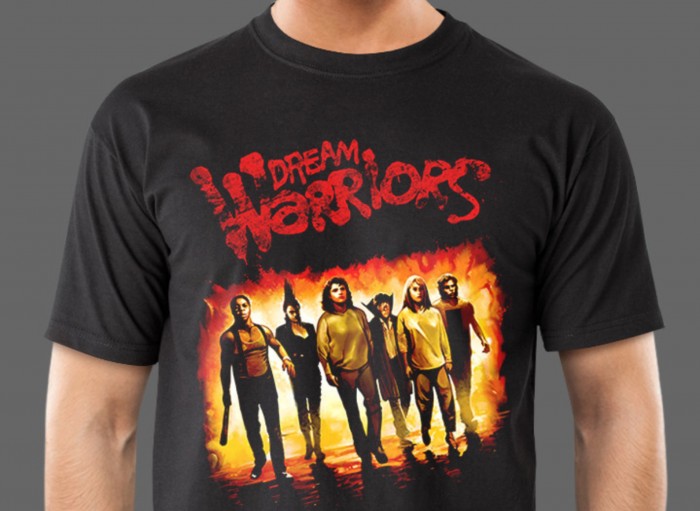 Dream Warriors T-Shirt
Fright Rags is honoring the 30 year anniversary of A Nightmare on Elm Street 3: Dream Warriors with a new t-shirt at a special price.
Artwork by Abrar Ajmal. Printed on our super soft 4.5oz 100% pre-shrunk ringspun cotton shirts.
For three days only, the t-shirt will be priced $19.87, in tribute to the year of the film's theatrical release.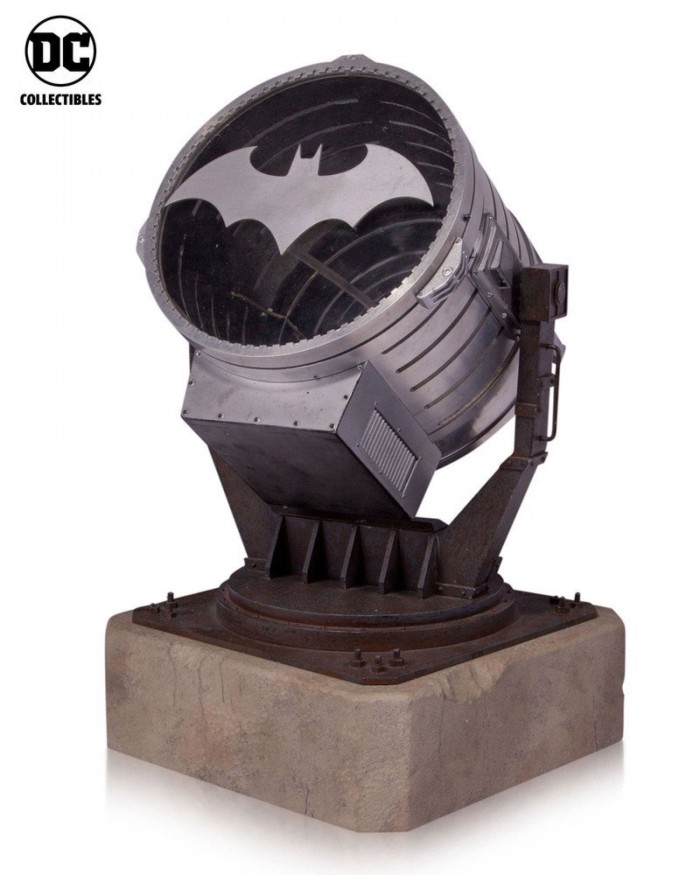 The Dark Knight Bat-Signal Prop Replica
DC Collectibles has announced the release of a scale replica of the Bat-signal prop from The Dark Knight trilogy.
Signal the Bat and choose from three different Bat symbols with this Bat-signal prop that really lights up and reveals the Batman logo silhouette. Includes symbols from The Dark Knight Trilogy, modern and classic Batman comics. This metal, ABS and polyresin prop measures exactly 12.75"H x 9.00" W x 8.00"D
Available for preorder for release later this year, for $299.99.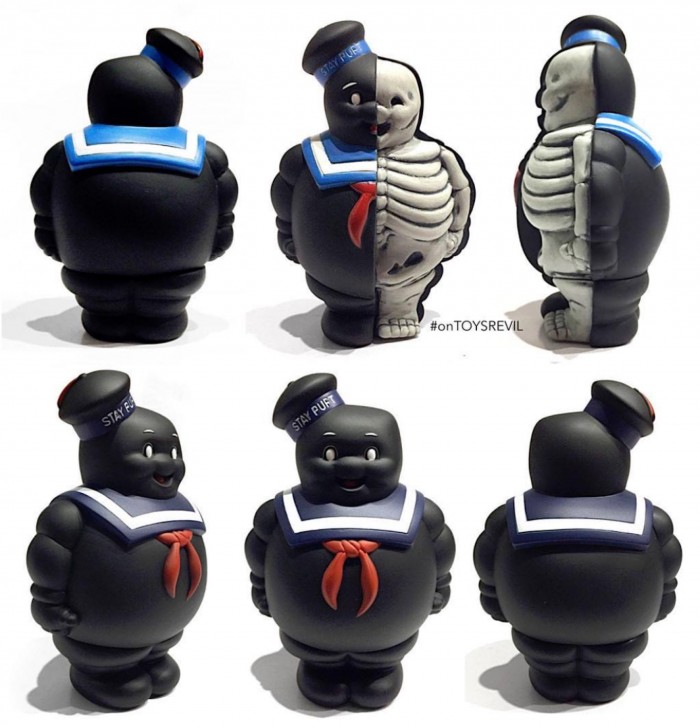 Black Stay Puft Marshmallow Man X-Ray Figure
Secret Base has released a new Marshmallow Man Black X-Ray edition figure, inspired by Ghostbusters. The figure stands 10cm tall and will cost 4,104 YEN (US$36).
Hot Toys Guardians of the Galaxy Vol 2. Rocket Rand Groot Figures
Hot Toys has begun making their announcements for Guardians of the Galaxy Vol. 2. The first of which is a Deluxe Version 1/6th scale collectible figure of Rocket Raccoon.
Expertly crafted based on the character's appearance in Guardians of the Galaxy Vol. 2, the movie-accurate Rocket figure features a finely sculpted head portraying his roaring expression, tailored combat suit, detailed jetpack and weapons, interchangeable hands and feet, a non-articulated miniature Baby Groot that can be placed on his shoulder, and a dynamic figure stand designed with Rocket's unique stature in mind and ideal for aerial poses. The Deluxe Version also comes with an additional interchangeable Rocket head sculpt plus a highly detailed and mechanically complex heavy machine gun!
The figure comes with an interchangeable head sculpt, detailed fur texture, a specialized body with over 17 points of articulation, 8 interchangeable hands, four interchangeable feet, two pistols of different designs, one highly detailed heavy machine gun,a jetpack with armored chest plates, a specially designed dynamic figure stand with movie logo, and a miniature Baby Groot. The figure is expected to hit stores in late 2017 or early 2018.