Russell Crowe Responds To Rob Liefeld's 'Deadpool 2' Cable Fantasy Casting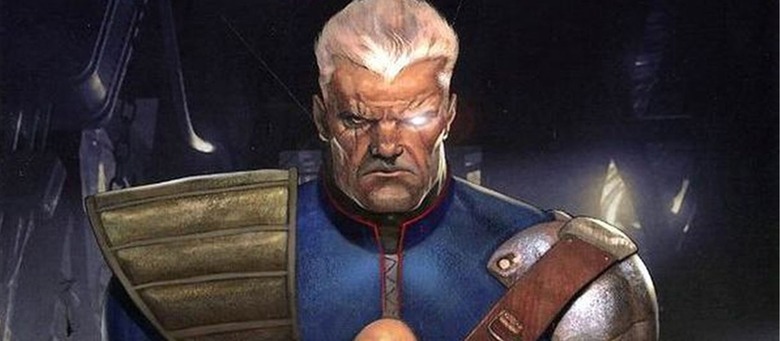 We know that Deadpool 2 will introduce X-Force's Cable to Fox's X-Men cinematic universe and there has been a lot of speculation about who might play the character on the big screen. When Deadpool director Tim Miller was still attached to the project, rumor had it he was pushing for Friday Night Lights star Kyle Chandler to play the role while the studio was pushing for Liam Neeson.
We haven't heard anything from the casting rumor mill since John Wick co-director David Leitch signed on to helm the sequel, but outspoken comic writer Rob Liefeld (who created Deadpool and Cable) has taken to Twitter to offer his fantasy casting choice: Russell Crowe. What followed was an interesting exchange between Crowe and Liefeld. Read the Oscar-winning star's response to Liefeld's Russell Crowe Deadpool 2 fantasy casting, after the jump.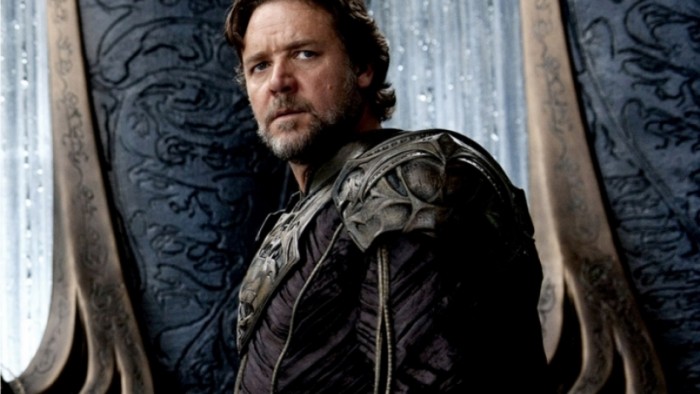 Here's Liefeld's tweet, where he says that Crowe should read for the part of Cable in the upcoming sequel:
@russellcrowe you should read for #Cable in Deadpool and X-Force. Just sayin...

— robliefeld (@robertliefeld) February 24, 2017
Crowe responded to the suggestion, although he doesn't let on if he would want the part or not. Based on his comments, it doesn't seem like Crowe believes he should have to audition for the role of Cable. A-list actors like Crowe rarely have to audition or screen test. At most, a filmmaker can arrange a meeting to discuss the part before offering the role outright.
huge fan sir. Poorly worded. Apologies.

— robliefeld (@robertliefeld) February 24, 2017
Of course, Liefeld admitted that he worded his tweet poorly and apologized, at which point Crowe looped in Deadpool star/producer Ryan Reynolds, saying that if he had any interest, the role would find its way to his management. Crowe doesn't outright say he would be interested, but why respond to this fantasy casting and loop in an actor/producer if he wasn't a bit interested in hearing more?
forgive me sir. It's an absolutely irresistible notion. pic.twitter.com/Cw3Yq2grjX

— robliefeld (@robertliefeld) February 24, 2017
Crowe has the physicality that many fans (and apparently the studio) thought Chandler lacked. Avatar star Stephen Lang previously took to social media to express his desire to play the time-displaced mutant superhero, but the actor has admitted that it's "highly unlikely that they would ever give [him] the part" due to scheduling conflicts with the Avatar sequels.
What do you think about the idea of Russell Crowe being cast as Cable? I think Crowe could fit the bill as Deadpool's straight man/comic foil. Leave your thoughts in the comments below!