A Better Look At Kurt Russell In 'Guardians Of The Galaxy Vol. 2'; Michael Rooker Teases 'Infinity War' Appearance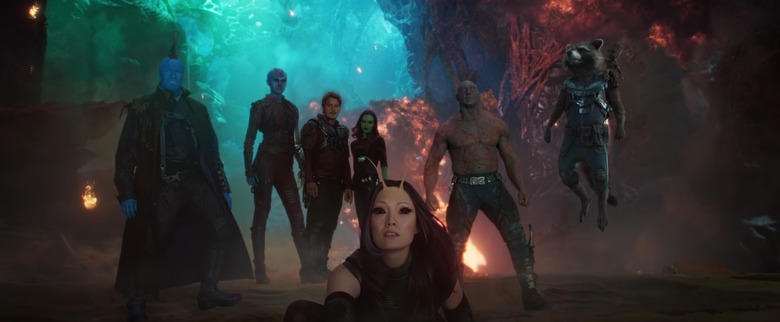 Nothing cuts through the post-Oscar chatter like a batch of superhero movie news, so let's dive right in. First, a new look at Kurt Russell in Guardians of the Galaxy Vol. 2 has arrived online, offering our best look yet at one of the coolest guys in Hollywood history making his Marvel debut. And after that, we can peruse Michael Rooker's Instagram account and discuss whether or not he's in Avengers: Infinity War (because it certainly looks like he is).
As is often the case these days, our first look at Kurt Russell as Ego the Living Planet, the father of Star-Lord and one of the Guardian of the Galaxy sequel's most secretive characters, arrived in toy-form. Those who keep a close eye on movie news know this to be a weird truth: the most heavily guarded secrets and plot points from major movies will always be spoiled by the toys first. And if they're not spoiled by toys, they'll be spoiled by toy packaging, which is how we have this new and better look at Russell in the part (via Reddit):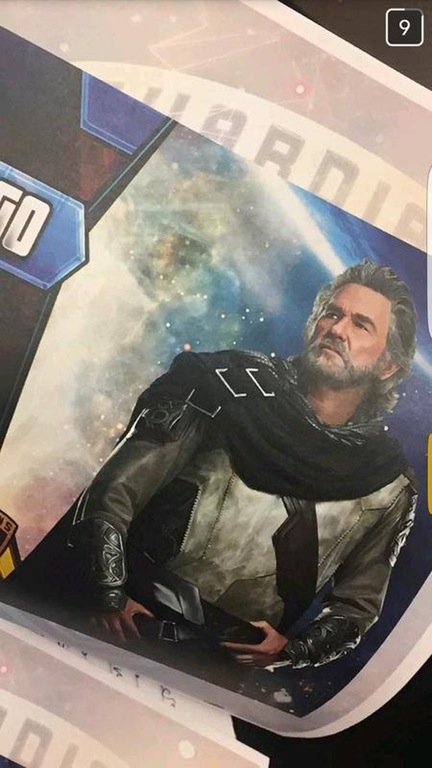 Dashing. Rugged. Magnificently bearded. Yep, that's Kurt Russell. And he's wearing a space cape! As his name implies, Ego the Living Planet is literally a sentient planet, but the Marvel Cinematic Universe version of the character has the ability to take human form...and he apparently got intimate with Peter Quill's mother. That's weird...maybe gloriously so? I will say this much: any sentient planet that can take human form and decides to look like Kurt Russell is a sentient planet I can respect.
Meanwhile, Avengers: Infinity War is currently filming in Atlanta, Georgia and the list of Marvel actors who are not in the film is probably shorter than the list of Marvel actors who are in it. Now, it looks like Michael Rooker is semi-confirmed to be in the film in some capacity. Rooker plays the blue-skinned alien pirate Yondu in the Guardians of the Galaxy movies and the trailers for the upcoming sequel shows him fighting alongside Star-Lord and his teammates, possibly as a new member of the group. So it could make sense for him to be in Infinity War, since the rest of the Guardians are on hand to team up with the Avengers.
There hasn't been an official announcement about Rooker joining the cast, but he has shared photos of himself on Instagram where he's been enjoying himself in Georgia and, most importantly, rocking an Infinity War cast and crew beanie.
Having a great morning so far at my lovely local Starbucks in Peachtree city Georgia.....ShitYes!!!
A post shared by Michael Rooker (@michael_rooker) on
Hilariously, he's placed tape over the film's logo in later pictures. Rooker also shared another picture where he was in his Yondu make-up. This could be an older picture he's just sharing now...or it could be him on-set and in-character for Infinity War:
GOT ROCK CANDY? A post shared by Michael Rooker (@michael_rooker) on Guardians of the Galaxy Vol. 2 opens on May 5, 2017. Avengers: Infinity War will arrive on May 4, 2018.