Why The 'Cars 3' Daytona 500 Trailer Makes Me Far Less Excited About This Pixar Sequel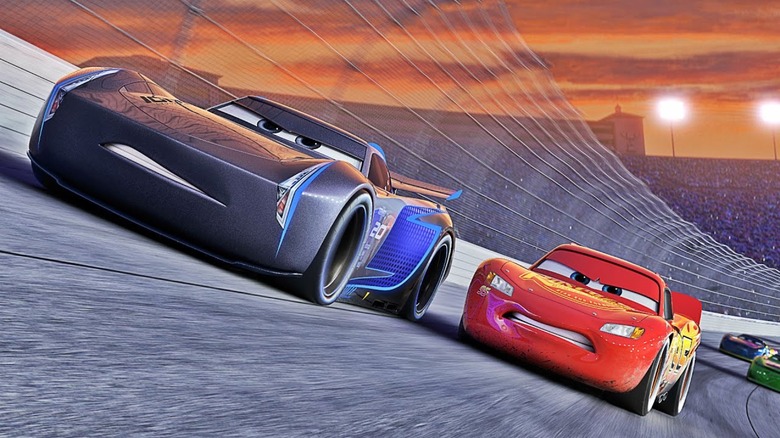 Disney premiered a new trailer for Cars 3 during yesterday's Daytona 500 race and it has made me far less excited about Pixar's upcoming threequel. Watch the Cars 3 Daytona 500 trailer now after the jump and let me explain why the TV spot has made me far less excited about the third entry in Pixar's popular series.
Cars 3 Daytona 500 Trailer
Like many of you, I am not a big fan of the Cars series. I've never been a car person, I don't watch Nascar, and even the best racing movies have not gotten me excited about the world of auto racing. I don't even own a car or have a license and I live in the car-obsessed world of Los Angeles! So maybe this movie franchise just isn't for me.
I do think that John Lasseter's original Cars film is a better movie than most people will admit. Yes, it does borrow its story structure from Doc Hollywood, but the Route 66 storyline is very moving. To be honest, I think I've also come to like the movie more thanks to the experience of exploring the world of Cars Land in Disney California Adventure theme park.
Many people have made jokes that the only reason Pixar is making Cars sequels is because the toy sales. The first two films grossed only $435 million domestically, some of the lowest feature films in Pixar history, but have made a reported $10 billion in merchandise sales. Cars 2 felt like an excuse to sell more toys, and not much more.
But I was really convinced that Cars 3 could be something special. John Lasseter has touted the very emotional story at the core of this sequel and the first Cars 3 teaser trailer was masterful, revealing that Lightning McQueen experiencing a possible career-ending crash. I think this teaser convinced quite a few skeptics that Pixar might have something special up their sleeves.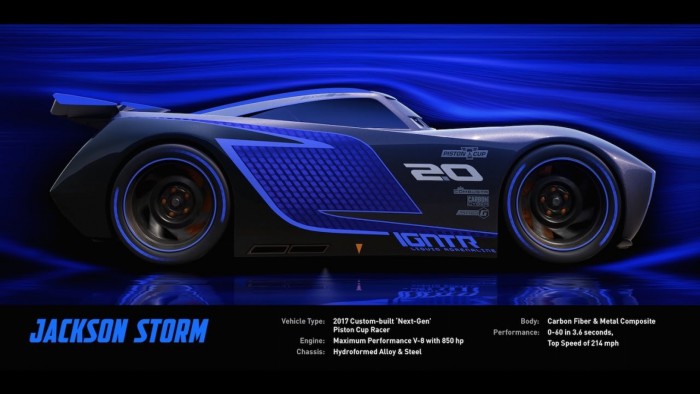 Owen Wilson (voice of Lightning McQueen) served as Grand Marshall for the 59th annual Daytona 500 in celebration of Cars 3, and Disney released a new extended look at the film...and I'm not impressed. Sure, it might be that they are trying to sell this as a Nascar film to the Nascar audience, but I'm really not interested in a movie that will spend a lot of time on the Nascar race track.
The new TV spot focuses on a new generation of cars that are putting Lightning McQueen to task, employing new technology to reach speeds unachievable by the racing champion. This conflict will be embodied by new racer Jackson Storm, voiced by Armie Hammer. And sure, maybe there will be something interesting at the core of this story about the attitudes of the millennial generation, but I was kind of hoping that the near career-ending crash would bring Lightning McQueen back to Radiator Springs to evaluate his life and his future.
Sure, I assumed this would be a comeback story in the tone of classic sports movies. I knew that this film would spend some time on the race track, but I am hoping the movie is much more than that, like Creed and Rocky were much more than Boxing movies.
Cars 3 won't hit theaters until June 2017, and we have yet to see Disney's big marketing machine ramp up. I hope that this movie is more than a young versus old Nascar story. I've doubted Pixar a few times in the past and generally they've surprised me and over-delivered on my cynical expectations. I hope this will be the case again with Cars 3.