'The Fate Of The Furious' International Trailer: Dominic Toretto Has A New Family Now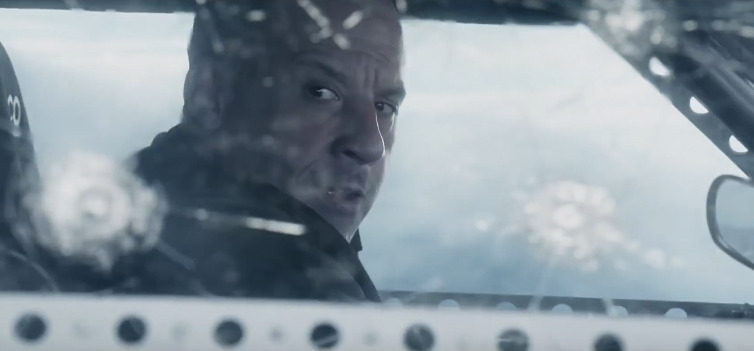 Dominic Toretto (Vin Diesel) ain't the family man he once was. Toretto has abandoned his old crew for Cipher (Charlize Theron), who somehow convinces him to play for a different team. The reason for his change of heart likely won't be revealed until F. Gary Gray's (Straight Outta Compton) sequel, The Fate of the Furious, hits theaters, but a new look at the gigantic popcorn movie teases the start of Dom and Cipher's relationship in the film.
Below, watch The Fate of the Furious international trailer.
Dominic and Letty's (Michelle Rodriguez) globetrotting adventure begins in Cuba, where they go for their honeymoon. Dominic ends up running into an unexpected visitor, played by Theron, who plans on tearing Dom's family apart. Enemies then become allies in screenwriter Chris Morgan's story. We'll see, as the trailers have hyped up, Dwayne Johnson and Jason Statham team up to take Dom down.
The Fate of the Furious co-stars Kurt Russell, Tyrese Gibson, Chris "Ludacris" Bridges, Scott Eastwood, Lucas Black, Kristofer Hivju, Nathalie Emmanuel, and playing the mother to the Shaw boys, Dame Helen Mirren. Here's The Fate of the Furious intentional trailer:
The villains in this franchise keep improving. The series continues to evolve in many ways, but the antagonists especially keep getting better and better. Actors like Statham, Theron, and Luke Evans give Dom's team a run for their money and add more personality to relatively simple villains. The series remains more focused on the heroes, which is what we want, but as the franchise has grown more enjoyable and more successful, it's been great to see actors like Theron coming along to play in this universe.
Here's the synopsis:
Now that Dom and Letty are on their honeymoon and Brian and Mia have retired from the game—and the rest of the crew has been exonerated—the globetrotting team has found a semblance of a normal life. But when a mysterious woman (Charlize Theron) seduces Dom into the world of crime he can't seem to escape and a betrayal of those closest to him, they will face trials that will test them as never before.
From the shores of Cuba and the streets of New York City to the icy plains off the arctic Barents Sea, our elite force will crisscross the globe to stop an anarchist from unleashing chaos on the world's stage...and to bring home the man who made them a family.
The Fate of the Furious opens in theaters April 14th.