'Star Wars' 40th Anniversary Gallery Show Coming From Mondo And Mike Mitchell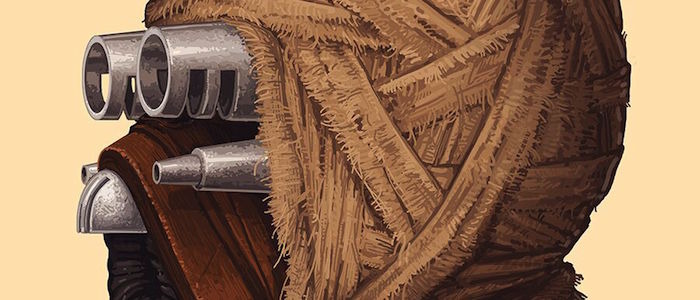 If you're a Star Wars fan and you enjoy hanging cool art on your walls and you'll be in the vicinity of Austin, Texas during SXSW, you're in luck. Mondo is putting together a new gallery show to celebrate the 40th anniversary of Star Wars, with artist Mike Mitchell contributing a number of his signature portraits depicting characters from across the saga.
The show is titled Mondo x Acme Archives Present: SWxMM and profile portraits of "Rebel scum, scruffy nerf herders, Sith Lords, golden rods, laser brains, and more" will be available for purchase. In addition to the new prints, all of Mitchell's previous Star Wars portraits will be on display, with a limited number available for purchase.
As Mondo Co-Founder/Creative Director Mitch Putnam explains, this show has been a year in the making and feels like the natural continuation of the prints Mitchell has already created:
Over the past year, Mike's Star Wars art print series has become something really special. As with all of Mike's work, the pieces are even more powerful when shown together. We are excited to show the entire collection in one space, plus a handful of new surprises. If you're a fan of the Star Wars universe, you don't want to miss this one.
Mitchell himself had this to say:
I have a particular and unyielding love for the designs in Star Wars, and I'm so stoked that I got to spend a year picking out my favorite characters and bringing them to life in my own way.
Although any number of characters could line the walls of the Mondo Gallery next month, one has been confirmed. Here's a Tusken Raider, depicted in Mitchell's instantly identifiable style: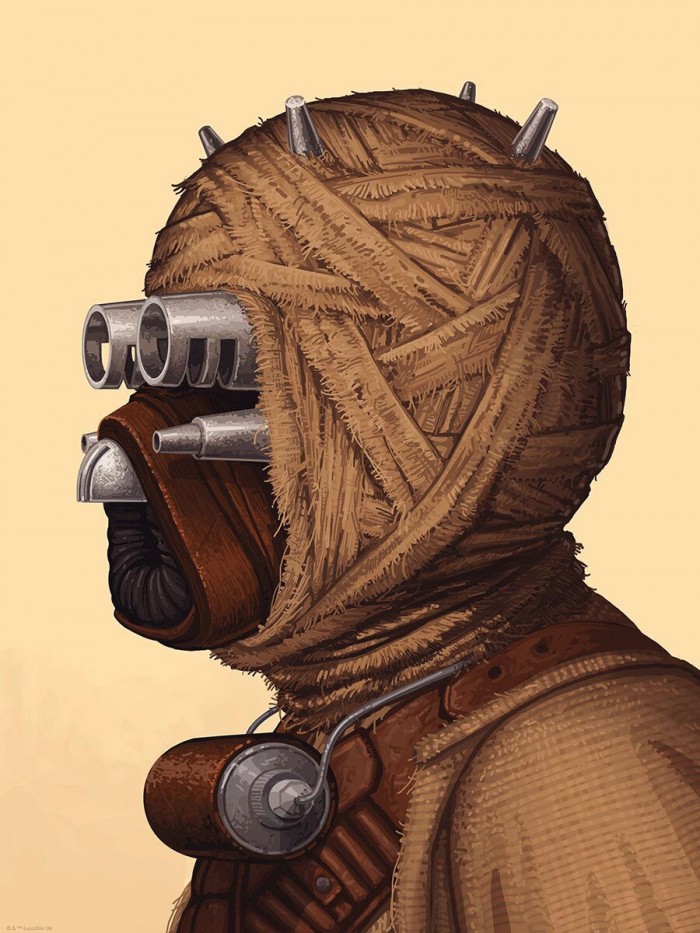 This isn't the first time Mondo has dedicated an entire gallery show to Mitchell's work. A few years ago, Mitchell assembled an entire gallery of portraits depicting Marvel characters and it was nothing short of delightful. Here's the dirty secret about Mitchell's work: you can't just own one. You're going to need at least two (or maybe three!) hanging alongside one another. I know this because I have his Doctor Strange and Scarlet Witch prints hanging on my wall and they look lovely.
Mondo x Acme Archives Present: SWxMM will open on Friday, March 10 and run through Monday, March 13 at the Mondo gallery at 4115 Guadalupe Street in Austin, Texas. Prints not sold during the show will become available online. For a taste of what to expect, you can check out some of Mitchell's previous Star Wars portraits in the gallery below.