VOTD: See Even More Of Wes Anderson's Visual Influences & References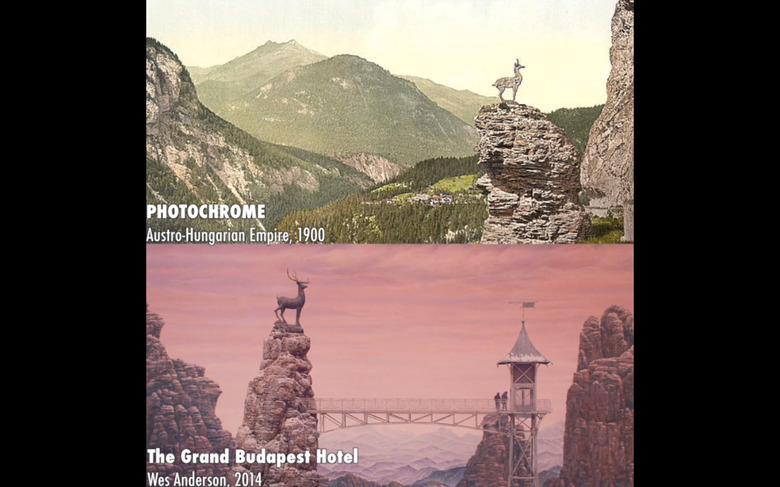 Late last summer, we featured a video that took a look at some of the visual influences and references of filmmaker Wes Anderson. The director of The Royal Tenenbaums, Moonrise Kingdom, Grand Budapest Hotel, Fantastic Mr. Fox and more has a unique visual style that is unmistakable. But just like most great filmmakers, he steals from the greats that came before him.
In the same way that Quentin Tarantino remixes and reuses pieces from classic movies in his own modern movies, Wes Anderson takes inspiration and cues from the movies he grew up loving. A new video compares footage from Wes Anderson's movies over the years and shows us various works that inspired them, not just films by Jacques Tati, Alfred Hitchcock and Stanley Kubrick, but also paintings and illustrations as well.
Watch the video breakdown of Wes Anderson visual influences after the jump.
It seems like cheating a bit to include illustrations from something like Roald Dahl's Fantastic Mr. Fox, because of course those drawings for the book are going to influence the movie. Still, it's fascinating to see shots compared to one another. And these aren't just guesses or assumptions by the video's creator, Candice Drouet and her Really Dim Vimeo channel, as they have all been mentioned by Wes Anderson himself in interviews, featurettes and more.
If anything, this might inspire you to seek out the work of some artists, whether they're filmmakers, illustrators or painters, and find new work to love just as much as Wes Anderson's films.