The 'Van Helsing' Reboot Tracks Down 'Wrath Of The Titans' Writer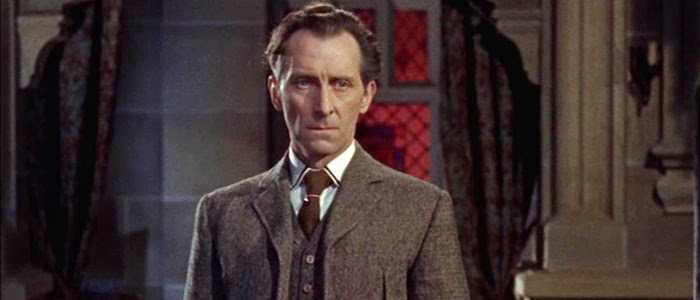 I've become something of a broken record when it comes to Universal's upcoming "shared monsters universe," where the likes of Frankenstein and Dracula and the Wolf Man will brush shoulders across a series of movies. I love the original Universal monster movies too much to not spend at least 30 seconds of every day worrying about what these movies will look and feel like. It's in my obsessive nature. I store those original movies right next to my soul! Remove them from existence and my spirit withers into dust!
The latest piece of news to emerge from monster-land involves the new Van Helsing movie, which I continue to hope will be a little more Peter Cushing and a little less Hugh Jackman. Specifically, the project has landed a new writer.
Well, it's landed a sort-of-new writer. According to The Tracking Board, screenwriter Dan Mazeau has been working on Van Helsing since September, but his involvement was never formally announced. He takes over for the dynamic duo of Jon Spaihts (Doctor Strange, Passengers) and Eric Heisserer (Arrival, Lights Out), who had previously talked about giving the classic monster hunter something of a Mad Max-inspired twist.
It's not clear if Mazeau was brought on to start from scratch or to rework what Spaihts and Heisserer had already written, but The Tracking Board refers to Van Helsing as his "baby," so take from that what you will. Mazeau's biggest credit to date is 2012's Wrath of the Titans, but he also penned the science fiction film Luna Park, which Doug Liman plans to direct as a Tom Cruise vehicle.
Heisserer has been making the press rounds recently (both for Arrival and for his work on a new comic book series for Valiant) and this news allows his comments on Van Helsing in a recent interview to make a bit more sense:
I don't know what it's going to look like at the end of the process, so I'm gonna withhold on commenting on really where it lands. I can say that my intent stepping in was to make it as scary as possible, partly because I know how to do that, and also because when you're the only human surrounded by a bunch of supernatural creatures, that's gotta be absolutely unnerving.
Although he can't say it, he's apparently withholding any comments because the script is apparently out of his hands at this point.
Universal's new monsters universe kicks off this summer with The Mummy, which stars Tom Cruise and is directed by Alex Kurtzman. Films based on The Wolf Man, Bride of Frankenstein, and The Invisible Man are also in the works.