Martin Scorsese's 'The Irishman' Gets Scooped Up By Netflix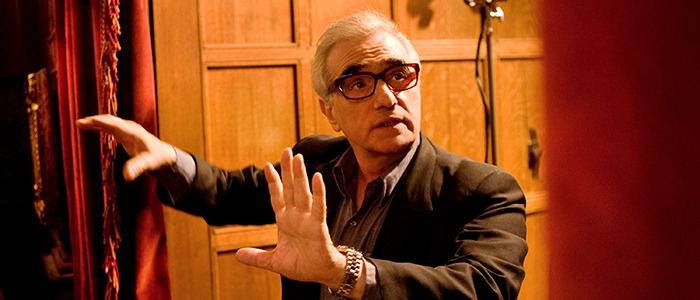 Welcome to 2017, where Martin Scorsese's long-awaited The Irishman, which will reunite him with Robert De Niro for the first time since 1995, is heading straight to Netflix. Think about reading that sentence ten years ago and then realize how much the movie world has fundamentally changed...and how debuting on a streaming service no longer carries the low-rent reputation associated with direct-to-video movies. Netflix has made it clear in the past that they'd very much like to be in the business of making prestige pictures and this feels like them doubling down on that mission.
The news comes to us via IndieWire, who report that The Irishman's move to Netflix follows the departure of Paramount chairman Brad Grey, who was apparently the guy willing to take a gamble on a $100 million hitman drama from a director whose most recent movie for the studio was an unfortunate box office bomb. That movie was Silence, which Paramount released into a box office and critical void a few months ago (although time will surely be kind to it). They also released Scorsese's The Wolf of Wall Street, which was a box office and critical smash in 2013.
The IndieWire report specifies that Paramount is "not in the position to take risks" at the moment, while Netflix, with its Scrooge McDuck cash vaults and famously light touch, would allow Scorsese to make the movie he wants without compromise. Naturally, none of the parties involved are commenting at this time.
The Irishman has been in the works since 2008, always positioned as one of Scorsese's next projects and always being pushed to the back burner in favor of something else. Based on Charlie Brandt's book I Heard You Paint Houses, the story tracks the life of professional hitman Frank "The Irishman" Sheeran, whose supposed list of victims includes Jimmy Hoffa. De Niro will play Sheeran at all stages of his life, with ILM working their magic to digitally de-age him for scenes where he'll be as young as 30. Al Pacino is also attached to star.
Although there is no release date set quite yet, the report suggests that The Irishman could arrive in 2019. While I'm happy that this movie is getting made and that Scorsese will have the elbow room to create the film he wants, I sincerely hope Netflix gives this a proper theatrical release – the thought of not getting to see the new Scorsese/De Niro movie on the big screen can't help but feel...criminal. Ba dum tssh.