'Castle Rock' Details: Let's Nitpick The "Stephen King Multiverse"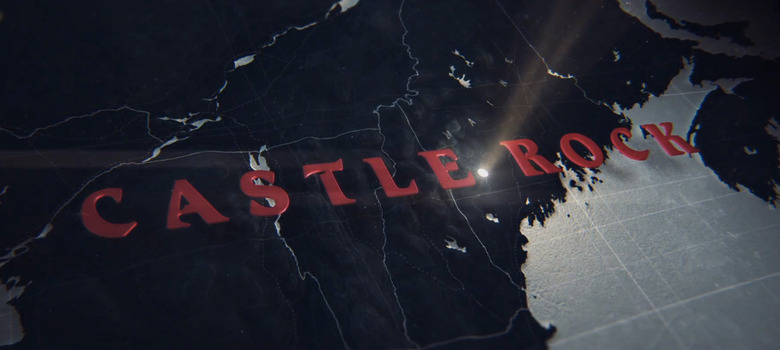 After plowing through several of his novels and short story collections, all Stephen King readers eventually come to a realization: all of his stories take place in the same universe. Well, more specifically, a multiverse. Some stories take place in the same town, while others take place in alternate dimensions. Characters from disparate stories cross paths. People with the same names appear in different places and die different deaths, suggesting alternate realities and timelines. All of this chaos orbits the Dark Tower series of novels, which tie King's massive bibliography together in one intentionally untidy package. You can read the King oeuvre for the genre chills or you can read it to find those secret and not-so-secret connections.
And considering everyone's obsession with "shared universes" these days, Hulu's upcoming Castle Rock series was inevitable. We've already seen a trailer, but thanks to a new press release, we now know more about what this show will offer. Specifically, it will be the first onscreen Stephen King project to acknowledge that all these stories take place in the same realm.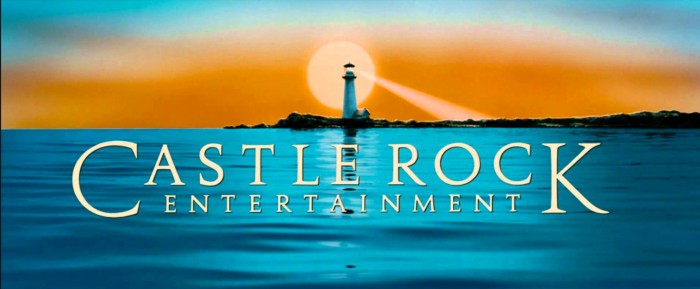 What We Know About Castle Rock
You may have already seen the trailer from a few days ago: eerie audio and music provide a soundtrack for a number of familiar names and locations and titles, all culminating with a location that will be familiar to King fans: Castle Rock, Maine. Although King has created a number of fictional towns to stage his various horrors, Castle Rock remains a lynchpin of his entire universe – Cujo, Needful Things, The Dark Half, The Dead Zone, and the short story "The Body" (later adapted as Stand by Me) all take place there. Other stories reference it, listing it among real-life locations as if it was just another town and not a place where really bad things happen on a regular basis.
So let's take a look at this paragraph from the new press release, which dives into detail about what this series is going to be:
A psychological-horror series set in the Stephen King multiverse, Castle Rock combines the mythological scale and intimate character storytelling of King's best-loved works, weaving an epic saga of darkness and light, played out on a few square miles of Maine woodland. The fictional Maine town of Castle Rock has figured prominently in King's literary career: Cujo, The Dark Half, IT and Needful Things, as well as novella The Body and numerous short stories such as Rita Hayworth and The Shawshank Redemption are either set there or contain references to Castle Rock. Castle Rock is an original suspense/thriller — a first-of-its-kind reimagining that explores the themes and worlds uniting the entire King canon, while brushing up against some of his most iconic and beloved stories.
The press release also notes that Hulu has ordered ten episodes of Castle Rock, with series creators Sam Shaw and Dustin Thomason executive producing alongside J.J. Abrams, Ben Stephenson and Liz Glotzer. This is the second time Hulu has brought Stephen King to the big screen – their pretty good adaptation of the magnificent 11.22.63 arrived last year.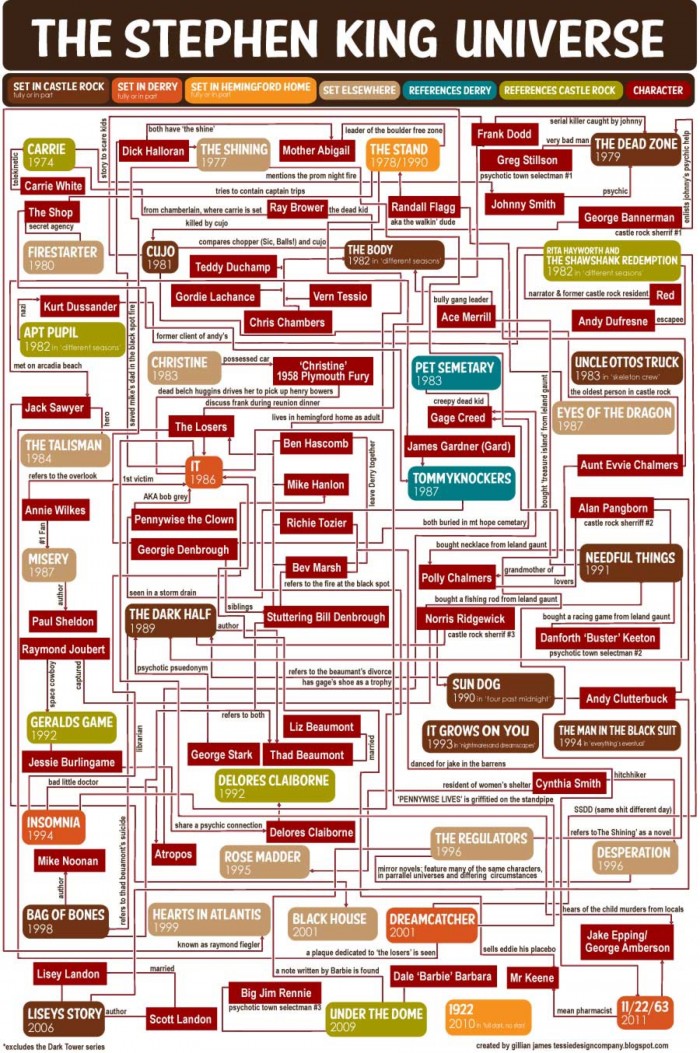 It should also be noted that this isn't the first time someone has attempted a series like this. In 2006, TNT debuted Nightmares and Dreamscapes, a short-lived anthology series that adapted various King short stories for television. It was ambitious but not very good, constantly pushing against the boundaries of a traditional TV budget. If it had arrived a few years later, after The Walking Dead made grisly violence perfectly okay on cable, it could have been an all-timer.
And that's all of the hard news and if you want to mosey on out of here, you are entirely welcome to click away. But if you're a Stephen King fan, or if you want to hold your breath and take a deep dive, let's talk about what this series could be.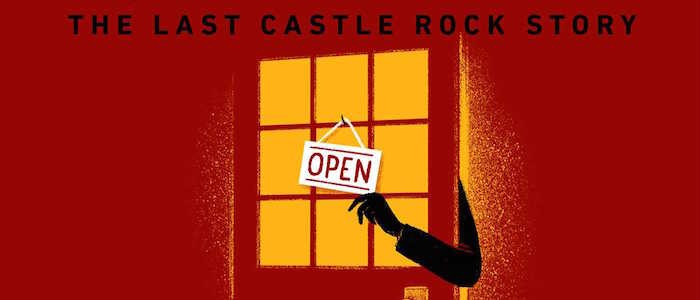 What Castle Rock Could Be
Although they don't come right and say it in the press release, one thing is pretty clear once you read through the lines: Castle Rock probably won't actually adapt any actual Stephen King stories. The film and television rights to King's work are scattered to the winds. Like it or not, the cinematic versions of The Stand and The Dark Tower and It won't get to crossover. Don't expect Idris Elba's Roland Deschain to stroll into Castle Rock and have a beer with The Shining's Jack Torrance.
So let's think about about what Castle Rock probably will be: a television series set in King's fictional town that evokes this world and fills every frame with easter eggs referencing other stories. It's unlikely that any noteworthy King characters will step into the spotlight (although they'll surely be rummaging around in the shadows) and it's unlikely that the events of any Castle Rock novel will be told (especially since the town was wiped off the map in the "final" Castle Rock story, Needful Things). Instead, this feels like it could be the Rogue One of Stephen King projects, something that pans the camera left and asks "Hey, what was everyone else doing when all of that craziness was going down?"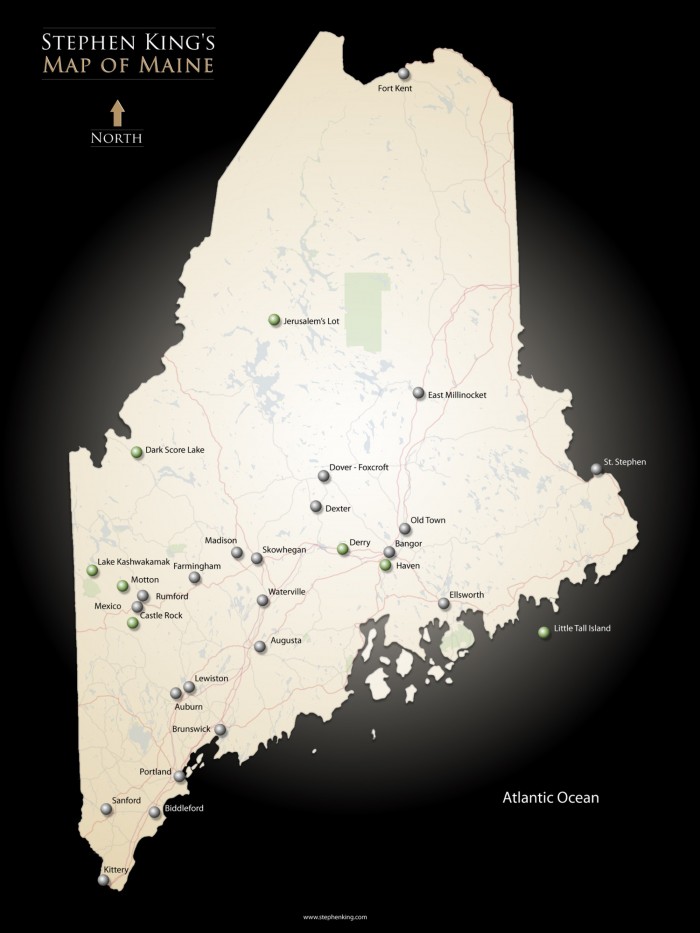 What's especially interesting is that Castle Rock itself offers this series a number of possibilities. Unlike the town of Derry, Maine (the setting of It, Dreamcatcher, and portions of 11.22.63), Castle Rock isn't an inherently evil place built on a foundation of cosmic darkness – it's just a place that attracts bad things like a magnet: demonic con men, rabid dogs, troubled men with psychic abilities, and so on.
However, Castle Rock is also home to more human and recognizable conflicts. Shawkshank Prison isn't that far and it's entirely possible kids to grow up there and not encounter a single supernatural monster (just talk to the cast of "The Body"/Stand by Me). With this kind of flexibility and ten hours of story, Castle Rock can capture what most Stephen King movies side-step – King's detailed depiction of the mundane and his wickedly funny, often tragic exploration of small town life.
There's no way this series isn't chock-full of monsters, but Castle Rock offers a unique canvas. The horrors are as human as they are hellish, the potential for wonder as common as the screams.
In some ways, that first trailer is misleading, especially since the vast majority of the names and titles mentioned have nothing to do with the town of Castle Rock. However, this looks like the first Stephen King project to acknowledge the connection between all of these stories, that Misery's Annie Wilkes and It's Pennywise the Dancing Clown exist in the same world, even though they pose very different threats on very different scales. Welcome to the Stephen King multiverse. Hopefully, we'll be able to explore it for a little while.