Sequel Bits: 'The Incredibles 2,' 'Split 2,' 'Jurassic World 2,' 'The Matrix 4'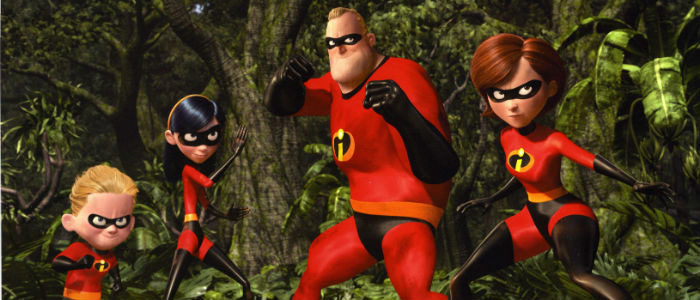 In this edition of Sequel Bits:
Samuel L. Jackson has already started working on The Incredibles 2.
Yes, Samuel L. Jackson (again) has seen Split and has sequel thoughts.
It looks like a familiar face is back for Jurassic World 2.
Keanu Reeves wouldn't say no to a fourth Matrix movie.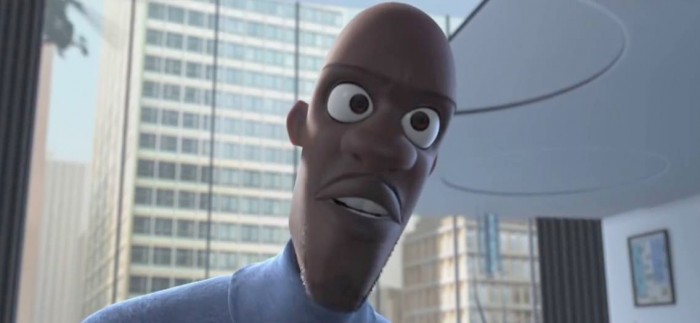 Samuel L. Jackson has been making the press rounds for Kong: Skull Island over the past few weeks and everyone keeps asking him about the sequels he's in. So welcome to a Jackson-powered edition of Sequel Bits, beginning with this Collider interview where the Oscar-nominated star of Pulp Fiction (and so many others that I don't even know where to start) says that he's already done one day of work on The Incredibles 2:
I've been in the studio one day so far. One day so far, but I don't know if that's a dedicated recording or pre-recording, so they could start to animate against what I said. I think it's going to be pretty awesome. Everyone's been waiting to see, more than anything, what Jack-Jack evolved into.
As you may remember, Jackson was the voice of the ice-powered superhero Frozone in Pixar and Brad Bird's 2004 classic. And if you remember that, you also must remember that Jack-Jack was the Parr family's super-powered baby. So yes, Mr. Jackson, we are wondering what's going on with him.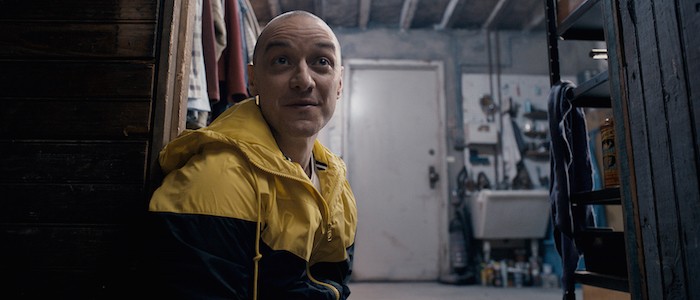 If you haven't seen Split, feel free to scroll down to the next section because spoilers are ahead. Samuel L. Jackson spoke about watching M. Night Shyamalan's new movie and offered his perspective on a sequel:
I got a call and [Shyamalan] said, 'Call me I wanna talk to you about something.' And I called him, because I always do when I get a message from him always hoping [it's Unbreakable 2], and he said, 'I just did this film called Split, I want you to see it,' and I was like 'OK, I'm down with that.' I had no idea what Split was about or anything else, and he said, 'We'll talk after you see it.' So I went to the arranged screening and I called him immediately and was like, 'OK dude does this mean what I think it means?' and he was like, 'Well first we gotta see how the movie does.' And I think the movie's done well enough now to merit the 'OK, let's put this together.'
If you read this far, you probably know that Split is a secret Unbreakable sequel, taking place in the same world as Shyamalan's 2000 superhero film. And you also know that the final moments, while all about Bruce Willis showing up again as David Dunn, directly reference Jackson's villainous "Mr. Glass." And since Split is an enormous box office hit, Jackson is right – a proper Unbreakable sequel that combines all of these characters feels inevitable now.
A post shared by BD Wong (@wongbd) on
While Samuel L. Jackson was not in Jurassic World, he was in Jurassic Park, where he was murdered offscreen by a velociraptor. And that's our segue to that Instagram post above, where B.D. Wong, whose Dr. Henry Wu somehow managed to survive both the original film and the 2015 sequel, poses with a raptor. It's long been suspected that Wu would be back for J.A. Bayona's upcoming sequel, but that post essentially confirms it. Surely he won't get out of this one alive, right?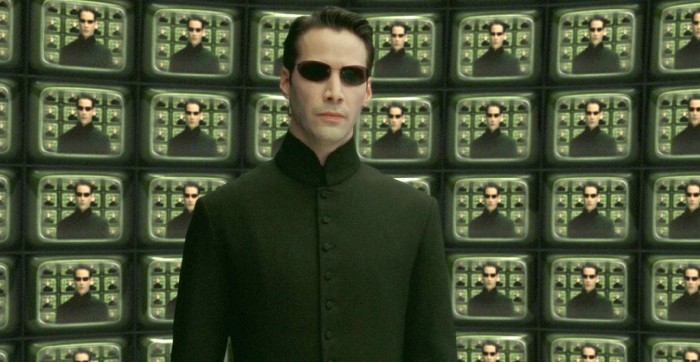 And now, we arrive at a piece of news that has absolutely nothing to do with Samuel L. Jackson: Keanu Reeves says yeah, sure, he'd do a fourth Matrix movie. Of course, there are some conditions:
The Wachowskis would have to be involved. They would have to write it and direct it. And then we'd see what the story is, but yeah, I dunno, that'd be weird, but why not?
Why not, indeed! I'm in the camp that has grown to appreciate the nerve of the Matrix sequels, so if the whole gang wanted to come together again, I know I'd be interested.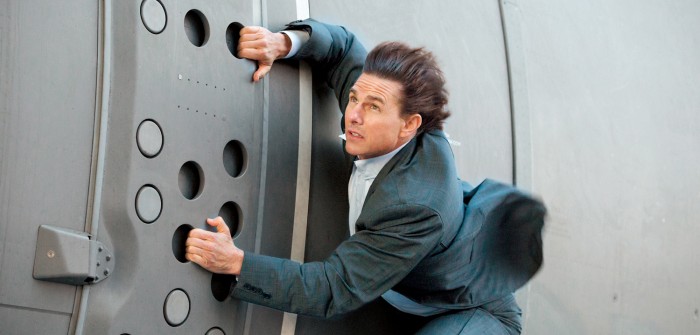 Let's wrap this up with another piece of news that has nothing to do with Samuel L. Jackson. Christopher McQuarrie was a guest on Empire Magazine's podcast, where he revealed that his upcoming Mission: Impossible 6 would bring "people you would not expect to be back" into the fold. Since the series (including McQuarrie's exceptional Mission: Impossible – Rogue Nation) has done a fine job of keeping certain key characters in the fold, it's anyone's guess who he could be talking about.