'Wonder Woman' Villain Will Be Played By David Thewlis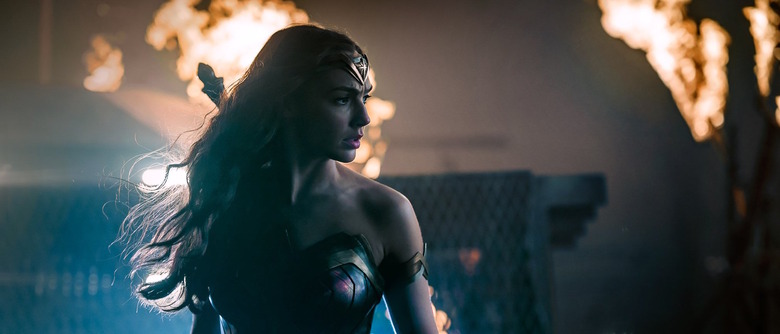 David Thewlis was officially announced as part of the Wonder Woman cast back in November, but since then we've heard barely a peep about what he'll actually be doing in the movie. He hasn't even appeared in any of the promotional material yet — watching the trailers and TV spots, you'd probably have no idea he was in the movie at all. But today, we've finally got a bit more insight into his role in the film. It turns out the former Order of the Phoenix hero has gone full villain.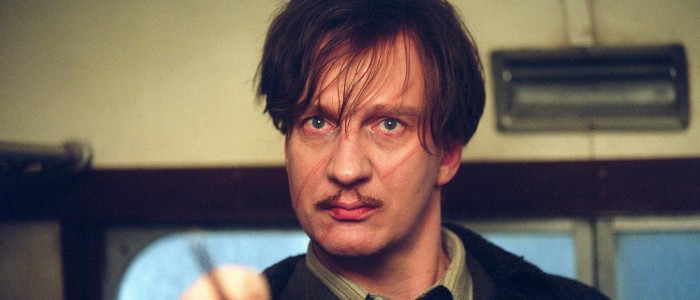 Batman News (via Heroic Hollywood) reports hearing from "multiple sources" that Thewlis will be playing Ares via a mix of CGI and practical effects. As revealed last month, Ares is the big bad in the film. The god of war is after the scientific formulas for a deadly gas with the potential to destroy humanity. Those formulas happen to be in the hands of Steve Trevor (Chris Pine), who's shot down over the ocean and later rescued by Wonder Woman (Gal Gadot).
Here's how Studio Ciné Live explained Ares' role in the story (please excuse the clumsy translation via Google):
Why did Zeus create the Amazons? Ares is one of the biggest hits in the world. To restore harmony between them, Zeus created the Amazons that Ares reduced to slavery. The Amazons revolt with the help of Zeus, who will die of the hand of his son having had time to find Themyscira, their haven of peace. (...) Diana Prince becomes Wonder Woman by helping Steve Trevor and a squad of proud arm-in-law in search of one who wants to wipe humanity off the map with deadly gas.
The trailers have made it look like Danny Huston's character will be another one of Wonder Woman's bad guys, so presumably he and Ares will be in cahoots with each other. Wonder Woman will be in theaters June 2.
'Wonder Woman' hits movie theaters around the world next summer when Gal Gadot returns as the title character in the epic action adventure from director Patty Jenkins. Before she was Wonder Woman, she was Diana, princess of the Amazons, trained to be an unconquerable warrior. Raised on a sheltered island paradise, when an American pilot crashes on their shores and tells of a massive conflict raging in the outside world, Diana leaves her home, convinced she can stop the threat. Fighting alongside man in a war to end all wars, Diana will discover her full powers...and her true destiny.