'The Lion King' Casts Donald Glover As Simba, James Earl Jones To Return As Mufasa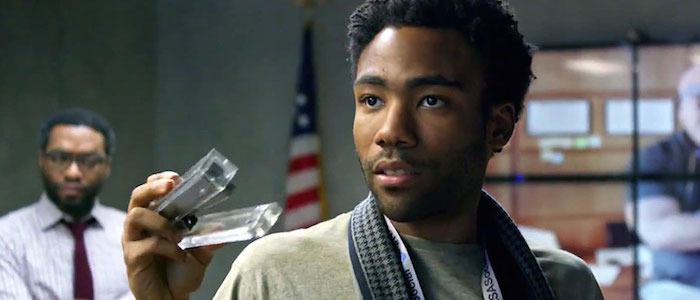 Jon Favreau's remake of The Jungle Book utilized an all-star cast of recognizable names lending their recognizable voices to an ensemble of recognizable animals, so it makes sense that his upcoming remake of The Lion King will follow a similar template. The director has revealed that Donald Glover, who has made a habit of popping up just about everywhere these past few years, has joined the cast as Simba, with the legendary James Earl Jones reprising the role of Mufasa.
Favreau revealed the news on Twitter, initially sharing a picture of Glover along with a lyric from the insanely catchy "I Just Can't Wait to be King," which the young lion Simba sings in the original film when he talks about how he just can't wait to...you know.
I just can't wait to be king. #Simba pic.twitter.com/wUYKixMBJI

— Jon Favreau (@Jon_Favreau) February 18, 2017
What isn't clear is whether Glover will simply supply Simba's voice or if he'll go above and beyond and strap himself into a motion capture suit. However, we can assume that The Lion King will probably look an awful lot like The Jungle Book – a "live-action" movie in name only that uses stunning, photo-realistic animation to bring its talking animal characters to life (Favreau is already talking about all of the fancy new technology he's planning to utilize this time around). In either case, Glover is inspired casting, capable of capturing the boyish enthusiasm of a young lion prince and the guilt and despair of an older lion-king-to-be.
Glover has been appearing in headlines an awful lot recently, mostly because he's set to appear alongside Alden Ehrenreich in the upcoming Han Solo spin-off movie, playing a younger version of Billy Dee Williams' Lando Calrissian. Before that, we'll see him as a mysterious character (possibly a villain?) in this summer's Spider-Man: Homecoming. If you're not familiar with his work at all, he's one of the many highlights of the late, great Community, his new FX series Atlanta has been collecting accolades left and right, and he turned in scene-stealing performances in Magic Mike XXL and The Martian.
James Earl Jones needs to introduction. The legendary actor (who won an honorary Oscar in 2012) is best known for lending his iconic voice to Darth Vader in the original Star Wars trilogy and last year's Rogue One, but another generation grew up with his booming basso profundo explaining the circle of life to his young lion son. Favreau also revealed this news on Twitter.
Looking forward to working with this legend. #Mufasa pic.twitter.com/1LszbWrcYT

— Jon Favreau (@Jon_Favreau) February 18, 2017


The Lion King doesn't have a release date yet, but we'll see at least one more live-action Disney remake before it hits theaters: next month's Beauty and the Beast.