'Silicon Valley' Season Four Teaser: Richard Looks Unwell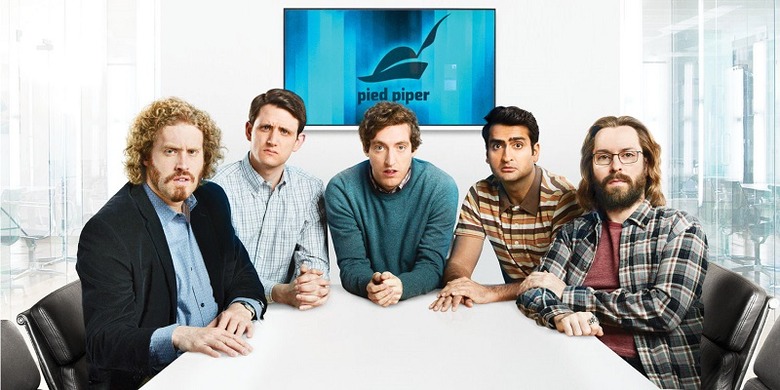 Silicon Valley returns for season four on April 23rd. Former Pied Piper CEO, Richard Hendricks (Thomas Middleditch), is still a nervous wreck. After all these seasons, he's probably been nervous for good reason. A lot goes wrong for Richard on this show. Sometimes conflicts are quickly wrapped up, maybe a little too quickly sometimes, but each episode seems to provide him with a whole mess of problems.
If the Silicon Valley season four teaser is any indication, he still has plenty of problems to solve.
As a pair, Richard and the confident and proud Erlich Bachman (T.J. Miller) have always been a joy of Silicon Valley. Whether they do or don't see eye to eye, they're always funny to watch. In the upcoming season, now that Bachman is the co-owner of Pied Piper, he and Richard's relationship might change. Erlich and Nelson Bighetti/Big Head (Josh Brener) saved the day last season by buying Pied Piper, effectively keeping Gavin Belson's (Matt Ross) away from Richard and the team's baby.
The brilliant, sometimes oblivious stoner is now the head of the company, making for an unusually happy ending. The team no longer has the money or support that they used to, but they're no longer dealing with people like "Action" Jack (Stephen Tobolowsky), at least for now. We don't know what's next for the characters, but it's worth noting Judge said at Comic-Con: "It's more fun to watch these guys be uncomfortable and fail and be humiliated. They're funnier that way. If they become successful and live happily ever after it will be less fun to watch."
Richard trying to do his best "woo!" in the Silicon Valley season four teaser is every bit as painful and as funny as you'd expect:
Something else that doesn't seem to have changed about the HBO series: Zach Wood (Jared) producing awkwardness and laughs to the max. Wood rarely misses the mark on this show. Even just the faces he makes in between each "woo!" cracks me up, and it's so spot on for the socially awkward character. He does a pretty decent job with his first and second "woo," but then he makes the situation worse, simply by, per usual, opening his mouth. There's an art to shouting "woo!" without looking like an insane person. As brilliant as Richard and Jared are, they're incapable of mastering that art. They return for season four along with Kumail Nanjiani (Dinesh), Martin Starr (Gilfoyle), and Amanda Crew (Monica).
Silicon Valley season four premieres on HBO on April 23.