'Song To Song' Trailer: Terrence Malick's New Love Story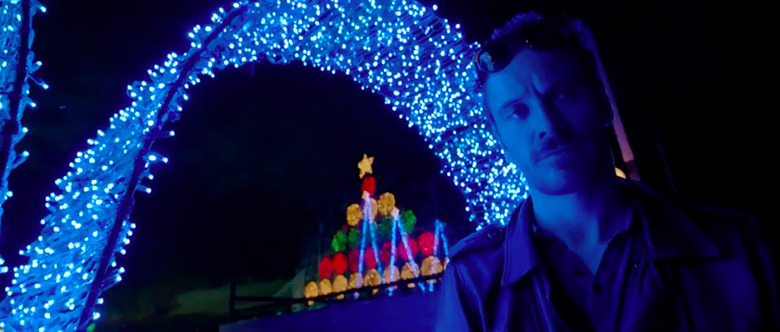 Over three years ago, Val Kilmer pulled out a chainsaw at Austin's Fun Fun Fun Music Festival when he was performing on stage with The Black Lips. Kilmer wasn't a new addition to the band gone mad or anything; he was shooting a scene for Terrence Malick's long-awaited upcoming film, Song to Song, previously titled Weightless. While Malick often cuts great actors out of his films, thankfully Kilmer and his chainsaw made the final cut of Malick's new love story, which stars Ryan Gosling, Rooney Mara, Michael Fassbender, and Natalie Portman.
Below, watch the Song to Song trailer.
Set in the Austin music scene, this story of "seduction and betrayal" follows two songwriters, Faye (Rooney Mara) and BV (Gosling), in love. Their world gets shaken up when Cook (Fassbender), a serious figure in the music industry, enters the picture. He looks to play a dangerous and seductive role in Faye and BV's lives, as does Portman's character.
Here's the trailer for South by Southwest's opening night film:
Song to Song looks like it'd make for a good double feature with Malick's Knight of Cups, which followed a lost artist wandering the visually wondrous, sometimes nightmarish landscapes of Los Angeles. After seeing how Malick captured the sprawling nature of L.A., it'll be exciting to see what he does with Austin. It's a beautiful city Malick and cinematographer Emmanuel Lubezki (The Revenant) could work wonders with.
The filmmaker continues to make more and more movies, thank heavens. We might even see another film from him this year, a drama set during World War II, but let's not hold our breaths for that one and instead continue to look forward to Song to Song, which comes out one month from today.
Benicio del Toro, Haley Bennett, Clifton Collins Jr., Holly Hunter, and Angela Bettis appear in the film, but for how long, we'll see. Christian Bale, Cate Blanchett, Trevante Rhodes, Boyd Holdbrook, and other notable actors shot for a few days as well. Bale and Blanchett are confirmed to have made the final cut; we'll see about Rhodes, Holbrook, and others. Expect appearances from Iggy Pop, Patti Smith, Florence and the Machine, the Red Hot Chili Peppers, and Lykke Li.
Here's the official synopsis:
In this modern love story set against the Austin, Texas music scene, two entangled couples — struggling songwriters Faye (Rooney Mara) and BV (Ryan Gosling), and music mogul Cook (Michael Fassbender) and the waitress whom he ensnares (Natalie Portman) — chase success through a rock 'n' roll landscape of seduction and betrayal.
Song to Song opens in theaters March 17th.