'Beauty And The Beast' Featurette: Why Remake Something That's Perfect?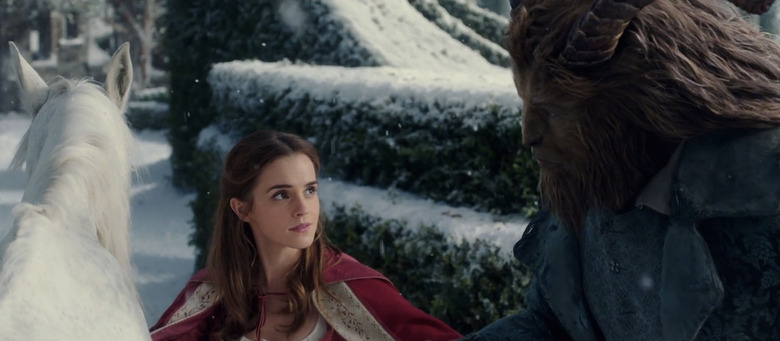 Fans of Disney's beloved animated classics from decades past consistently ask why the studio is bothering updating movies that everyone already loves. In the case of Beauty and the Beast, director Bill Condon recognizes that the original iteration of Beauty and the Beast was perfect, raising the question of why Disney is bothering to remake it at all. A new Beauty and the Beast featurette attempts to explain that by going behind the scenes and showing fans how they're making this story feel familiar and new at the same time.
Watch the Beauty and the Beast featurette after the jump.
The biggest motivation (besides cashing in on some serious box office bank) comes from turning Belle (Emma Watson) into more of a 21st-century heroine. The image of Disney princesses has changed a good amount since the original Beauty and the Beast debuted in 1991, and this remake includes giving Belle even more personality and independence as a strong female character for young girls to look up to and admire.
In addition to hyping up the movie, the above featurette also includes some cool behind the scenes footage, revealing some of the intricate sets and costumes. For those interested, you even catch a glimpse of Dan Stevens on set in his human form (along with the rest of the castle's residents) around the 59-second mark.
In addition to our two leads, the rest of the film features Luke Evans as Gaston, Josh Gad as his lackey LeFou, Kevin Kline as Belle's father Maurice, Ewan McGregor as Lumiere, Ian McKellen as Cogsworth, Emma Thompson as Mrs. Potts, Nathan Mack as Chip, Gugu Mbatha-Raw as Plumette, Stanley Tucci as Maestro Cadenza and Audra McDonald as Madame de Garderobe.
Finally, here's a new poster for the movie as well: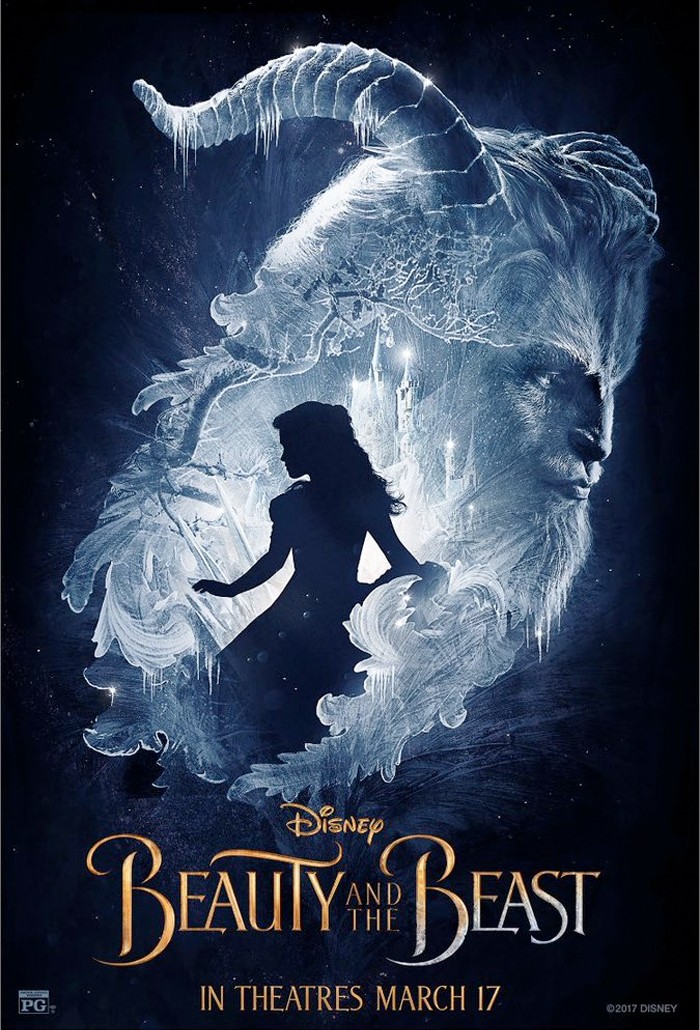 Beauty and the Beast is in theaters March 17.
The story and characters audiences know and love come to spectacular life in the live-action adaptation of Disney's animated classic "Beauty and the Beast," a stunning, cinematic event celebrating one of the most beloved tales ever told. "Beauty and the Beast" is the fantastic journey of Belle, a bright, beautiful and independent young woman who is taken prisoner by a Beast in his castle. Despite her fears, she befriends the castle's enchanted staff and learns to look beyond the Beast's hideous exterior and realize the kind heart of the true Prince within.