'John Wick: Chapter 3': Where In The World Could It Take Place?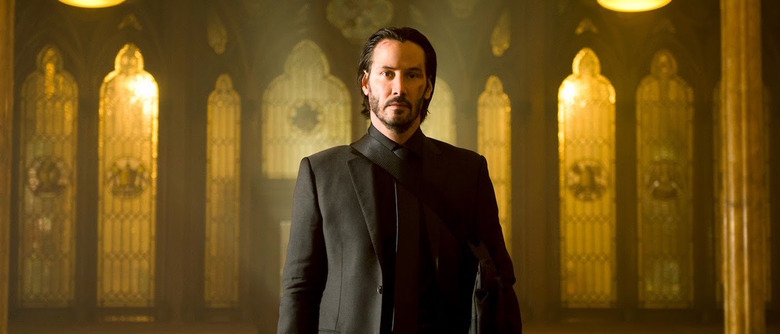 John Wick: Chapter 2 has only been in theaters for a few days, but fans (like us) are already clamoring for a sequel, and the filmmakers seem more than happy to serve one up. Though they haven't gotten the greenlight just yet for John Wick 3, star Keanu Reeves, director Chad Stahelski, and screenwriter Derek Kolstad spent a good portion of their Chapter 2 press tour talking up their hopes and plans for Chapter 3, and we've rounded up everything we know about the movie right here.
One big question that remains unanswered, though, is where the story will take place. The first John Wick was set in New York, and the second hopped across the pond to Rome. So where might Wick head next? In a recent interview, Stahelski dropped some hints. 
Digital Spy asked Stahelski about the potential John Wick Chapter 3 setting. "We talked about the U.K., Paris, we'd love to do the Middle East and Asia, those are our hotspots," answered the director. "Something like that will gestate, I'm sure. I would like to end it in New York, where we started. To go full circle." At this point, New York seems like a given — it just wouldn't feel like a John Wick movie if the sequel didn't at least swing by the Big Apple. Otherwise, though, it sounds like they're still weighing the options. The one thing everyone seems to agree on is that Chapter 3 should go international.
For his part, Reeves has cast his vote for the Middle East. "I think we need to go to Jerusalem," he said recently. "I think we need to keep going, open up [the world]. I see a scene with John in the desert, just doing some wacky thing." Kolstad, on the other hand, seems to be leaning toward Asia: "One of the things I would love John to do in the third one is to be excommunicado, broke, begging, in Tokyo or some corner of the Earth that's sexy and cool and he stumbles upon something that has nothing to do with his journey and he does the right thing."
While the filmmakers don't seem ready (or willing) to announce where exactly Chapter 3 takes place, they've already started figuring out some of the other details for the possible sequel. Stahelski has already said that 3 would pick up a little later chronologically. "Granted, 1 and 2 take place within the same week," he said. "Number 3 may be a little bit more of a duration for John to get lost in the world then come back." Which is probably nice for John Wick. It'd probably be exhausting to get in that much international travel in the space of a couple weeks.