POTD: Rian Johnson Shares 'Star Wars: The Last Jedi' Set Photo With Updated Stormtroopers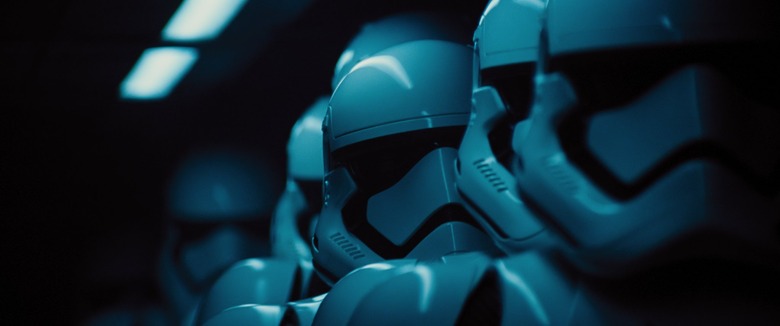 Fans are still waiting for their first official look at Star Wars: The Last Jedi in the form of stills from the movie or even the first footage. One rumor has said that our first glimpse at the Star Wars sequel will arrive at Star Wars Celebration in Orlando while there have been rumblings that the first teaser trailer might hit with Beauty and the Beast. Now we have a little bit of a push towards one of those rumors being true.
Yesterday, director Rian Johnson took to Twitter to confirm that there will be a Star Wars: The Last Jedi panel at Star Wars Celebration, and along with that announcement, he included a photo from the set, showing off some new Stormtroopers. Check out the photo after the jump.
Here's the Star Wars The Last Jedi set photo from Rian Johnson's Tumblr: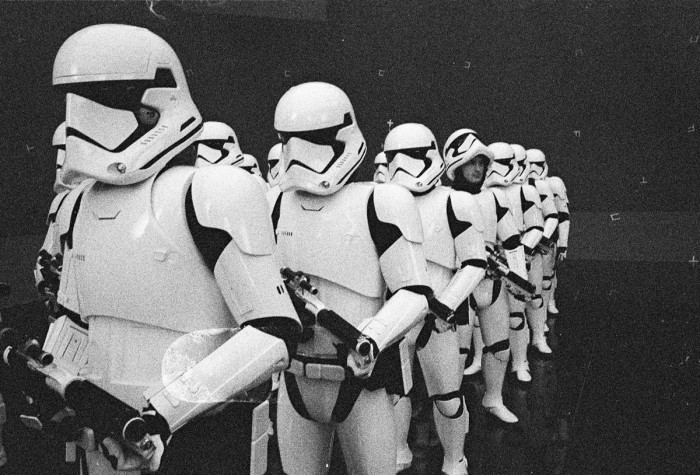 In case there was any doubt, Rian Johnson confirmed in a thread under this post that the photo was indeed from the set of Star Wars: The Last Jedi and not a recycled image from Star Wars: The Force Awakens. If you're looking at this photo and trying to determine how these are "updated" Stormtroopers, even some of the most hardcore Star Wars fans (like myself) wouldn't easily be able to tell you without some kind of comparison. So here you go: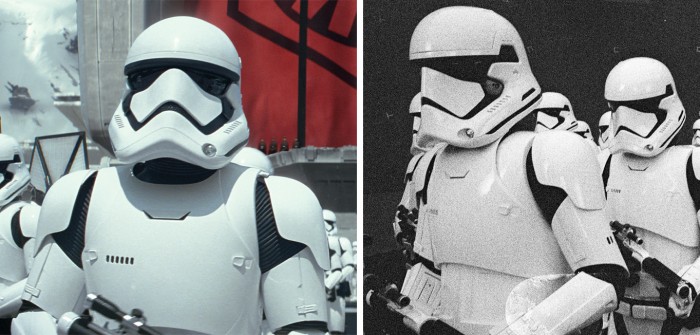 The left image is from Star Wars: The Force Awakens and the right is from the new photo. Do you see the key difference? It's barely noticeable, but the black nose ridge that runs arches across the lower part of the helmet appears to be slightly thinner than the older design. The eyes are slightly more triangular as well. They're such small, nerdy details that I can't talk about them without pushing up my glasses up and snorting.
As far as we can tell, that's the only difference. The only other detail that fans are honing in on is the Stormtrooper with his helmet lifted up, because some people think that it looks like Tom Hardy, who is rumored to make a cameo as a Stormtrooper. But it's unlikely that Rian Johnson would reveal something like that so casually.