20th Century Fox Was Worried 'Logan' Would Be Boring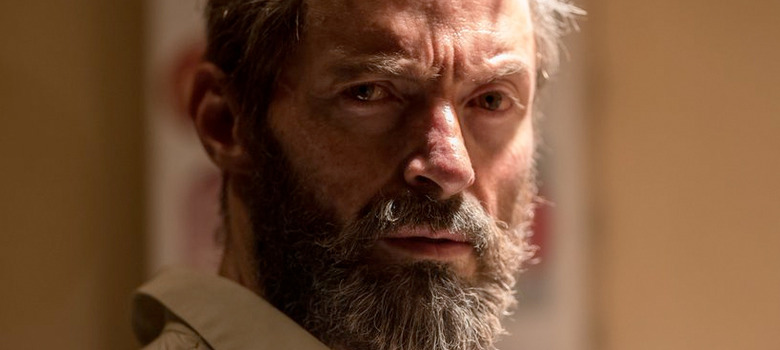 As all the trailers for the upcoming Wolverine sequel Logan have indicated, this movie will be much different from what fans have seen before from the adamantium-clad mutant's solo adventures. Both X-Men Origins: Wolverine and The Wolverine tried too hard to be X-Men movies in their own way, but Logan is venturing out on its own with an entirely different tone and style, distancing itself from the X-Men franchise as a whole.
Fans should be grateful and thankful that this opportunity that what may end up being Hugh Jackman's last outing as Wolverine (unless a Deadpool crossover can bring him back) ended up being something much more bold and daring in the superhero genre. 20th Century Fox was originally very timid about the prospect of doing such a dark Wolverine movie, and once they found out what the thematic elements within the story, they were even worried it would be boring.
Find out more about why Fox worried about Logan after the jump.
Variety sat in on a Q&A session with 20th Century Fox film chairman Stacey Snider at the Recode Media conference Tuesday, and she discussed the concern that executives at the studio had behind the scenes:
Inside, there was real consternation about the intensity of the tone of the film. It's more of an elegy about life and death. The paradigm for it was a Western, and my colleagues were up in arms. It's not a wise-cracking cigar-chomping mutton-sporting Wolverine, and the debate internally became, isn't that freakin' boring? Isn't it exciting to imagine Wolverine as a real guy and he's world-weary and he doesn't want to fight anymore until a little girl needs him?
If the buzz is any indication from fans who have seen the trailers and press who have seen the first 40 minutes of the movie, it's that drastic shift away from the usual superhero rigmarole that has people much more interested in Logan than usual. So I'm glad that someone at Fox fought hard enough to hit home the point that Snider makes at the end of her statement.
With so many superhero movies hitting the big screen every single year, we're getting to the point that studios need to start differentiating them more from one another. They're not all having the same success that Marvel is having with each of their movies, which have become foolproof against the repetitive nature of those kinds of complaints lately, for better or worse. If Logan turns out to be a gamble that pays off for Fox, much like Deadpool, I hope it means that studios start taking more risks with these properties to deliver superhero movies that are outside of the blockbuster mold we've seen so many times before.
Logan arrives on March 3.