Three More Board 'Star Trek Discovery'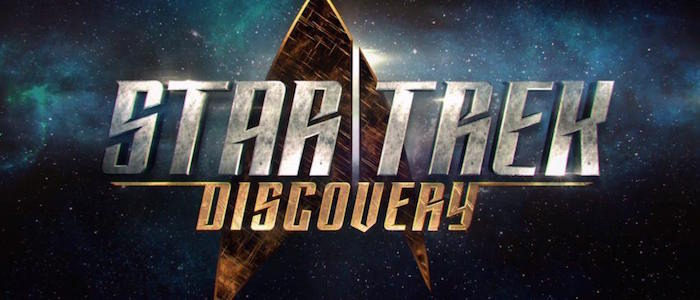 Star Trek Discovery has recruited three new members of Starfleet. Maulik Pancholy (30 Rock), Terry Serpico (Sneaky Pete), and Sam Vartholomeos are all set to board the sci-fi drama, joining Sonequa Martin-Green, Doug Jones, Michelle Yeoh, and Anthony Rapp. Find out which characters they're playing below. CBS announced the latest Star Trek Discovery casting.
#StarTrekDiscovery has recruited three new Starfleet officers! Welcome aboard @terryserpico, @MaulikPancholy, & Sam Vartholomeos! pic.twitter.com/TJvL0lmY08

— Star Trek on Paramount+ (@StarTrekOnPPlus) February 13, 2017
Pancholy will play "Dr. Nambue, the chief medical officer of the Starship Shenzhou," and Vartholomeos joins him as "Ensign Connor, a junior officer in Starfleet Academy who is assigned to Starship Shenzhou." That's the ship headed by Captain Georgiou, the character played by Yeoh. Serpico has been cast as "Admiral Anderson, a high-ranking official of Starfleet."
Pancholy is probably best known for his sitcom work and his voice work. I know him best as Jonathan from 30 Rock; you may also recognize him as Sanjay from Weeds or Neal from Whitney. He's lent his voice to the animated series Phineas and Ferb and Sanjay and Craig. Serpico has had recurring roles on Sneaky Pete, The Carrie Diaries, and Rescue Me, and starred in Army Wives. Vartholomeos is a relative newcomer who's been in The Following and Secret Life of Walter Mitty.
Set roughly ten years before the events of the original Star Trek, the new series will be led by Martin-Green, who plays the lieutenant commander of the USS Discovery. Her crew includes Saru (Jones), a Starfleet science officer and a member of a new alien species; Stamets (Rapp), another science officer who specializes in fungus; and Sarek (James Frain), an astrophysicist and the father of Spock. Also appearing in the show will be three Klingon warriors played by Shazad Latif, Chris Obi, and Mary Chieffo.
Star Trek Discovery suffered a big hit last fall when Bryan Fuller departed as showrunner, but it's since gotten back on course with Gretchen J. Berg and Aaron Harberts steering the ship. Alex Kurtzman, Heather Kadin, Akiva Goldsman, Rod Roddenberry, and Trevor Roth additionally serve as executive producers. Shooting began a couple of weeks ago, and the first season is expected to premiere on CBS All Access sometime this year.