Why 'Logan' Director James Mangold Cut A Few Mutant Cameos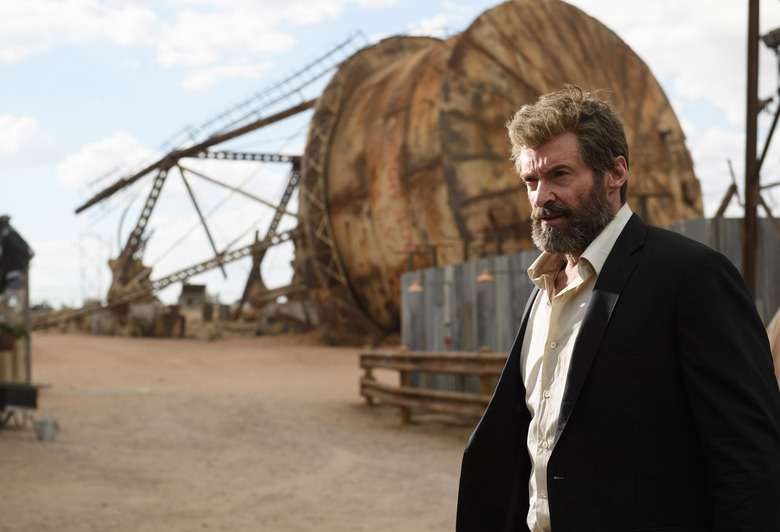 From the beginning, director James Mangold wanted to make a different kind of superhero movie with Logan. In tone and scale, it looks different compared to most comic book adaptations, which now tend to involve cameos, sometimes to the detriment of the story at hand. Mangold didn't want to risk compromising Logan, and Hugh Jackman's final performance as the character, so he was hesitant to force some cameos into the movie, which is why he ultimately abandoned a sequence involving a few familiar mutants.
Below, learn more about the scrapped Logan cameos.
Back in December, it was rumored Wade Wilson/Deadpool (Ryan Reynolds) had a cameo in Mangold's film. It was difficult imagining the merc with the mouth fitting the somewhat somber tone of Logan, but shortly after the rumor started, both Mangold and Reynolds denied it. Mangold did imagine one sequence featuring other mutants, though, and it was an idea he toyed with but decided against early on in the process.
While speaking with We Got This Covered, Mangold discussed the scene, which he thought would've been a distraction, not an essential story point for Logan:
There were times early on in the story where I played with the idea of Hugh coming along, and I don't want to give away anything, but I played with there being an underground railroad where there were a couple of other mutants that he met on the journey. It always seemed to detract from the loneliness of the story though and became a kind of cameo.
Still, there was always a curiosity. I'm so cautious of it though, despite how much fans want it to happen. You find these moments where you're trying to please people and write these scenes where they'll bump into somebody but it always just seems like an awkward cameo unless you can make it fit organically and the character is integral to the story.
Mangold is clearly more invested in storytelling than fanservice. We'll see if there are any real, substantial, surprise cameos in Logan soon, but Mangold is right, the last thing a comic book movie needs is a shoehorned-in cameo to derail the narrative. Cameos can have their charm, but a story driving towards a conclusion, not an aside with a character we know we'll see again in another movie, is preferable.
Here's the synopsis for Logan:
In the near future, a weary Logan cares for an ailing Professor X in a hide out on the Mexican border. But Logan's attempts to hide from the world and his legacy are up-ended when a young mutant arrives, being pursued by dark forces.
Logan opens in theaters March 3rd, 2017.