'John Wick 3': Everything We Know So Far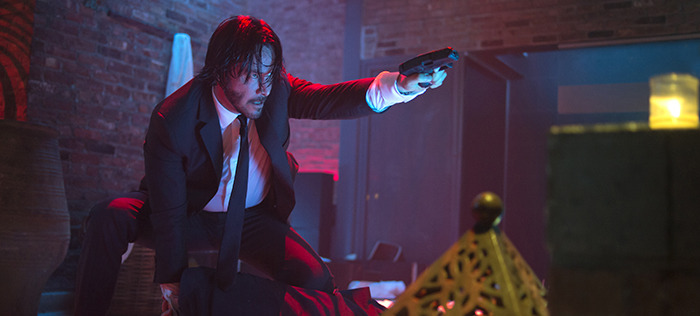 Like many of you, John Wick kicked my ass when it was released in 2014. I went into John Wick: Chapter 2 expecting to be amazed with the fight scenes (which I was), but I has not anticipated that I would walk out of the theater talking about the worldbuilding of this new film. John Wick 3 is already in development, and I'm very excited to see more chapters in this world.
Lets take a look at what may await us in John Wick: Chapter 3, pieced together from interview comments from director Chad Stahelski, screenwriter Derek Kolstad, actor Keanu Reeves, and more.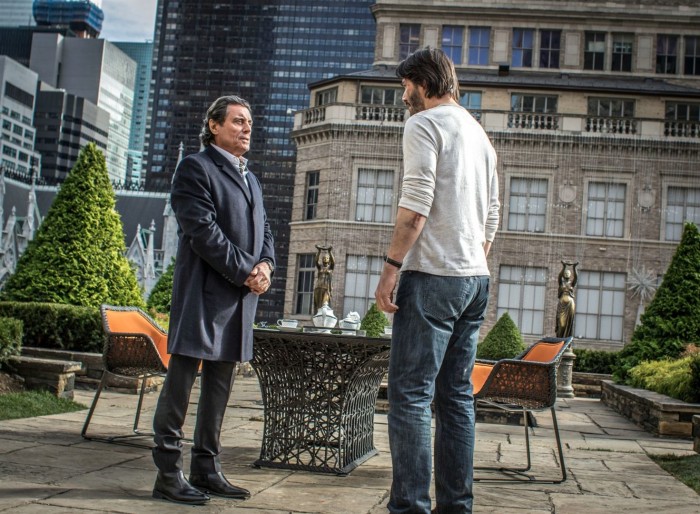 How Chapter Two Sets Up A Third Installment
In John Wick: Chapter Two, our hero is forced back into the hitman business through a blood oath that he made while trying to escape the life years ago. Gangster Santino D'Antonio helped John with his mythical "impossible task" (which allowed Wick to leave the assassin world behind), and now it's John's turn to help Santino by murdering Santino's sister, Gianna, so Santino can have her seat at the "High Table" of crime bosses.
Of course, after successfully completing this mission, Santino places an open $7 million contract on John. Wick is able to survive and kill many of his enemies, before coming face to face with Santino, who has taken refuge at the Continental Hotel. In this criminal underworld, conducting business is strictly forbidden within the property of the Continental.
Santino taunts John by saying that he can essentially stay at the Hotel indefinitely, which prompts John to break the cardinal rule of the organization and shoot Santino in the head on the Continental grounds. The choice has severe consequences for John, who in the final scene is summoned by hotel owner Winston, who reveals that not only has the price on John's head is now doubled and expanded internationally, but Wick has been excommunicated from all Continental locations and benefits. As a courtesy, Winston gives his old friend one hour to escape before the whole world of assassins sets out to kill him.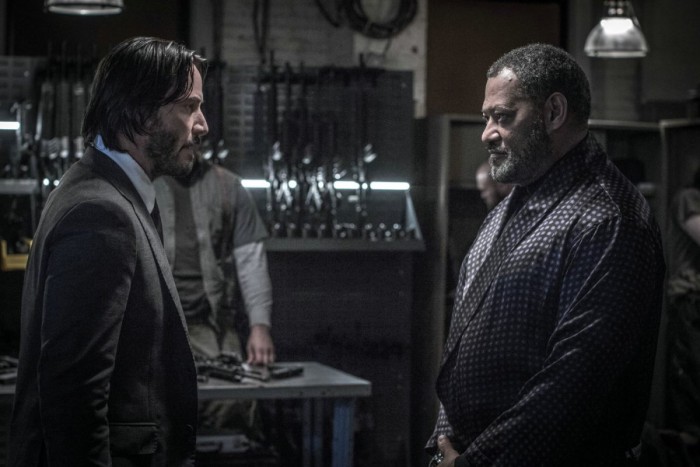 Will We Get A 'John Wick: Chapter 3'?
John Wick: Chapter Two hit theaters on February 10th 2017, and has already earned $40 million in its first few days of release. This is definitely a success, and enough to warrant another sequel. But will John Wick: Chapter Three happen? Lionsgate has yet to officially greenlight a third film.Keanu Reeves is eager to do a third film in the John Wick series, telling EW that he loves "the character and the world." Here's the quote:
"Whether or not I get the chance to do another chapter is really up to the audience. If they enjoy what we did — and hopefully they do, fingers-crossed, I really dig it — but if they do enjoy it, then I'll have the chance to continue the story of the character and the world."
In an interview with Screen Rant, director Chad Stahelski has clarified that the third film hasn't been given the green light by Lionsgate just yet:
"I'll say this: we've been asked to give [John Wick 3] thought. No one has been consigned anything specific other than, 'we'd like to do one, would you be interested in doing another one?' ... Personally, I'd like to be involved in some creative capacity."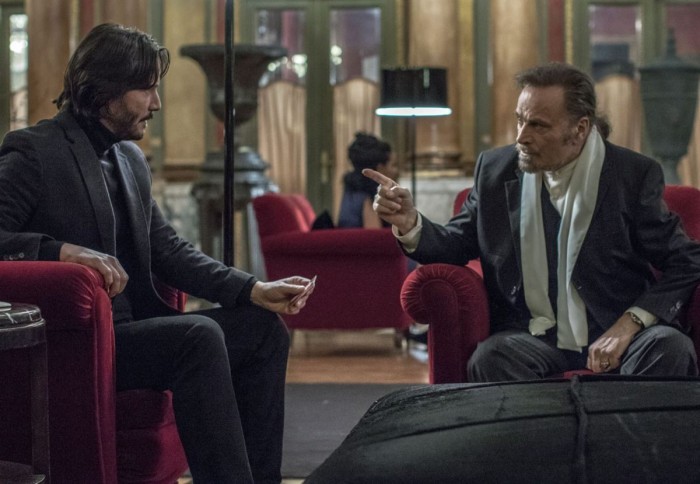 Where Will Chapter Three Take Us?
Keanu Reeves has his own idea for John Wick 3, telling IGN that the story should go to Mecca:
"I think we need to go to Jerusalem. I think we need to keep going, open up [the world]. I see a scene with John in the desert, just doing some wacky thing."
Reeves says wherever Chapter 3 brings John Wick, it will certainly "put him in another vulnerable [situation] ... 'How's he going to get out?! How's he going to survive?! What's it mean?! What's he going to do?!'"
Screenwriter Derek Kolstad appeared on Jeff Goldsmith's The Q&A podcast and was asked what he would like to see happen in John Wick 3. Here was his answer:
"It's funny because I just met about this earlier, but there is this awesome movie called The Man From Nowhere, its a Korean movie. One of the things I would love John to do in the third one is to be excommunicado, broke, begging, in Tokyo or some corner of the Earth thats sexy and cool and he stumbles upon something that has nothing to do with his journey and he does the right thing. I don't know what that is yet, but I love the idea that John Wick has done everything for him but if you notice in both movies, he's actually doing stuff for other people. I want to have a pure innocent in this franchise that propells you forward to 'oh fuck, how do you end this thing.'
I could see a third installment taking us to Jerusalem or Tokyo, especially since the sequel made great use of Rome as a location.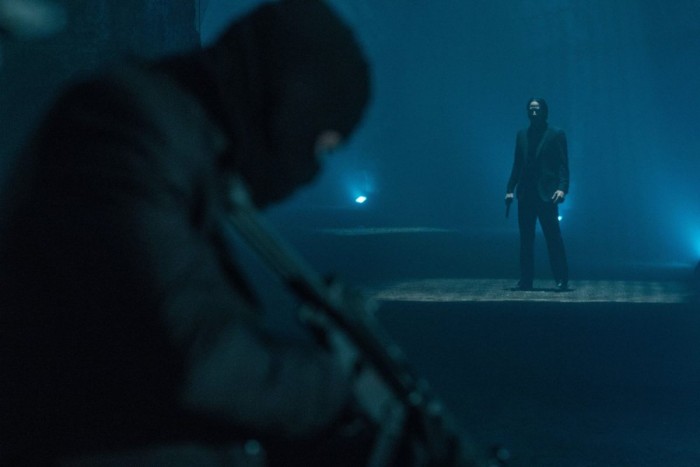 'John Wick 3' Will Continue The Story, Albeit, Later In The Timeline
The filmmakers envision the John Wick franchise to be an ongoing storyline. Director Chad Stahelski says that he envisions "1, 2, and 3 is part of the same ongoing story, where we find him now." But, John Wick: Chapter 3 will likely take place further into the future time-wise:
"Granted, 1 and 2 take place within the same week. Number 3 may be a little bit more of a duration for John to get lost in the world then come back."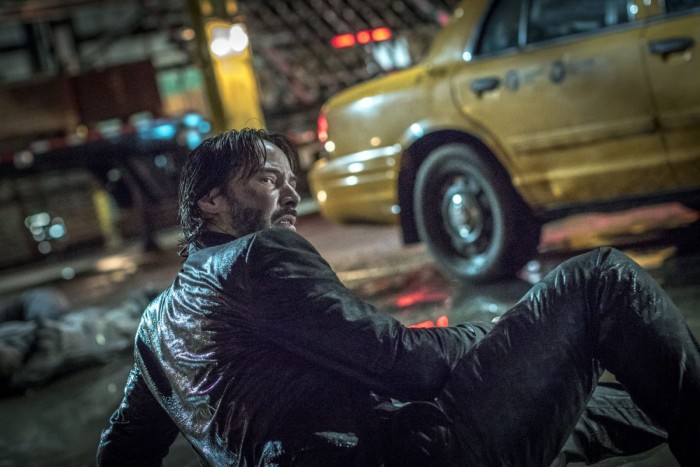 They Already Have An Outline For 'John Wick 3'
Director Chad Stahelski has said "When we wrote John Wick 2, it was actually a big chunk of stuff and where we ended number two felt like a very nice stopping point." He added:
"We didn't want to stuff everything into it. I'd say we have a lot of ideas, we have an outline, and I know where I want it to go, and I know where Keanu would like it to go. So we are currently in development and that's a fancy word for we are still thinking about it."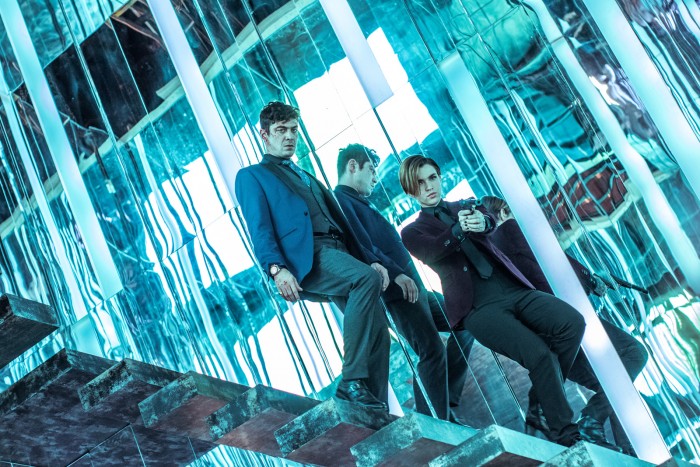 The Whole Purpose Of 'John Wick 2' Was To Be A Bridge Into 'John Wick 3'
Director Chad Stahelski says that the whole purpose of John Wick 2 was to set up a larger world which will be explored further in the third chapter:
"The whole purpose of John Wick: Chapter 2 was to get us into John Wick 3—the bridge, but do an interesting bridge. All the cool stuff we showed you in 1 and 2—we call it the service industries [for assassins]—we wanted to take that away. John Wick was about showing you and giving; John Wick 2 was about taking everything away from him. So at the end, literally, I got the vibe from Donald Sutherland in the original Invasion of the Body Snatchers. You don't know who's who. We want to show how big the world goes.Whenever you deal with hidden worlds, it's: Who's the vampire? Who's the immortal? Who's the assassin? It's the Cold War thing, and I miss that. We wanted to instill a little of that.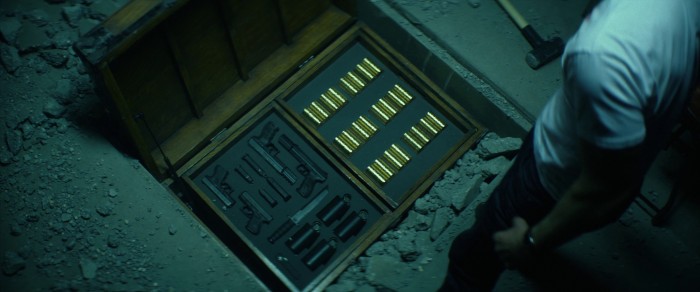 The Ending Of John Wick's Story Is Set
Possible Recycled Ideas
Screenwriter Derek Kolstad hinted to us that some of his early scripts and treatments for John Wick: Chapter 2 could be used as the basis for a third film:
"It's funny, because we went through a half-dozen iterations, and scripts, and treatments. Everyone liked them, but I remember the first one I turned in, they were like, "This is awesome, but might be the third or fourth movie."
Director Chad Stahelski reveals that screenwriter Derek Kolstad had nine or ten pages of notes before he started writing, with many great ideas that didn't make it into the movie. In other wordsL "So plenty for number 3." It's probably unrelated to the third film, but Stahelski revealed a couple of his favorite bits that didn't make it into the final film:
One of my favorite things, and definitely Keanu's favorite scene, happens in Rome. Before he goes to all the other assassins, he goes to a very Vaticanesque-looking building where he asks permission from certain clergy, religious clergy. We've tied in the ancientness and the mythological world of religion into our thing. It just bumped a little bit on the overall plot, because it was a little too ambiguous, so it was taken out. We also had a B-plot when we shot the film about how Santino was trying to control the flow of gold coins.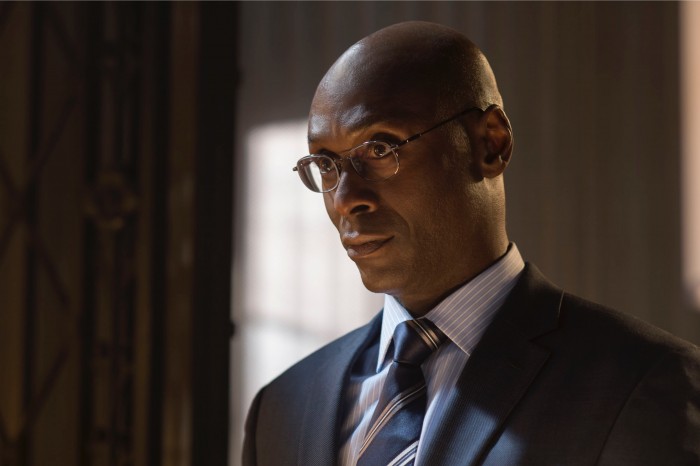 Returning Characters
As for which characters may return for John Wick: Chapter 3, Stahelski told us that "there are two characters that I can really expand on in the third one." And they are:
"One is John Leguizamo's character, Aurelio, because he's such a big part of the first film, and Lance Reddick's character [Charon], as our concierge in The Continental."
In an earlier interview, Stahelski revealed that "Winston's [Ian McShane] is a big part of the next one, so is Lance Reddick. We've got some ideas."
I would also expect that Laurence Fishburne would be back to reprise his role as Bowery King.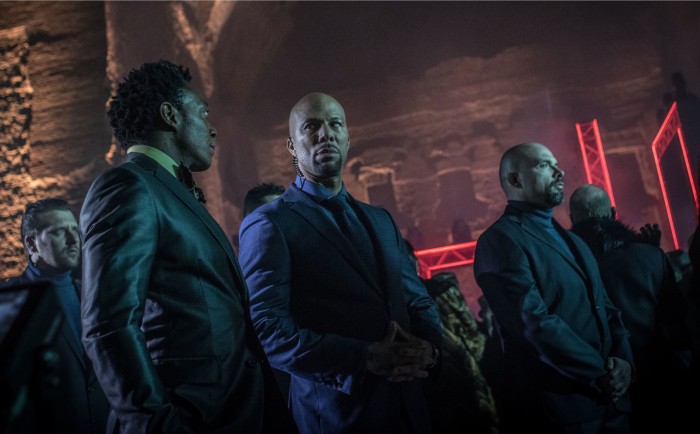 Is Cassian Still Alive?
Some fans might be wondering if Common's character, the tough bodyguard Cassian, survives that brutal stab wound from Wick. Chad Stahelski teased in an interview the possibility that the character might still be alive:
"We like being slightly ambiguous in the world. I think that a big part of the John Wick world is to let the audience take a guess at it. We replicated that scene twice if you go back in the movie. John does the same type of move twice with two different visual characters, and there's a defining moment after what he says to Common. One character is left alive. One is not. That's pretty much all we'll say for now."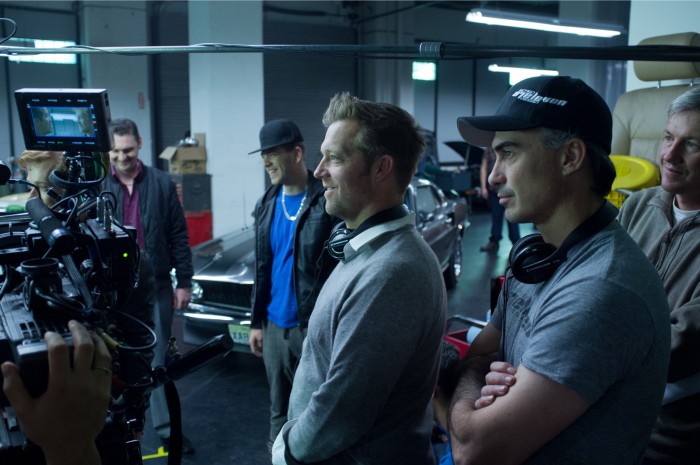 Will the 'John Wick Creators Return For A Third Film?
Off the sucess of John Wick, directors Chad Stahelski and David Leitch are already in high demand. Stahelski will next direct the Highlander reboot, while the original film's co-helmer David Leitch is lined up to direct Deadpool 2. Will they have time to return for Chapter 3? The Hollywood Reporter asked Stahelski this exact question:
All I can say at this point is there's been talk of it, and I would be very, very interested and very happy to be involved in some capacity. I would like to be involved creatively at a very high level if and when they did a number three, for sure.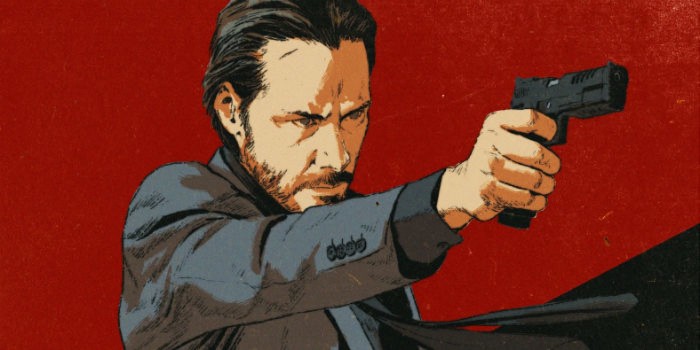 Sequels In Other Mediums
Dynamite Comics is working on a John Wick comic book series and the filmmakers told us that Lionsgate is considering their pitch to make a John Wick television series which would be a prequel telling the story of Wick's earlier days:
We basically almost have a prequel written, but we'd save that for other aspects of the property. Lionsgate is very interested in doing a John Wick TV show, and that seems very appealing to us to give those creative ideas to that entity. I think that TV could really expand on what that is, great, than we could in just a two-hour film. We'd like to wrap up the story we're telling now and then maybe save all our prequel ideas and our impossible tasks for that medium.
The comic book series supposedly also takes place before the events of the first film.
John Wick 3:
The Wick & The Dead

John Wick 4: The Wickening

John Wick 5: Pulp Wicktion

John Wick 6:
Wick-a-BLEED-ia

— Patton Oswalt (@pattonoswalt) February 11, 2017
Patton Oswalt's Ideas For The Future Of The Franchise
Let's end this on a humorous note. Earlier this month comedian/actor Patton Oswalt took to twitter to offer his suggestions for the titles for the future of the John Wick franchise. See the tweet embedded above.