Must Watch: 'Avengers: Infinity War' Featurette Gets Us Excited For The War Ahead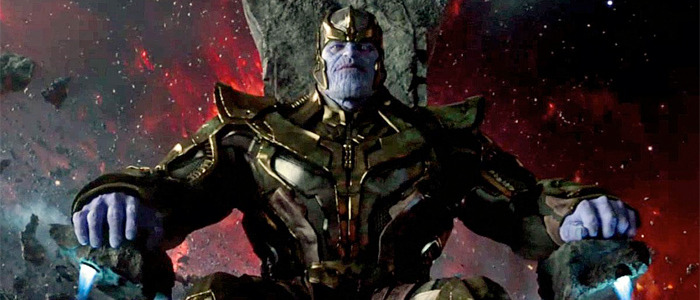 Marvel Studios and Disney have released a featurette for Avengers: Infinity War which gives us our first glimpse of this upcoming epic crossover event. The featurette not only shows us behind the scenes footage from the first couple weeks of filming, but also provides some clues as what we should expect from the story.
Avengers: Infinity War featurette
Facebook Live From The Set Of Infinity War
Robert Dosney Jr. also did a facebook live broadcast with some of his cast members, you can watch that below:
We see Tom Holland (Spider-Man), Chris Pratt (Star-Lord) and Robert Downey Jr. (Tony Stark) on set at Pinewood for day one of shooting, talking about the prospect of the film that lays ahead of them. This also seems to officially confirm that Chris Pratt and Tom Holland will appear in the film as Star-Lord and Spider-Man, but we've pretty much known that for months now.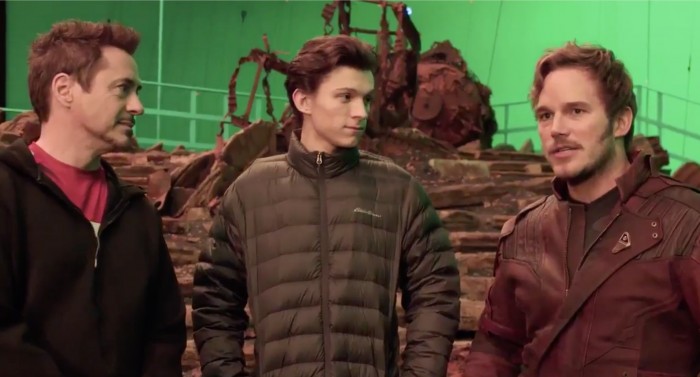 Notice the first day of filming appears to be on an alien planet... or a very destroyed area of earth. Which do you think it might be?
Kevin Feige gives us a recap of how we got here, the connectivity of the Marvel cinematic universe, and explaining how the purpose of Captain America: Civil War was to tear the Avengers team apart before the threat of Thanos reunites them in Avengers: Infinity War. Boy that Kevin Feige is such a great pitch man, telling us that Avengers: Infinity War will be "an event like no one has ever seen."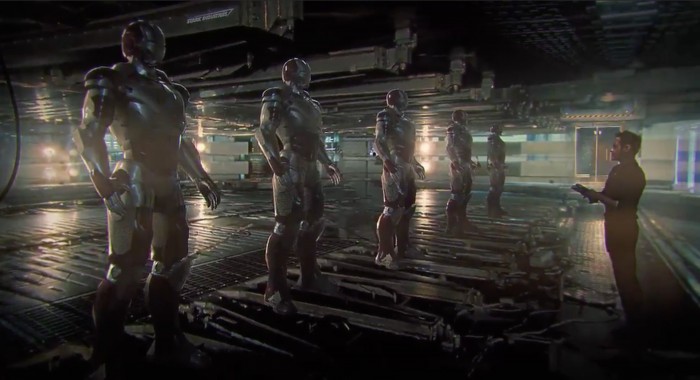 Directors Anthony and Joe Russo talk about how Tony Stark feels this greater threat approaching and how he is doing everything in his power to keep the earth safe. We see concept art of Tony Stark standing in front of a line-up of Iron Man armors.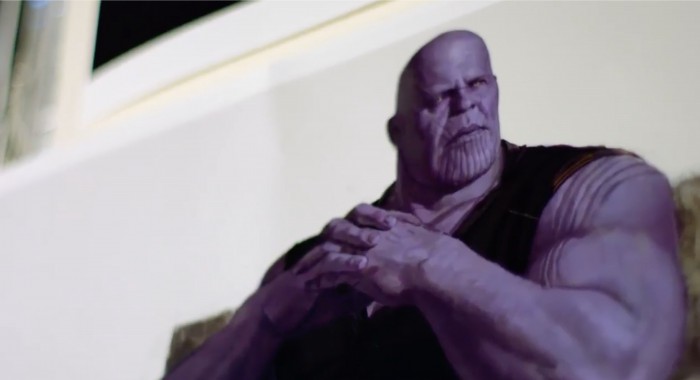 Kevin Feige promises that Thanos will show us why he is the biggest, the badest, the best and most frightening villain the Avengers have ever faced. The featurette concluded with a tease of what we had already known: The Avengers will meet the Guardians of the Galaxy. We see concept art of Rocket Raccoon firing his gun with the mighty Thor in the background.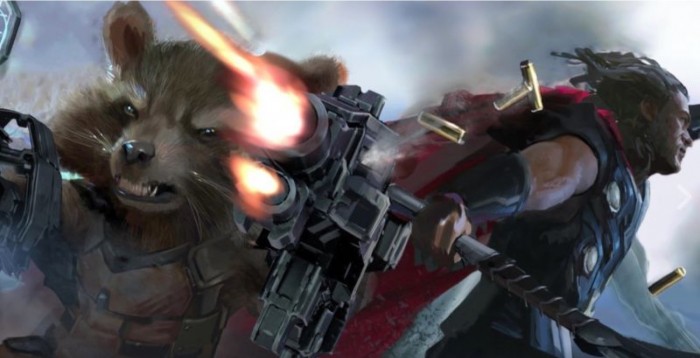 This video didn't reveal too much but boy did it give me goosebumps. I can't wait to see and learn more.
While we have known that the two films would be shot simulataneously, It's interesting that after they made such a big deal about Avengers: Infinity War and Avengers 4 being two completely seperate stories, that this video seems to hint that it will be one epic journey.
Was there anything we missed in this video? What did you think? Leave your thoughts in the comments below.
Avengers: Infinity War hits theaters on May 4th, 2018.