'The Disaster Artist' Photo: James Franco Becomes The Artist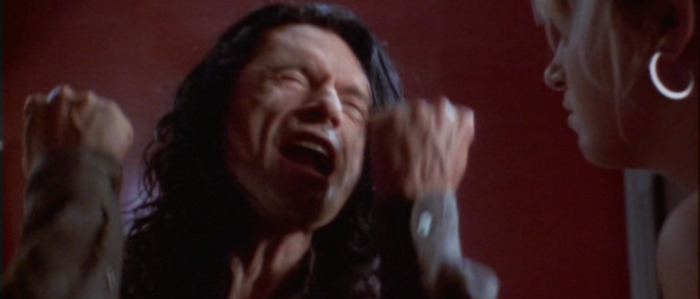 Almost three years ago, James Franco optioned the rights to Greg Sestero's book The Disaster Artist, which the actor wrote about the experience of making The Room. The Room, of course, is director/writer/star Tommy Wiseau's cult midnight classic, a movie made with significantly more passion than skill. While we were hoping to see Franco's film and Zeroville out last year, Franco's behind-the-scenes look at The Room is debuting next month at South by Southwest.
Before The Disaster Artist premieres, there's a new pic of Franco brothers from the film. Below, check out The Disaster Artist photo.
In The Disaster Artist, Franco plays Sestero, Ari Graynor is Juliette Danielle (a.k.a. Lisa), Josh Hutcherson portrays Philip Haldiman (a.k.a. the young and troubled Denny), Andrew Santino is Scott Holmes (a.k.a. Mike), Jacki Weaver plays Carolyn Minnott (a.k.a. Claudette), and Zac Efron is Dan Janjigian, who played the insignificant drug dealer in The Room. Seth Rogen, Alison Brie, Sharon Stone, Bryan Cranston, Kate Upton, and the great Hannibal Buress co-star in the film, which Scott Neustadter and Michael H. Weber. Wiseau may or may not appear in the film, but he shot a scene.
Here's The Disaster Artist photo: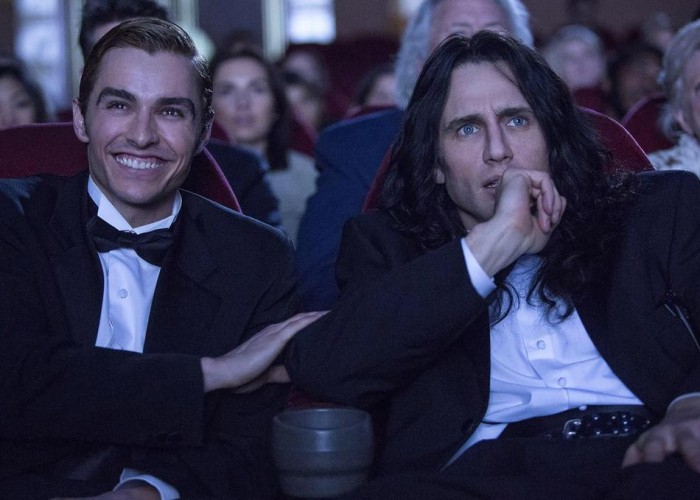 Becoming completely invisible as Tommy Wiseau probably isn't the easiest role for an actor take on. The makeup and the wig could easily turn into a distraction, and on top of that, he has to deliver a believable portrayal of a distinct character under those prosthetics. Franco likely has to go to some ridiculous places in the film while remaining tethered to reality, which the actor has accomplished before. His performance in Spring Breakers is big, almost out of this world, but not for a second is he not believable as Alien.
The actor and director never set out to make a movie that pokes fun at The Room. He sees it as a story about dreams. "Because this book, The Disaster Artist, is about a bad movie, and because Tommy Wiseau could be so easily mocked, one can see how such a book could turn into a thin recounting of all the crazy things that happened, simply to make fun of them," Franco said. "Instead the book is both a great portrayal of hopefuls coming to Los Angeles to pursue their ambitions, and an even greater examination of what it means to be a creative person with a dream, and trying to make it come true in a form that is just as much a business, and an insider social group, as it is an art." Considering how obvious the balance of art and commerce is in Franco's career and choices, it'll be interesting to see what he'll have to say about that contrast and Wiseau as a director.
Here's the synopsis for The Disaster Artist:
This is a true story about the making of THE ROOM – the cult classic described as the "Citizen Kane of bad movies". THE DISASTER ARTIST, directed by and starring James Franco, is a buddy comedy about two outsiders chasing a dream. When the world rejects them, they decide to make their own movie – and it's a movie so wonderfully awful due to its unintentional hilarious moments, meandering plots and terrible acting.