HBO's 'Silicon Valley' Season 4 Sets Spring Premiere Date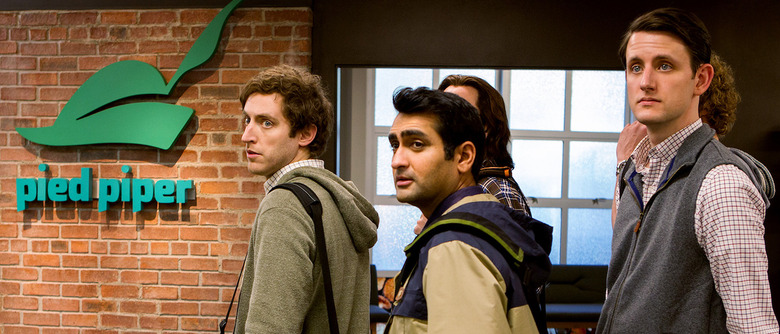 The third season of Silicon Valley ended with the Pied Piper team once again gathered in Bachman's living room, pondering their uncertain fate. But the gang should be rolling up their sleeves and getting back to work before too long. HBO has just set a spring debut for Silicon Valley, as revealed by stars Thomas Middleditch (Richard), Zach Wood (Jared), Kumail Nanjiani (Dinesh), Martin Starr (Gilfoyle), and T.J. Miller (Bachman).
Watch the Silicon Valley season 4 premiere date announcement below. 
HBO announced the Silicon Valley season 4 premiere date on Instagram.
An important message from the beasts of #SiliconValleyHBO: We're back on April 23 at 10PM. ????: @tombini
A video posted by Silicon Valley (@siliconhbo) on
While Mike Judge's Silicon Valley started strong right out of the gate, the show's only gotten better and better over the past couple of seasons and I'd argue that season three was its best yet. The guys went through several dramatic reversals of fortune, only to end up more or less right back where they started — but rather than feeling redundant or unearned, the developments have always felt true to these deeply, hilariously flawed characters. Zach Woods has really emerged as the show's secret MVP. His Jared adds just the right dash of sweet (and very weird) sincerity to an otherwise acerbic mix of people.
The April 23 debut date means Silicon Valley will once again be sharing the ten o'clock hour with Veep, which kicks off its sixth season at 10:30 PM on Sunday, April 16. In past years, the shows have followed Game of Thrones, but that won't be the case this year as the fantasy drama won't return 'til summer. Instead, the unofficial Awkward Power Play Comedy Hour will air right after the third and final season of The Leftovers, which arrives April 16. Talk about emotional whiplash.