Lee Daniels In Talks To Remake 'Terms Of Endearment' With Oprah Winfrey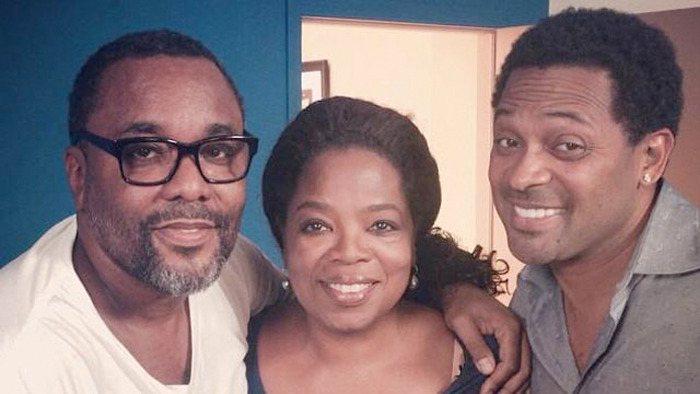 The director behind The Butler and The Paperboy, Lee Daniels, might remake James L. Brooks' beautiful 1983 film, Terms of Endearment. Brooks' made his directorial debut with his adaptation of Larry McMurtry's novel, which won Best Picture, Best Director, and more at the Academy Awards. It's a masterful, honest tearjerker Paramount is eying Daniels and Oprah Winfrey to remake.
Below, learn more about the Terms of Endearment remake.
reports Daniels is in talks to direct the film. According to the outlet's source, Paramount secured the rights to Terms of Endearment for the Empire creator to develop. Winfrey might play Aurora Greenway, Shirley MacLaine's part in the original movie. The Wrap writes "she's lining up to play" the role, but that's all they've heard. Paramount and Lee and Winfrey's reps didn't respond with a comment to their story. Winfrey and Daniels worked together on the hit 2013 film, The Butler.
Terms of Endearment is about Aurora and her family's life. Aurora, a widow, has a daughter she loves, Emma (Debra Winger), who ends up marrying the not-so-great Flap Horton (Jeff Daniels). After catching him cheating, she leaves him and becomes more prominent in her mother's life again, which involves the drunken astronaut boy next door, played with absolute charisma by Jack Nicholson; his role was originally offered to Burt Reynolds.
When Emma learns she has terminal cancer, everybody, including the womanizing astronaut, comes together in a way that's believable, heartbreaking, and moving. When Flap visits Emma in the hospital or Garrett Breedlove (Nicholson) says Emma's kid can use his pool anytime — a simple and kind gesture that speaks volumes — you better grab a tissue box. Those aren't the only scenes that get the waterworks flowing, either. Terms of Endearment is a movie with a lot of heartache, laughs, and love.
It's a beautiful movie that doesn't call out for a remake or another adaptation of McMurty's novel, but if Lee Daniels signs on to direct it, then at the very least we can expect a different take on the material. Somebody like Daniels isn't going to make a carbon copy remake. You usually know when you're watching something from Lee Daniels, good or bad. The popular but sometimes divisive filmmaker is actually set to direct Winfrey in the Richard Pryor biopic. We're still waiting to see when that drama will start shooting — early 2017 was the
– but Daniels also recently mentioned he's working on an 
about his life.