Theme Park Bits: More 'Avatar' Land Details, Universal's Crazy New Waterpark System, And 'Rivers Of Light' Finally Arrives
In this edition of Theme Park Bits:
Pandora: The World of Avatar rides teased at new website.
Universal's Volcano Bay reveals more about their "Taputapu" line-skipping system.
Beauty and the Beast is heading to Disney parks and Disney cruises.
The Tower of Terror ride is starting to look more and more like Guardians of the Galaxy...
The long-awaited Rivers of Light show is opening this month at Animal Kingdom.
Disney's Pandora: The World of Avatar is set to officially open on May 27, 2017 at the Animal Kingdom theme park and early word suggests that we'll be getting something as immersive and spectacular as the Harry Potter lands over at the Universal parks. To tease this massive addition, Disney has launched Visit Pandora, a new site laying out everything there is to see and do on this alien planet... i.e., thematic descriptions of the various rides and attractions. Here's what the site says about Flight of Passage, the land's centerpiece simulator ride:
In this expedition, you'll experience the vast natural world of Pandora in all of its glory—from the air, on the back of a mountain banshee.
This winged predator is one of the most important and culturally significant animals to the Na'vi. Flying on a banshee is an important rite-of-passage for the Na'vi and now, you will get the chance to test yourself. Soaring through ancient stone arches, under floating mountains and over the lush landscape, this expedition is an experience like no other.
And here's the description of the Na'vi River Journey, a more slow-paced boat ride:
Climb aboard a reed boat and soon you'll see that on the sacred Kaspavan River, every moment tells a story, and every bend sings a song. This expedition into the rainforest deep within the Valley of Mo'ara will take you right into the middle of Pandora and Na'vi culture. Traveling into the darkest part of the forest, you'll find yourself surrounded by a canopy of exotic glowing plants and amazing animals on the move. Listen closely and you'll hear the Na'vi Shaman of Songs as she fills the forest with beautiful music about the sacred bond between nature and ourselves.
Beyond any family adventure you've had before—that's the Na'vi River Journey.
We already knew that Universal Studios' Volcano Bay waterpark was opening on May 25, 2017, so the real meat of this new post over at the Universal parks blog is the video above, which shows off the new "Taputapu" system. Each guest will wear a waterproof wristband that will reserve a place for them a line that doesn't actually exist, letting you explore and have fun while waiting for an alert informing you that it's now your turn to ride:
The TapuTapu wearable gives you the ability to enjoy the new Virtual Line. You'll walk up to the totem in front of an attraction entrance and with just a simple tap, receive a return time for that attraction. The TapuTapu then allows you to virtually wait in line so you can enjoy other areas of Volcano Bay while you wait. Each one of Volcano Bay's four imaginatively-themed areas is filled with incredible experiences for all ages – so you don't have to go far to have fun while you wait.
This feels like a next-generation take on the Fastpass system that revolutionized Disney parks and a more satisfying version of Fastpass Plus, which is convenient but requires guests to schedule every aspect of their trip in advance with no room for spontaneity. Taputapu will also trigger various elements built in the environment of the park:
TapuTapu also allows you to explore various TapTu Play experiences throughout the park. You can control streams of water spurting from whales in Tot Tiki Reef or shoot water cannons at other guests snaking down Kopiko Wai Winding River. You can even illuminate images in the volcano's hidden caves.
Volcano Bay tickets are on sale right now.
Speaking of island-themed things coming to Universal, Inside Universal reports that Jimmy Buffett's Margaritaville has soft-opened at City Walk Hollywood. Although I haven't been to this one, I have been to the Margaritaville in the East Coast version of City Walk and can confirm that it is exactly what you think it is: a fun, cheesy, overpriced place where you can get your tourist on. Anyone with good taste need not apply, but I'm not above admitting that I had a good time.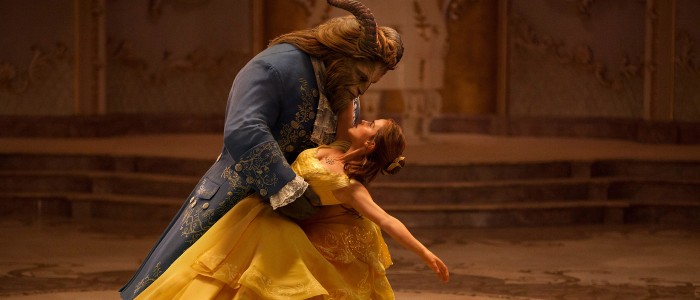 You know the drill: every time a major Disney movie is about to open in theaters, you can find a preview of said movie somewhere in the Disney theme parks. Beginning this weekend, guests at Disney's California Adventure and Walt Disney World's Hollywood Studios can watch eight minutes of Beauty and the Beast, with West Coasters needing to seek out the Sunset Showcase Theater and East Coasters needing to trek over to the One Man's Dream attraction. In addition to the footage, props and costumes from the film will be on display. The preview runs through March 26, one week after the film hits theaters.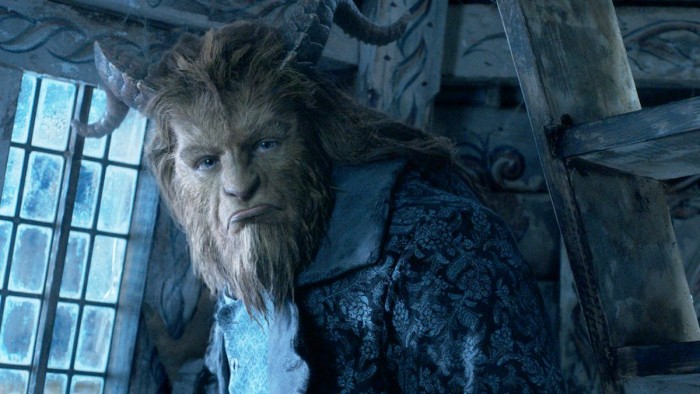 Meanwhile, a new stage version of Beauty and the Beast is heading to the Disney Dream cruise liner. This version will even incorporate the new songs written for the live-action movie:
The musical production will feature two new songs created for the live-action film by composer Alan Menken and lyricist Tim Rice: "How Does a Moment Last Forever" and "Days in the Sun." The two songs will stand alone from the film versions with brand-new arrangements and orchestrations by Matt Castle and Frank Galgano (Into the Woods). And, of course, iconic songs that first appeared in the animated film, including "Belle," "Something There," and "Beauty and the Beast" will be revamped to fit the new show, and showstoppers "Gaston" and "Be Our Guest" will continue to do just that in production numbers. In fact, "Be Our Guest" has been completely re-imagined for the stage show––we can't wait to feast our eyes on this new adaptation!
#GuardiansOfTheGalaxy ride at #Disneyland which replaced #towerofterror
The California Adventure version of Tower of Terror is officially starting to look like Guardians of the Galaxy – Mission: Breakout.
A new nighttime show titled Happily Ever After is coming to Walt Disney World's Magic Kingdom on May 12 and here's how it's being described:
The spectacular will inspire guests to seek out and find their own "Happily Ever After" by showcasing some of the greatest adventures Disney characters have taken to achieve their dreams. The show will feature the latest fireworks and pyrotechnics and original animation, plus a heart-tugging original score. And thanks to the inclusion of state-of-the-art projection mapping technology, more Disney characters than ever before will be featured in the show, including moments from "Moana," "Brave," "Big Hero 6," "Zootopia," "The Princess & The Frog," "Aladdin" and many others.
Conceptually, this sounds like it goes hand-in-hand with many of the park's previous evening shows. However, the line-up of more modern films that will be featured should be a nice change of pace.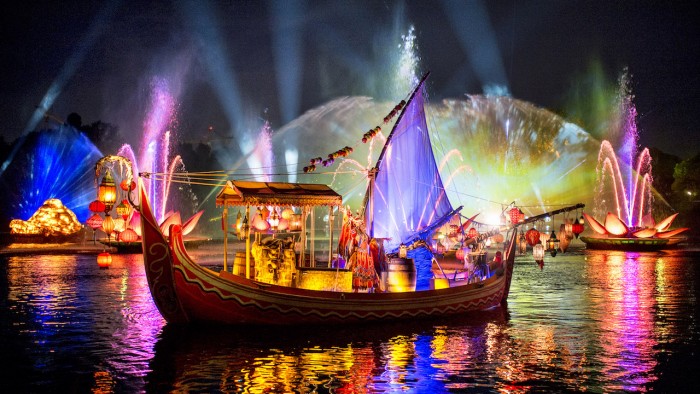 The official Disney parks blog post on the matter won't say it, but it's no secret that Animal Kingdom's Rivers of Light nighttime show has been a genuine pain in the butt to create, requiring countless revisions following more than a few failed versions. Let's put it this way: it was first announced in 2013. However, it will now officially debut on February 17, 2017. Here's how it's described:
Continuing the grand Disney tradition of innovative, after-dark entertainment, "Rivers of Light" combines live performance, floating set pieces, a soaring musical score, fountains and more in a celebration of animals and nature. The story magically unfolds on the broad natural stage of the Discovery River, conveying the uplifting spirit of an ancient and timeless lantern ceremony and filled with symbolism, storytelling and plenty of heart.
With Pandora: The World of Avatar set to open in just a few months, nighttime entertainment on the other side of the park is literally required to help manage evening crowds. Ready or not, Rivers of Light is here.
Got a sneak peek of Rivers of Light tonight, coming soon to Disney's Animal Kingdom. #DisneySMMC pic.twitter.com/dG2A7pgQdv

— planDisney (@plandisney) February 8, 2017
Meanwhile, Rivers of Light held a special surprise preview just a few days ago and those watching took to social media to share their thoughts. The overall response from those present (mostly mommy bloggers and their families) seems to be very positive.
Got to preview an amazing new show at #AnimalKingdom tonight-Rivers of Light. It was amazing! #DisneySMMC pic.twitter.com/nUsoMQUmV4

— Becca (@BeccaLudlum) February 8, 2017
First public presentation of Rivers of Light!!! #beautiful @AnimalKingdom #DisneySMMC pic.twitter.com/QgJhMmbD9U

— ckrusch (@ckrusch) February 8, 2017
We were treated to the all new Rivers of Light show and it is AMAZING. Confession: I teared up. Beautiful ❤❤ #DisneySMMC @DisneyMoms pic.twitter.com/nHqyIovl8N

— Ashley Saunders (@ThatAshleyErin) February 8, 2017