Phoebe Waller-Bridge Cast In Han Solo Movie?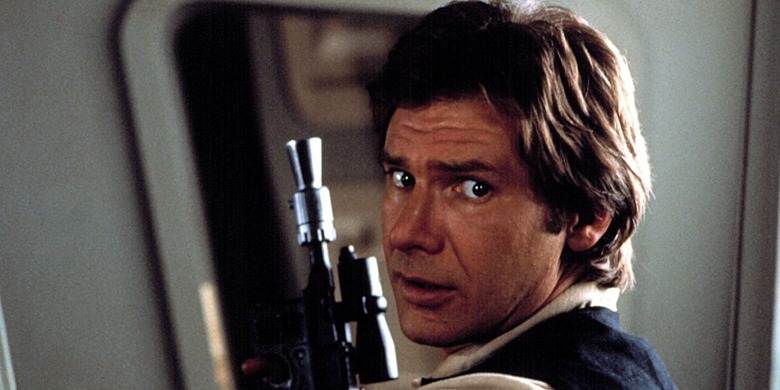 Last week the Hollywood trades reported that Fleabag star Phoebe Waller-Bridge was in talks to play a key role in the upcoming Han Solo Star Wars standalone film. The actress now claims those reports are "only rumors," but is she just playing coy?
Update: The London Metro caught up with Phoebe Waller-Bridge at the NME Awards after she accepted the award for Best TV series, and the actress claims that she knows nothing about being cast in the Han Solo movie:
'I know nothing! Absolutely nothing', she told Metro.co.uk 'It's all rumours'.
Of course, the publication notes that she said the above comments with "a grin on her face," so it's very likely she's just playing coy about the subject. The source of the initial report, Variety, is usually pretty solid. They had reported that she was in talks to play a key performance capture role which was later said to be the first significant female droid character in Star Wars history. It's also possible that her talks fell through or that a deal just isn't completely in place yet.
Our original story from February 8th 2017 follows:
Disney's Han Solo movie began filming just over a week ago, and the casting announcements are still making their way out to the galaxy at large. Phoebe Waller-Bridge, who stars in the critically acclaimed Amazon series Fleabag, is in talks to play a key role in the upcoming Star Wars standalone film. Find out more details on the Phoebe Waller-Bridge Han Solo casting, after the jump.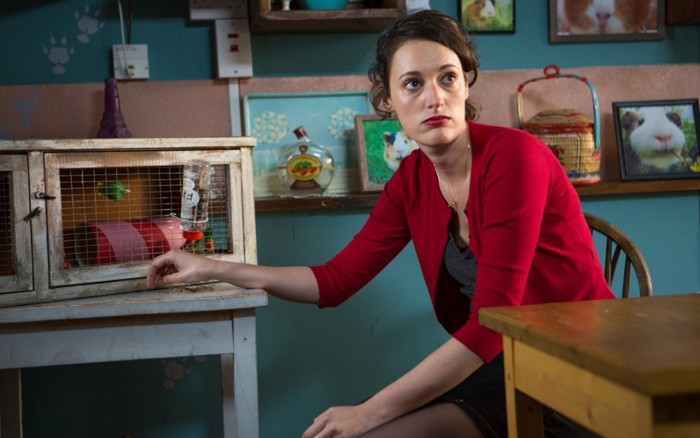 With details being kept tightly under wraps, not much is known about the film's plot. But Variety does know that Phoebe Waller-Bridge's role will be a CGI-driven performance, but still a "significant part of the ensemble, similarly to key Star Wars characters in the past like Chewbacca, C-3P0 and most recently, Alan Tudyk's K-2SO in Rogue One." This likely means one of two things: she's playing a droid or an alien creature. Unfortunately not much else is known about the story so it's hard to speculate.
We do know that Chewbacca will play a role in this story, and with Donald Glover playing Lando Calrissian, Lobot is likely not far behind. But those characters have traditionally been played by human actors on set, and would likely not be performance capture computer animated creations. So any guesses as to who Phoebe might be playing? Are there any hints from previous expanded universe storylines?
I don't have much experience with Phoebe Waller-Bridge's work, but know that she started her career in British television, earning some notice on shows like Broadchurch and Drifters. The 31-year-old actress was nominated for Best Actress in a Comedy Series in the Critics Choice Television Awards for Fleabag. You can watch a trailer for that Amazon series below:
Waller-Bridge broke out on the scene with her series "Crashing." She would follow that series up with her Amazon series "Fleabag", which she created and stars in. The show has already received critical acclaim earning Critics Choice nominations for series and Waller Bridge.
Alden Ehrenreich will be playing the role of Han Solo made iconic by actor Harrison Ford in the original Star Wars trilogy. Alongside Donald Glover's Lando, we also know that Woody Harrelson is playing Han's criminal mentor and Game of Thrones star Emilia Clarke is playing some sort of love interest. The film will tell Han Solo's origin story, from young punk to notorious smuggler, likely showing us how Chewie became his co-pilot and how he won the Millenium Falcon from Calrissian in a card game. LEGO Movie helmers Phil Lord and Chris Miller directing.
The yet-to-be-titled Han Solo movie is set to hit theaters in 2018. Originally set to hit theaters on May 25th, 2018, Disney has since pulled back on the date only stating the year in press releases. Rumor has it that the studio will release the movie in December 2018 instead, keeping the release pattern of Force Awakens, Rogue One and the upcoming eighth installment of the Skywalker saga Star Wars: The Last Jedi.