'Castlevania' Animated Series Debuting On Netflix This Year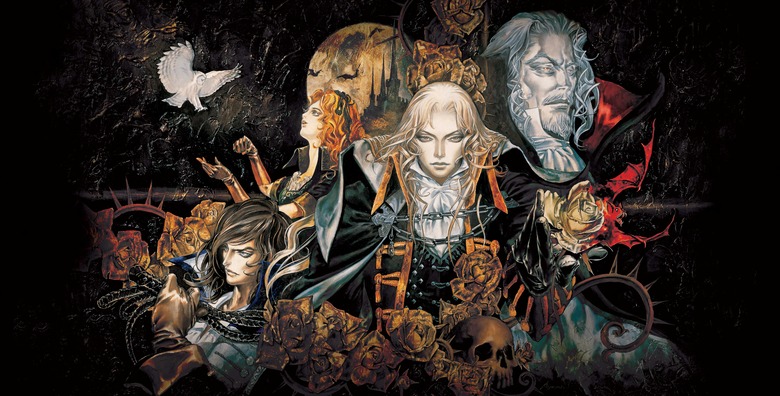 Castlevania season 1, part 1 is coming to Netflix this year. This week, Netflix made more than a few announcements about their upcoming programming, including this video game adaptation. The "dark" and "satirical" animated series hails from producer Adi Shankar (Dredd), comic book writer Warren Ellis (Planetary), and the executive producer of Adventure Time, Fred Seibert, who's also the founder and CEO of Frederator Studios.
Below, learn more about Netflix's Castlevania show.
The video game series launched in 1986 is still ongoing. The last installment, Castlevania: Lords of Shadow 2, was released three years ago. The games are inspired by Bram Stoker's Dracula and Universal's classic monster movies and follow the famous Belmont clan. For centuries, they've been battling Dracula. Netflix is turning that battle into a four-part season, with each episode 30 minutes in length.
Seibert's Frederator Studios is working on the animated series. Seibert recently teased an "unnamed" video game adaptation at the end of 2016, but it was obvious he was talking about Castlevania:
We have a project right now that we're doing that needs to go unnamed, based on one of the most world-famous video games of the last 30 years, that we've had in our shop for 12 years without being able to get it started. But there were great characters and a great story, and eventually, we got it going.
Frederator Studios owns the adaptation rights to Castlevania. Shankar said the animated series is based on the third game in the series, Castlevania III: Dracula's Curse, released in 1989. That game introduced Alucard (Dracula reversed), the son Dracula had with a human woman. "The goal is to bring hard hitting anime to the America and be America's first animated series for adults," Shankar told Collider. The producer also wants the show to have a "heavy metal electro guitar vibe found in the early games."
The series is influenced by the likes of "Akira, Ghost in [the] Shell, Ninja Scroll, [and] Young Justice." Warren Ellis, who has a history with the video game series, is producing and wrote Castlevania. Years ago, he was hired to write an animated direct-to-DVD movie based on Castlevania III: Dracula's Curse, so he already has experience adapting that game in the series.
Here's Netflix's synopsis for the Castlevania animated series:
Inspired by the classic video game series, 'Castlevania' is a dark medieval fantasy following the last surviving member of the disgraced Belmont clan, trying to save Eastern Europe from extinction at the hand of Vlad Dracula Tepe himself.