Netflix Bits: Kate McKinnon Cast In 'Magic School Bus', 'Love' Renewed, 'Grace & Frankie' Sets Return Date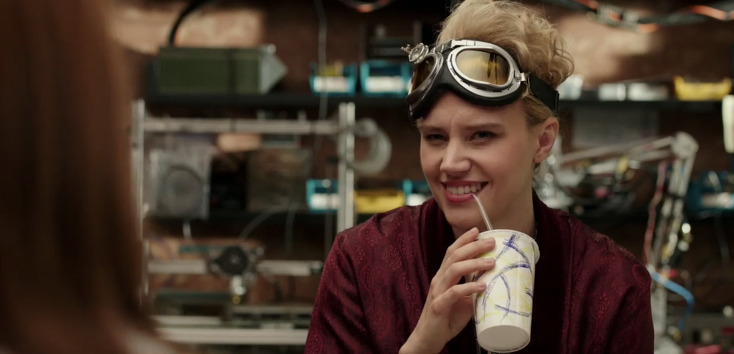 Netflix's big day of announcements just keeps on going. You can watch a bunch of their newly released teasers here and here. Now, let's talk about the third-season premiere date for Grace and Frankie; the third-season renewal for Judd Apatow's Love and the second-season renewal for Travelers; the first-look photos for 13 Reasons Why; and the pitch-perfect casting of Kate McKinnon as Mrs. Frizzle in Magic School Bus Rides Again. 
Grace and Frankie Season 3 Premiere Date Teaser
Jane Fonda and Lily Tomlin's Grace and Frankie has announced its season 3 premiere date with a very saucy new teaser. You'll recall that season 2 ended with the friends deciding to start a vibrator business together; if you don't, the teaser trailer should serve as a helpful reminder. Prepare to get "back in buzzness" (their words, not mine) on March 24.
Love Renewed for Season 3
Mickey and Gus probably (okay, almost certainly) aren't right for each other, but it looks like they'll be spending a lot more time together in the years to come. Netflix has ordered a third season of Apatow's Love, which stars Gillian Jacobs and Paul Rust as two very different Angelenos who strike up an unlikely romance. The news comes ahead of Love's second-season debut on March 10. You can see an old teaser for Love season 2 above.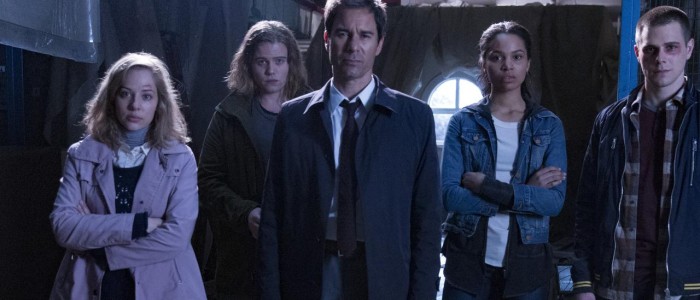 Travelers Renewed for Season 2
Netflix has renewed just about every show it's ever had, and usually pretty quickly at that. Still, it's always nice to get official confirmation. The network revealed today that the sci-fi drama Travelers will be back for a second season. The first season premiered in Canada in October before coming to international markets (including the U.S.) via Netflix in December. No Travelers season 2 premiere date has been announced.
13 Reasons Why First Look Photos
It's getting hard to keep track of all of Netflix's upcoming offerings, but one that should get some buzz is 13 Reasons Why. Based on the 2007 YA novel by Jay Ascher, it stars Katherine Langford as a teenage girl who commits suicide. She leaves behind 13 tapes explaining why she decided to do what she did. 13 Reasons Why will be on Netflix March 31.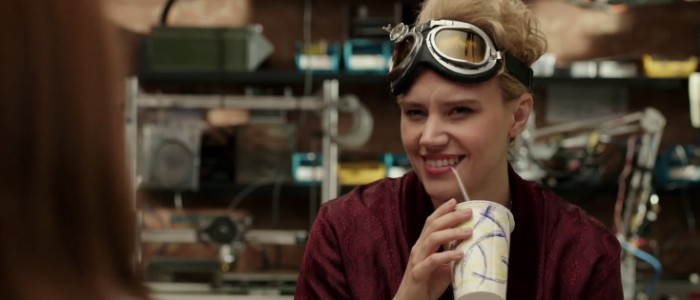 Kate McKinnon Cast in Magic School Bus Rides Again
Every once in a while, you hear about a piece of casting so self-evidently perfect that it seems downright crazy it hasn't happened already. This, I think, is one of those times. Netflix has announced Saturday Night Live's Kate McKinnon will voice Mrs. Frizzle in the animated kids' series Magic School Bus Rides Again. It's a new version of the Magic School Bus of the 1990s, which had Lily Tomlin in the lead role. McKinnon excels at playing weird but lovable characters, and Mrs. Frizzle is as kooky as they come, so this really does seem like a match made in heaven. Magic School Bus Rides Again has not yet announced a release date.