HBO Orders Adam McKay's Media Family Drama 'Succession' To Series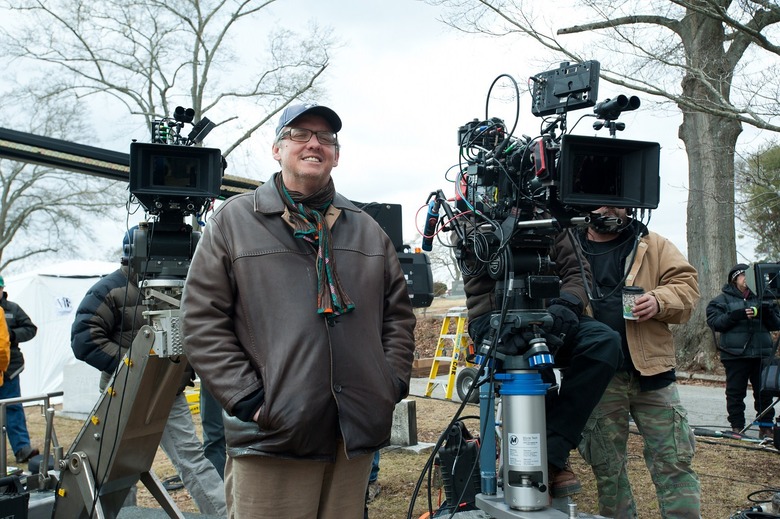 Writer and director Adam McKay made an impressive jump from directing feature comedies like Anchorman: The Legend of Ron Burgundy and Step Brothers to the real life The Big Short, even earning an Oscar nomination for Best Director and a win for Best Adapted Screenplay. Now the filmmaker who cut his teeth writing for Saturday Night Live will try his hand at the dramatic side of television too.
HBO has given a series order to Succession, a drama that is described as the saga of the Roys, a fictional American global-media family that is not only rich and powerful but also powerfully dysfunctional. It will explore family loyalty, international business, and the perils of power in the 21st century. Knowing McKay's predilection towards loosely adapting figures from real life politics and media, I wouldn't be surprised if this is inspired real people behind the scenes of the most powerful media companies in the world.
Find out more about Adam McKay's Succession TV series below.
Brian Cox stars in the 10-episode drama series as Logan, the patriarch of the Roy family who is tough and powerful, but aging fast in his role as the head of the international media conglomerate owned by his family. Then there's Jeremy Strong as Kendall Roy, the eldest son of the family (from Logan's second marriage) who acts as a division president at the family firm and is also the heir apparent to Roy family business. Kieran Culkin plays Kendall's outspoken and fun-loving younger brother Roman, who still sits on the board of directors at the family firm, but doesn't really work there anymore. Finally, Sarah Snook plays Shi (Siobhan), the only daughter in the Roy family.
That sounds like quite the compelling family to follow in the world of multimedia and business. Plus, Variety adds they'll be joined by Nicholas Braun, Matthew Macfadyen, Hiam Abbas, Alan Ruck, Rob Yang, Parker Sawyers and Peter Friedman among the rest of the cast. That combined with the fact that this is an HBO series certainly has my interest piqued.
Adam McKay surprised a lot of people by directing a movie like The Big Short after all the outlandish comedy he delivered throughout the rest of his career up to that point. Afterwards, it made me wonder just what else we would see McKay tackle in drama territory, and since we're currently in a new golden age of television, this seems like the next logical step in his career. If it's anywhere near as compelling and well-conceived as The Big Short, we should be in for something outstanding.