Netflix's 'The OA' Renewed For Season 2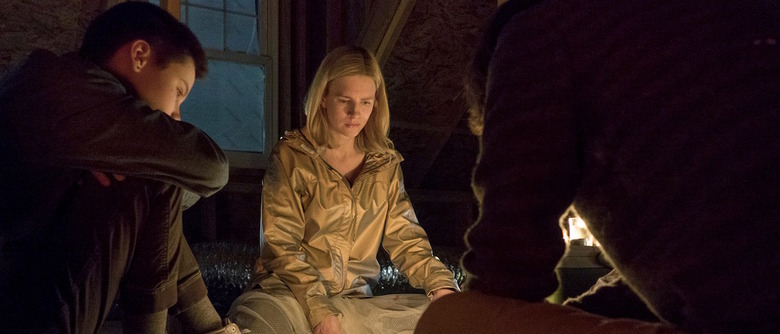 Even after a full eight-episode season, The OA felt like it was just getting started. The finale raised as many questions as it answered, and left plenty of meat on the bone for future episodes to pick apart. So it's with relief that we can report Prairie's saga will continue on in the not-too-distant future. As of today, Netflix has officially renewed Brit Marling and Zal Batmanglij's trippy supernatural drama for a second season.
Netflix made the OA renewal announcement with a short, cryptic teaser. More analytic minds than mine can sift through the noise and imagery to see if there are any clues buried within.
The news arrives less than two months after The OA's first season hit Netflix, with almost no advance hype. The drama centers on Prairie Johnson (Marling), a blind woman who went missing several years ago and then suddenly resurfaced with the ability to see. She recruits five new allies (four local teenagers and their teacher) for a mysterious mission, spinning a wild tale of trauma, abduction, weird science, and interdimensional travel. The first season was as compelling as it was confounding, and while not all of it worked for me, it's exactly the kind of bold, ambitious, original work that I'm glad to see thrive in the era of Peak TV.
Batmanglij and Marling have made it very clear that their show was designed to run for multiple seasons, and that they hoped to get renewed by Netflix. And they've stressed that they won't leave viewers hanging. "The thing I will say is this: if we should be so lucky to have a season two, there are answers to all of the questions," said Marling last year. "That's the delicious thing about the gap between seasons. People watch and take it in, revel in the mystery, argue about it online. And then, if they should be so lucky, the storytellers get to meet the audience when the story continues."