TV Bits: 'Orphan Black' & 'Veep' Premiere Dates, 'Prison Break' & 'The Americans' Trailers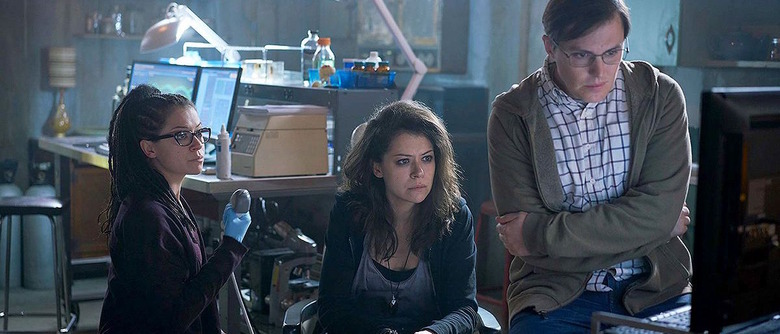 Welcome to Peak TV, where there is so much television news that we have to cram together updates on Orphan Black, Veep, The Americans, Prison Break, Orange is the New Black, Catastrophe, and Bill Nye Saves the World into one little news post.
Let's start with the news that BBC America has set a June 10, 2017 premiere date for the fifth and final season of Orphan Black. The popular science fiction series, which stars Tatiana Maslany as a series of clones involved in a mysterious conspiracy, helped establish BBC America as a player in the scripted drama arena and won its star an Emmy Award last year. We'll probably learn more about the new season when the cast appears at PaleyFest LA on March 23, 2017.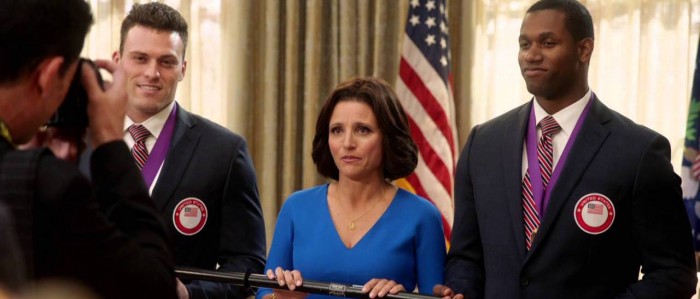 HBO has announced that the sixth season of Veep will premiere on April 16, 2017. While I'm excited for this show to return (it's one of the funniest things currently airing on television), I can't help but wonder how this show can even exist after the season five finale, which felt very much like a series finale in how it burnt everything to the ground and left its cast standing in a pile of ashes. And then there's the fact that modern American politics have only gotten more insane and absurd in the past year – how does this show plan to top reality at this point? I know I'm eager to find out.
Netflix has revealed a new teaser for Orange is the New Black's upcoming fifth season and there's not much here beyond a montage of familiar faces, but there's also a date: June 9, 2017. Since season four ended on a pretty major cliffhanger, you're probably going to want to binge this one on day one.
This new video promo for Amazon's Catastrophe, which features creators and stars Sharon Horgan and Rob Delaney answering a series of questions about their roles on the show, reveals that the third season will drop on April 28, 2017. The show has already been renewed for a fourth season.
I haven't watched the new trailer for The Americans season 5, mainly because I haven't had a chance to watch season 4 yet and that is killing me. The first three seasons are some of the best television I've ever seen. It's intimidatingly good. It makes most other television look limp and dull and undercooked in comparison. And yet, I still managed to fall behind. But since you're probably caught up, you can watch the new trailer above and let me know how it looks.
Hey, remember Prison Break? Remember that Prison Break is coming back in April? Here's a new promo to remind you.
Netflix has unveiled a new trailer for Bill Nye Saves the World, their new series that brings back the beloved mechanical engineer/science educator/television personality. As someone who grew up watching his original show and has admired him in the years since, I know I'll be checking this out when it arrives on April 21, 2017.