Avatar Land Opening Date Revealed, Star Wars Land Coming In 2019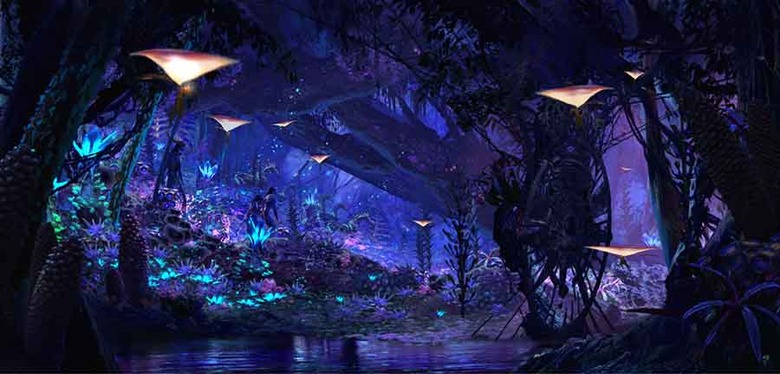 During their quarterly earnings conference call earlier today, The Walt Disney Company CEO Bob Iger confirmed earlier the opening date for Walt Disney World's Avatar-themed land. Pandora – The World of Avatar will have its grand opening at Walt Disney World Resort's Animal Kingdom theme park on May 27th, 2017. Also, Iger also confirmed that Star Wars Land, which is currently being constructed in both Anaheim's Disneyland and Orlando's Hollywood Studios are on target for a 2019 opening.
Iger told analysts that the Avatar Land at Disney's Animal Kingdom has "an extremely unique design and architecture. It really does make you feel you're in Pandora." Pandora will be "the biggest new land we've opened in Florida in a very long time. I think that's good for the whole business down there.... We really believe in the coming years the interest in Avatar is only going to grow as those movies enter the marketplace. We can't quantify it, but we think this is big potential."
The new theme park land will let park guests encounter "awe-inspiring floating mountains and wander through a nighttime jungle of bioluminescent plants that are alive with light and sound." The world will contain two main attractions. One is a Pirates of the Caribbean-like water dark ride called Na'vi River Journey, which will showcase the native fauna and flora of Pandora and put guests up close with some of the most life-like audio-animatronics creatures Disney has ever created. The second ride is Avatar: Flight of Passage, a flying simulator ride which will let guest "discover what it feels like to soar into the sky riding a Banshee." The land will offer restaurants, shops and a walk through a bioluminescent jungle experience. Guests will also be able to eat at Satu'li Canteen, grab drinks at Pongu Pongu or shop for Na'vi cultural items, toys, science kits, and more at Windtraders.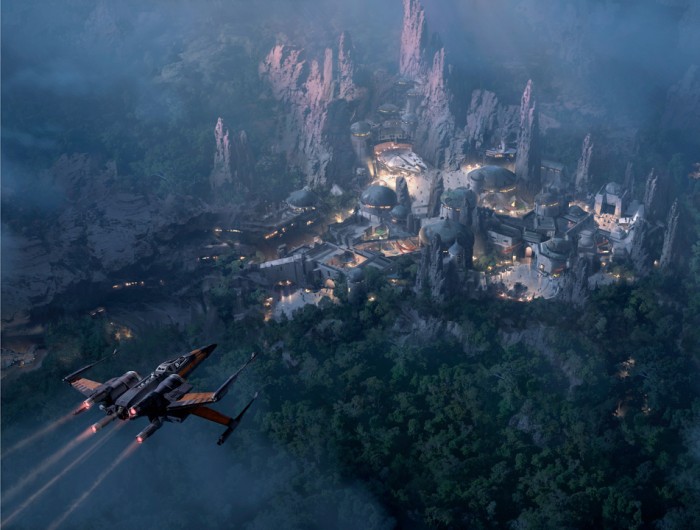 The yet-to-be-named Star Wars Land will introduce you to a Star Wars planet you've never seen before — a gateway planet located on the outer rim, full of places and characters familiar and not so familiar. The land will be "occupied by many inhabitants; humanoids, aliens and droids ... the attractions, the entertainment, everything we create will be part of our storytelling. Nothing will be out of character or stray from the mythology."
As of right now, we know the land will have two signature attractions. One is a full-size Millennium Falcon ride which will allow riders to control the Millennium Falcon. The other will place guests into the middle of a battle between the First Order and the Resistance from the new Star Wars trilogy. The land is also expected to have a fully immersive cantina-like experience.
Some people are surprised that Disney is on track to open Star Wars Land in 2019 as it's an accelerated pace for the typical construction in the mouse house. The work at Disneyland seems to be far outpacing the construction in Hollywood Studios in Florida, so I'd be surprised if the California-based world doesn't open first.