'The Dinner' Trailer: Richard Gere And Steve Coogan Aren't The World's Best Brothers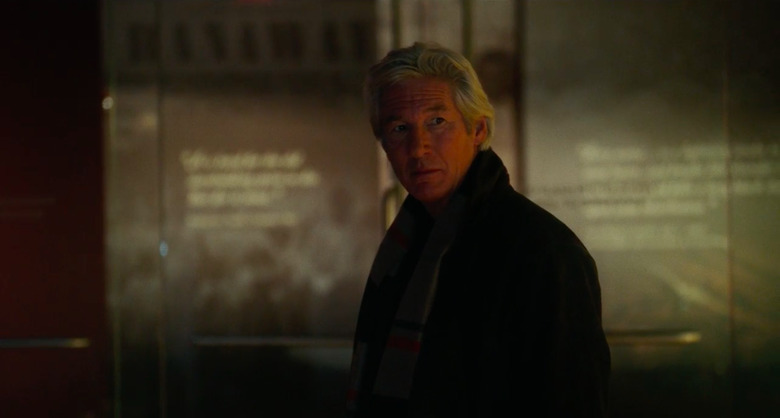 Actress Cate Blanchett was originally going to make her feature directorial debut with The Dinner. Back in 2013, she signed on to direct screenwriter Oren Moverman (Love & Mercy) adaptation of Herman Koch's novel, "The Dinner." Blanchett has directed in the theater, but never a film. She ultimately left the director's chair, which then went to Moverman, who's made some passionate dramas over the past couple of years, including Rampart and The Messenger.
Below, watch The Dinner trailer.
Richard Gere and Moverman worked together on the 2014 film, Time Out of Mind. They reunited for this adaptation, which also stars Steve Coogan (Philomena), Laura Linney (Nocturnal Animals), and Rebecca Hall (Christine) as a family having one intense dinner. Gere's character, Stan Lohman, is running for Governor and has learned his and his brother's sons have committed a terrible crime.
He wants to reveal the truth at a press conference, which will likely ruin his career. His brother and his wife (Linney), on the other hand, don't want to see their son's life ruined. Moverman describes the story as an "extraordinarily provocative, conscience-bending ride that takes on culturally relevant issues and turns them into an intricate menu of human passions and primal fears."
Here's The Dinner trailer (Source: Entertainment Weekly):
Moverman's films are commonly stacked with talent in front of the camera, and he typically gets great performances. These four actors at a dinner table, playing characters debating their lives and their sons' lives and what happened, looks potentially thrilling. With that concept, these actors, and Moverman behind the camera, The Dinner has potential. The director's stories often live in the gray. He can write challenging characters and scenarios, so I'm looking forward to seeing what he has to say with Koch's story about family and truth.
Here's the synopsis:
Paul has no desire to go out to dinner with his brother Stan, a well-known politician, and his sister-in-law Barbara. But his wife Claire insists on him accompanying her. The couples meet at a hip restaurant but, in between each exquisite course, dark family secrets are brought out onto the table. The couples' sons are responsible for a terrible crime — as yet undiscovered — and their parents must now decide how to deal with the situation. An argument soon ensues, since public disclosure would change the lives of each of them forever.
The Dinner opens in theaters May 5th.