New 'Justice League' Image: Wonder Woman, Aquaman, And Cyborg Are Ready For Battle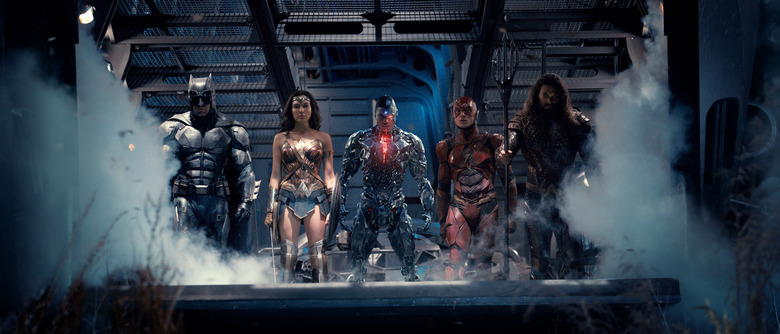 Unlike a lot of their superhero movie competition, Justice League did not make an appearance in the commercial breaks for Super Bowl LI. But Warner Bros. isn't leaving DC fans completely high and dry. They've just unveiled a brand-new Justice League image that brings together Aquaman (Jason Momoa), Wonder Woman (Gal Gadot), and Cyborg (Ray Fisher) in an interesting and exotic location. Click through to see the latest Justice League image.
GamesRadar shared the new Justice League image.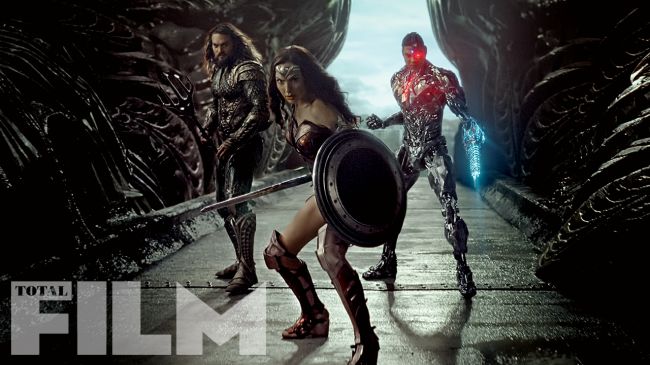 It's not quite clear where they are or what they're doing, but that structure definitely looks like it's not of this earth. Perhaps it's got something to do with the big bad Steppenwolf (Ciarán Hinds), who hails from the planet Apokolips. Or might it be Kryptonian in nature? After all, we're still waiting to see how exactly Superman (Henry Cavill) gets brought back into the mix. In any case, it's a cool shot that should help put a smile on the faces of DCEU fans. And Lord knows we could use some cheering up right now, what with all the troubling news surrounding that solo Batman film.
At this point, it feels like the Justice League campaign has been simmering for so long that it's actually surprising to realize the film won't be in theaters until November 17. But in part, that's because the Justice League marketing push has so much overlap with Wonder Woman's promotion and Aquaman's pre-production. So strap in, because that means we're only going to be hearing more and more about these characters for the next several months.
In addition to Gadot, Momoa, and Fisher, Justice League also stars Ben Affleck as Batman, Ezra Miller as the Flash, Amy Adams as Lois Lane, Willem Dafoe as Nuidis Vulko, Jesse Eisenberg as Lex Luthor, Jeremy Irons as Alfred Pennyworth, Diane Lane as Martha Kent, Connie Nielsen as Queen Hippolyta, and J.K. Simmons as Commissioner Gordon. Zack Snyder returns to direct.
Fueled by his restored faith in humanity and inspired by Superman's selfless act, Bruce Wayne enlists the help of his newfound ally, Diana Prince, to face an even greater enemy. Together, Batman and Wonder Woman work quickly to find and recruit a team of metahumans to stand against this newly awakened threat. But despite the formation of this unprecedented league of heroes — Batman, Wonder Woman, Aquaman, Cyborg and The Flash -— it may already be too late to save the planet from an assault of catastrophic proportions.