'Guardians Of The Galaxy Vol. 2' Super Bowl Spot: An Awesome Mix Of Badass Cosmic Action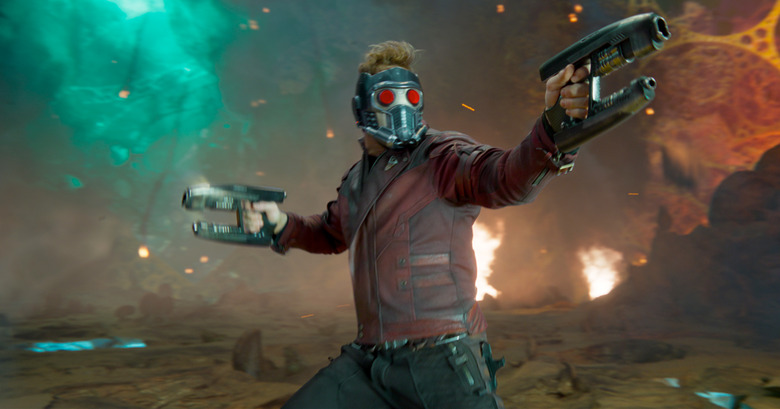 The Super Bowl is the perfect place for Marvel Studios to push the arrival of Guardians of the Galaxy Vol. 2 in just a few short months. Millions are watching, and the excitement surrounding the game makes for plenty of hype to be transferred over to one of the most anticipated blockbusters of 2017 (it's certainly on my list, second only to Star Wars: The Last Jedi).
Thankfully, Marvel Studios brought one hell of a Guardians of the Galaxy 2 Super Bowl spot, one that probably overshadows the game itself for people like me who don't really have an investment in the outcome one way or the other. There's plenty of badass cosmic action, the humor we all love, a stellar soundtrack, and some great new footage from the sequel.
Guardians of the Galaxy 2 Super Bowl Spot
Surely there's plenty more to see from Guardians of the Galaxy 2 in the coming months, but this is a great tease for the sequel. I wouldn't be surprised if the next full trailer arrives with Beauty and the Beast. That will get the Guardians of the Galaxy hype to a larger demographic that may not necessarily be as excited as the fans who already know when to expect the movie. There have been rumblings that we might see the Star Wars: The Last Jedi trailer there too, but all this is just conjecture at this point.
This looks like everything I want it to be and more. That shot with every member of the team, including the newcomers (and Rocket Raccoon with his jetpack!) just brings a huge dumb smile to my face. Plus, the action in this one looks like it's really going to up the ante, especially now that Marvel is even more confident in this property than they were the first time. Summer can't get here soon enough.
Set to the backdrop of 'Awesome Mixtape #2,' Marvel's Guardians of the Galaxy Vol. 2 continues the team's adventures as they traverse the outer reaches of the cosmos. The Guardians must fight to keep their newfound family together as they unravel the mysteries of Peter Quill's true parentage. Old foes become new allies and fan-favorite characters from the classic comics will come to our heroes' aid as the Marvel cinematic universe continues to expand.
Guardians of the Galaxy Vol. 2 is in theaters May 5.