Four New Illumination Entertainment Release Dates Announced, What Movies Could They Be?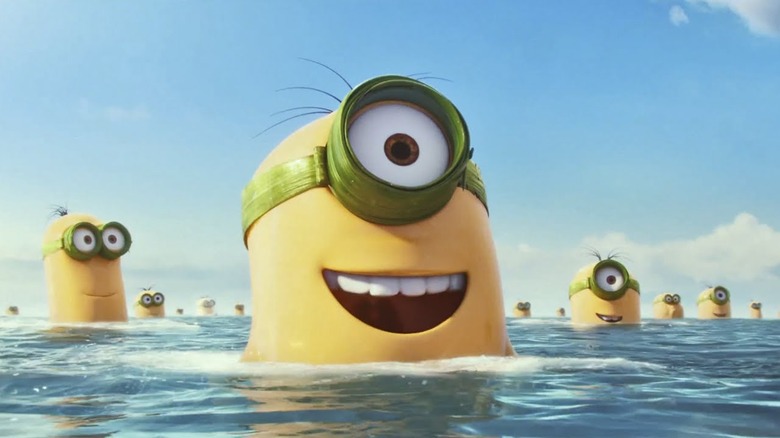 Illumination and Universal Pictures have the next six years covered. The production company, founded in 2007, has made some monster hits with Despicable Me, Minions, The Secret Life of Pets, and most recently, Sing, which is getting a sequel. Today, Illumination announced four new release dates.
Below, learn more about the Illumination Entertainment release dates just announced.
Most of the dates Illumination Entertainment and Universal have claimed are in the summer, where they've had plenty of success. Which exact Illumination movies are opening on these following dates is unconfirmed:
Friday, July 2, 2021; Friday, July 1, 2022; Wednesday, December 21, 2022; and Friday, June 30, 2023.
Of course, these aren't the only days we'll see films from Illumination over the next few years. 
Illumination's next film is Despicable Me 3 opens this summer on June 30th, 2017 and co-stars South Park co-creator Trey Parker as the '80s-obsessed villain, Balthazar Bratt.
A new animated adaptation of Dr. Seuss' How the Grinch Stole Christmas with Benedict Cumberbatch voicing the Grinch comes out November 9th, 2018.
The Secret Life of Pets sequel is opening in theaters on July 3rd, 2019
Minions 2 comes out a year later on July 3rd, 2020.
A few months after the popular little henchman return, the sequel to Sing opens in theaters on December 25th, 2020.
Here are a few projects we know Illumination Entertainment is developing which could end up in one of these new dates:
Flanimals from Ricky Gervais
An adaptation of the manga series Pluto
A new animated version of Dr. Seuss' The Cat In The Hat
A more based on the cult toy line Ugly Dolls.
Illumination makes unabashedly kid-friendly movies. The Despicable Me movies, Minions, and Sing are total crowd-pleasers for kids. The humor in those films may not appeal to everybody over a certain age, but in the decade since they started, Illumination has proven to make movies with mass appeal. When Rogue One: A Star Wars Story was on its way towards making a billion dollars, it was nothing but smooth sailing for Sing as well. Garth Jennings and Christophe Lourdelete's film made over $250 million in the states and close to $500 million worldwide. It only cost a reported $75 million.
Illumination's biggest hit to date is The Secret Life of Pets, which almost grossed $900 million. The production company hasn't made a movie cross the billion mark yet, like Pixar, but they consistently produce hits. The Minions, the pets harboring secrets, Gru (Steve Carell), and the singing animals of Sing have struck a chord with millions of kids. The Illumination Brand is strong. They make big hits that seem to make kids happy. Not only that, but Illumination's movies tend to fare well with critics, too. Since they began a decade ago, they've had a remarkable batting average.