Yoko Ono Developing A Movie About Her Relationship With John Lennon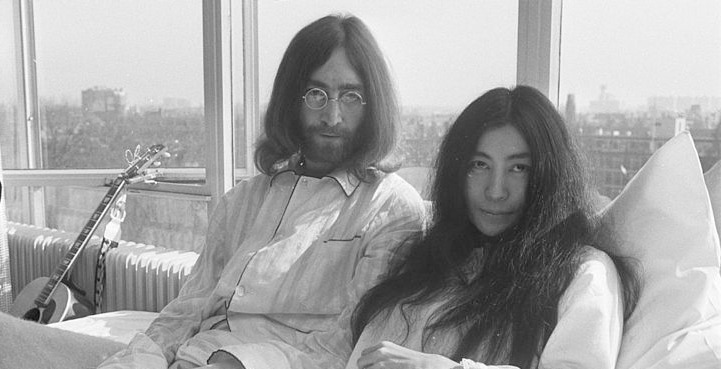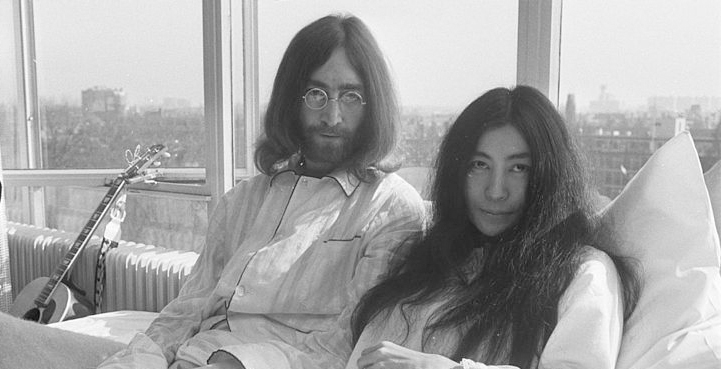 There have been plenty of documentaries about The Beatles, not to mention a bunch of movies starring them at the height of their popularity, but the number of movies about the star musicians have been few and far between. Now one of the Fab Four will be getting a movie about one of the most intimate parts of his life, and it's being developed by the one person who was closest to him.
Yoko Ono, the widow of the late musician John Lennon, is developing a movie about the romance that blossomed between her and the former Beatles member. The Social Network producer Michael De Luca, The Sitter producer Josh Bratman and The Theory of Everything writer Anthony McCarten are all working with Yoko Ono to get the film off the ground.
For some Beatles fans, the relationship between Ono and Lennon is the scapegoat for the break-up of the iconic British import. But if you look at the history of the band, the writing was on the wall for the band to fall apart. Ono's relationship with Lennon may have resulted in it happening a bit faster, giving him another outlet for his creative energy, but it certainly wasn't the sole culprit.
The John Lennon and Yoko Ono movie is expected to follow the musicians becoming a couple in the late 1960s and span through Lennon's death in 1980 when he was murdered in New York. During their relationship, Ono and Lennon made music together, the latter having quite the impressive solo career. The two also became very well known for the activism against the Vietnam War and constant advocacy for peace during the hippie movement.
Deadline spoke with Michael De Luca about the developing project, and this is what he had to say about it:
"The story will focus on ripe and relevant themes of love, courage and activism in the U.S. – with the intention of inspiring today's youth to stand up for and have a clear vision for the world they want. I am also honored and privileged to be working with Yoko Ono, Anthony McCarten and Josh Bratman to tell the story of two amazing global icons."
De Luca has made a handful of acclaimed dramas based on real life stories, including Captain Phillips and Moneyball, in addition to The Social Network, all of which were nominated for Best Picture. This has the potential to be another one, though with Ono being involved with the project, the film may not be quite as honest a portrayal of her relationship with Lennon. But it should still be an interesting one.