Theme Park Bits: Volcano Bay Opening Date, An 'Avatar' Ride Vehicle, And A New Disneyland Patent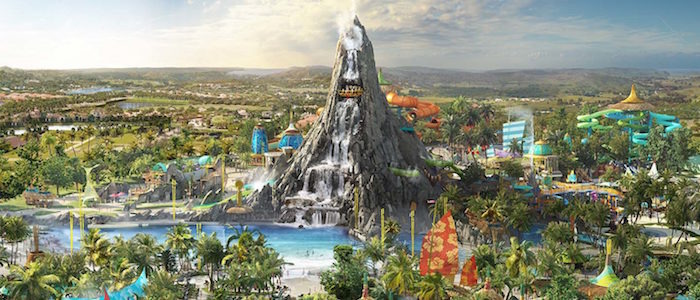 In this edition of Theme Park Bits:
Disney patents new technology that will let you alter a ride as you see fit.
An unofficial first look at the ride vehicles from the Avatar-themed Flight of Passage.
Universal Studios sets an opening day for the Volcano Bay waterpark.
The winners of the annual Imaginations Designs Competition.
Watch a piece of the safety precautions video for Universal's Race Through New York ride.
DisneyQuest is official closing and Starcade is temporarily re-opening.
A look at Disneyland's secret menu.
And more!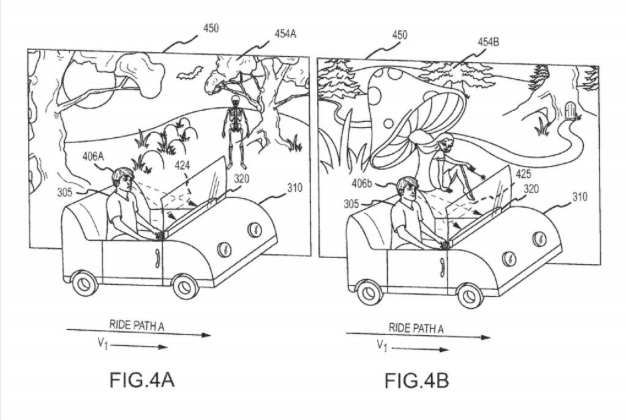 Another new Disney theme park patent, another reminder that companies always file tons of patents to secure technology and concepts they may never actually get around to using! But this one, reported by the Orlando Business Journal, is very interesting. What if riders could change their ride experience based on their mood, opting for a smoother or rougher ride based on personal preference? Here's how it's described:
The technology would allow rides to adjust show content appropriate for pre-teens, teenagers or adults; or for thrill-seeking and non thrill-seeking passengers. The control system may also operate the vehicle to address (e.g. even solve in some cases) motion sickness issues for passengers such as by adjusting speed or movement patterns of a vehicle. [Through RFID or some other identifying system] access one or more ride experience goals (or expectations) for the occupant. For example, the occupant may simply desire transportation while in the automated trackless vehicle and, hence, will not be wanting to interact with to be entertained by external display systems. In other cases, though, the occupant may have provided goals/expectations (e.g. by completing a questionnaire on a website or the like) that indicate they want to be educated during the ride, be entertained in a particular manner during the ride, be informed of sales on services or merchandise during the ride, and so on.
This actually isn't a brand new concept. Some time ago, Disney was reportedly planning a ride based on The Incredibles that would allow riders to adjust the intensity of the attraction based on how rough or smooth they wanted the experience to be. However, the idea of RFID (possibly triggered through Disney's Magic Band tech) automatically triggering a ride and adjusting to your preferences is new and fascinating.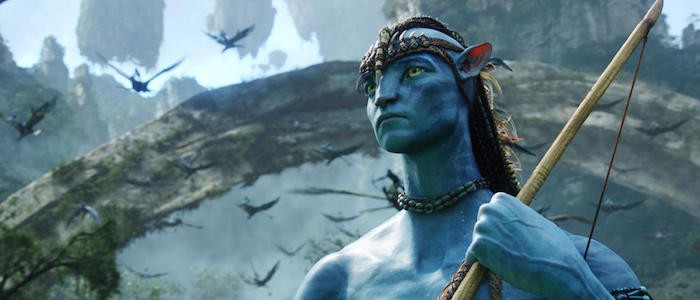 Speaking of completely insane ride technology, WDW News Today has obtained a fuzzy picture of what they say is the ride vehicle for the Flight of Passage attraction at the Avatar-themed land opening at Walt Disney World this summer and it's...well, it's something else. You'll have to click that link to check it out, but it appears that you'll actually be riding on the back of one of those banshees from the film while a Soarin'-esque screen simulates flight. Hats off to Disney for theming on this one. That's next level.
After sitting on the bubble for years, Disney has announced that DisneyQuest at Disney Springs in Orlando, Florida will officially close its doors on July 3, 2017. Originally envisioned as the first in a franchise that could bring the Disney parks experience to cities around the world, DisneyQuest never took off and was never given the TLC it needed to thrive, offering outdated video experiences at exorbitant prices. As expected, the space will become The NBA Experience, a "one-of-a-kind basketball-themed experience featuring hands-on activities that put guests of all ages right in the middle of NBA game action." Normally, the closure of Disney attractions, no matter how minor, are met with a little bit of melancholy...but good riddance, DisneyQuest.
As one arcade closes on the east coast, another reopens on the west coast. Annual Passholder Days are back at Disneyland and the long-closed Tomorrowland Starcade will act as the AP Welcome Center. Anyone hoping for a return to the Starcade's glory days will undoubtedly be let down, but at least fans will be able to check out the building again. Meanwhile, annual passholders at Walt Disney World may be happy to hear that the special passholder-only entrances that were supposed to be temporary may stick around for a while.
Universal Studios' Race Through New York attraction doesn't open for a few more months, but they've gone and released a piece of the ride's safety video. You know the drill: this is the legally obligated blurb that says "don't ride this if you have issues, don't sue us." But in keeping with the theme of the ride, the safety precautions are rapped. Because of course, they are.
Speaking of new stuff opening at the Universal Orlando resort, it has been officially announced that the Volcano Bay waterpark will officially open its gates on May 25, 2017. This park is the third gate at Universal's Florida complex and it certainly sounds like the kind of thing that could convince vacationers to spend another day there:
Volcano Bay will span 30 fully immersive acres and feature a variety of experiences that range from daring to serene.  Dozens of unique attractions will offer something for everyone, including a multi-directional wave pool with sandy beaches, a peaceful winding river, twisting multi-rider raft rides, speeding body slides that drop from the top of the volcano into the waters below – and more.
This is the first time Universal has built a waterpark from the ground up, so I'm very curious how their specific brand of theme park magic will operate with these kinds of attractions, especially since they seem intent on doing away with pesky things like waiting in line.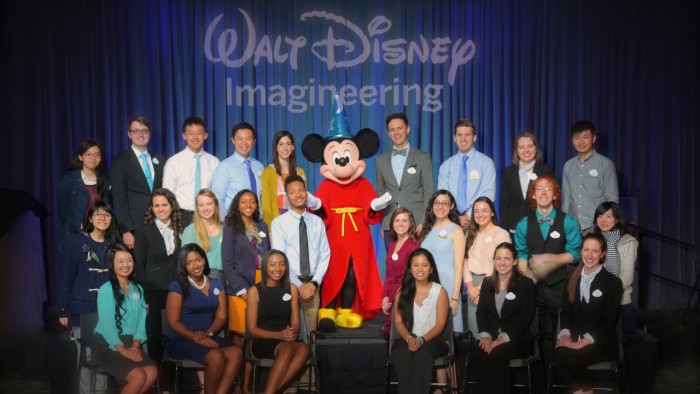 The internet is littered with people creating their own theme park concepts and designs for theoretical attractions and lands, but Disney's annual Imaginations Design Competition feels like the next step up. Each year, college students from around the United States submit proposals for projects inspired by Disney theme park design principles. Here's how the Disney parks blog describes it:
The challenge? Apply the same design principles used in Disney parks and resorts to design hypothetical outdoor spaces for a college campus. While not intended to be built by Disney, the projects allow students to demonstrate their skills and abilities in a creative exercise designed to showcase the types of challenges Imagineers face each day. Imagineers who are alumni of the program mentor each finalist team to refine their project, and a panel of Imagineers evaluates each project for its mastery and collaboration.
This year's winners are Joshua Kurnia, Cristina Diaz and Alexander Doppenberg from Iowa State University, whose "Hourglass" project won a $1,000 grant for their school.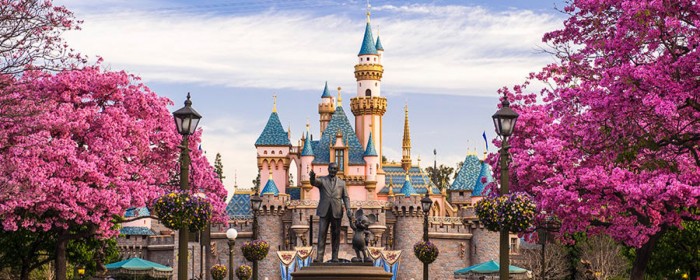 If you're a Disneyland regular looking for something new to eat on your next visit, you should familiarize yourself with this list of "secret" menu items you can now order across the park (via ABC 7):
Corn Chip Chili Cheese Pie with Jalapeños – the "Fire"-Fly, Main Street Refreshment Corner
Mac-n-Chili Bread Bowl – Main Street Refreshment Corner
"Electra"-fried Spicy Chicken Sandwich – Carnation Café
Galactic Burger "Alien Style" – Galactic Grill
Fantasia Ice Cream Whoopie Pie Sandwich – Gibson Girl Ice Cream Parlor
Main Street "Floats" – Gibson Girl Ice Cream Parlor
Fried Mozzarella Sticks – Stage door Café
Ice Cream Nachos with choice o f ice cream and topping on a bed of Crispitos – The Golden Horseshoe
Malibu Mocha Smoothie – Schmoozie's
Mac-n-Cheese Bread Bowl – Pacific Wharf Café
Neapolitan Shake – Flo's V8 Café
For those looking for a new meal experience at Walt Disney World, look to the new character breakfast coming to Trattoria al Forno at the Boardwalk resort, where diners will be joined by famous couples from Disney films.
TFW EVERYONE gets FREE parking after 6pm, starting today! (Not valid on HHN event nights.) pic.twitter.com/BBsZ884Wre

— Universal Orlando Resort (@UniversalORL) February 1, 2017
It's an awful feeling to spend hundreds of dollars on theme park tickets, only to arrive and have to cough up another twenty bucks for parking. But that awful feeling is about to go away at Universal Orlando...as long as you arrive after 6:00 P.M. Evening visitors now won't have to pay those pesky parking costs, to visiting City Walk just got a little easier.
Brian Hull has tons of videos where he does spot-on impressions of Disney character voices. Here's a video of Hull wandering around Disneyland chatting with characters in their own voices, should that be something you'd like to watch.
So what happens when a group of costumed Disney performers recognize him? It's kind of adorable.